It is always a pleasure to see a complimentary bread basket on a visit to a fine dining restaurant. These stretchy, warm, savory, yeasty, sweet or crispy mixed delights are delightful to munch on before the actual meal arrives on the table. Many of India's popular restaurants serve a complimentary bread basket, which contains different looking and tasting
breads
, served along with flavored butter and olive oil. Have you ever wondered what type of breads go into the basket and how different are they from each other? Well then, read on to know everything about your bread basket, starting with why restaurants treat their customers with a complimentary bread basket -

Why the Complimentary Bread Basket?
The practice of restaurants serving complimentary bread baskets has been known since a long time. There are numerous reasons and theories behind this gesture:
This is a sign of hospitality, as to welcome guests that dine at the restaurants. It is a gesture to keep the guest happy right from the beginning.
It is a way to keep the guests busy while waiting for their food. Restaurants do not want their customers to be bored, therefore, giving away complementary food helps the customers stay patient.
Scientifically, breads can actually make you hungrier. These breads are full of carbohydrates that trigger insulin production making you hungrier than you were before. The consumption of these breads most likely would make you anticipate your order.
This gesture affects psychologically too. If a restaurant served you a bread basket, you would want to reciprocate to this generous effort. It triggers a subconscious feeling of returning the favor. This influences the spending ability of the customer, including tip to the waiter.
Types of Breads
Here's a list of the types of bread that are commonly included in the bread basket -

Baguette
- Baguette is an elongated, thin loaf of French bread that is made from basic dough. It has a crispy crust and a distinguishable length. It teams well with butter or flavored olive oil.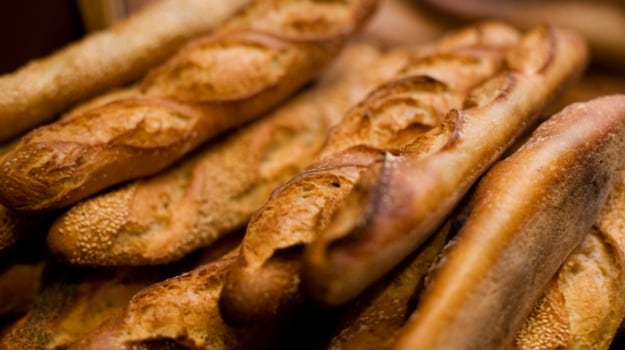 Bagel
- Bagel is known to be originated from Jewish communities of Poland. It is a ring-shaped bread made by hand with yeasted wheat dough that is first boiled for a short time in water and then baked. It is browner, chewy, dense and doughy, with a crispy exterior.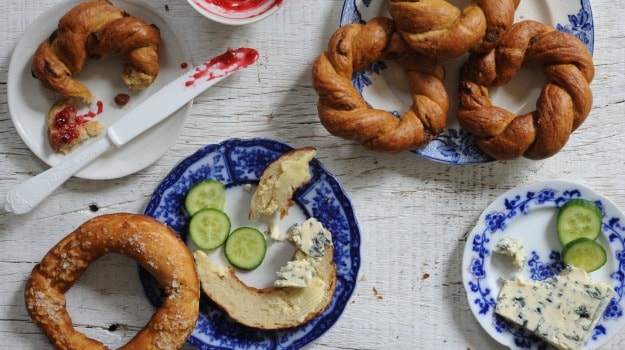 Brioche
- Originating from France, its high butter and egg content gives it a tender crumb. It is puffy, dark, golden brown and has a flaky crust. It is made with flour, eggs, water, butter, milk and cream.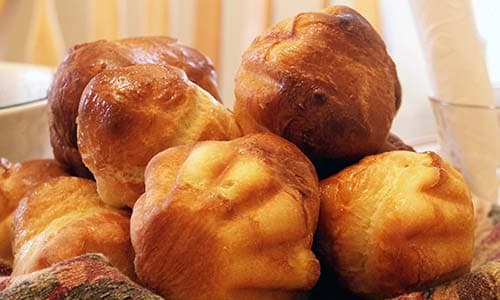 Crostino
- Crostinos are Italian appetizers that are cut into small pieces and eaten either grilled or toasted. These breads generally make a part of bread baskets on a larger scale.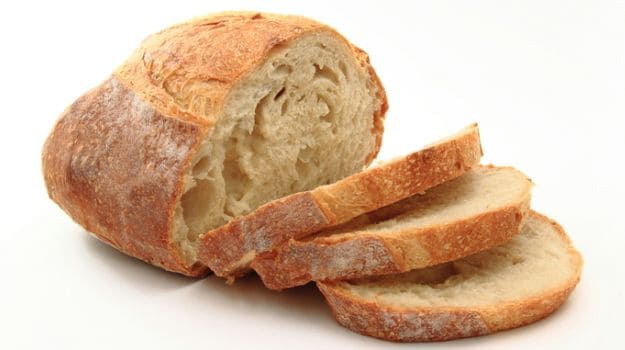 Focaccia -
It is a flat, oven baked Italian bread and is quite similar to that of pizza bread. It can be seasoned with olive oil, salt and herbs or cheese on top.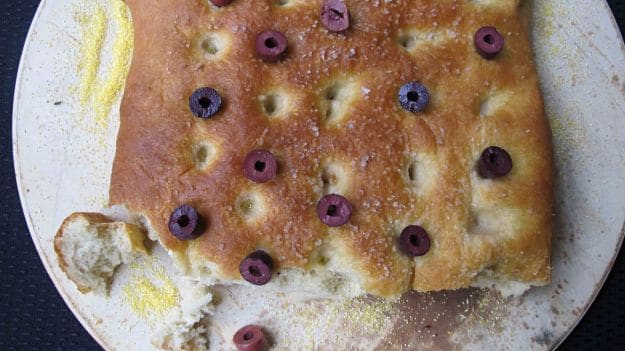 Multi Grain Bread
- This bread is prepared with two or more types of grain. The grains used include barley, millet, oats, flax, wheat and whole wheat flour among others. The bread is topped with edible seeds that include pumpkin seeds, flax seeds, quinoa and sunflower seeds.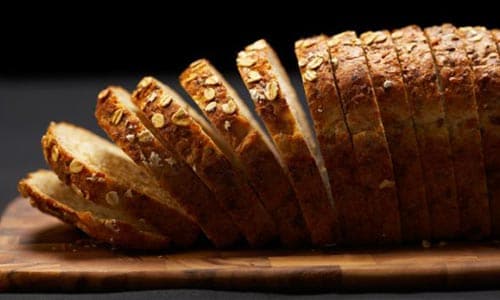 Croissant
- Croissant is a French buttery, flaky and crescent-shaped bread. It is one of the most commonly used breads in the bread basket. The dough is layered with butter, rolled and folded several times in succession and then baked to acquire those layers.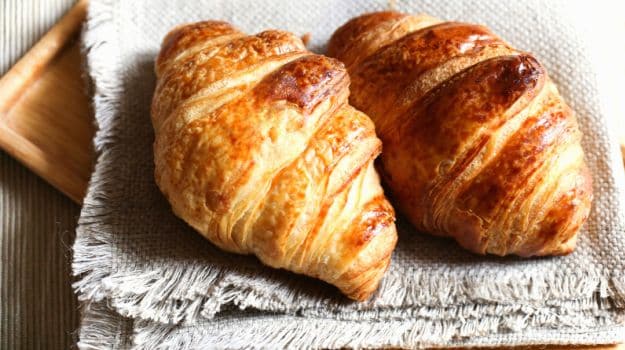 Breadstick
- Breadsticks are pencil-sized sticks of dry, crisp bread that originated from Italy. It is a common appetizer and is consumed by dipping the sticks in butter.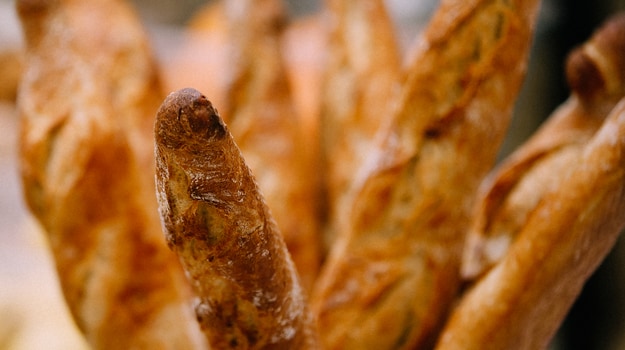 (
Know how to make brown bread at home
)All these breads are great appetizers and can be experimented with varieties of seasonings and toppings. You can enjoy them while you sip on tea or coffee or as evening snacks too. Now you know why restaurants love to serve bread baskets to their customers and the different kinds of breads they contain.