There's a different kind of joy in relishing food from a hawker stall. It's hearty and wholesome, with no space for frills but only good flavours. While there are numerous restaurants and eateries across the globe that offer a plethora of regional delicacies and
global cuisines
, somehow for quite a lot of people, when the cravings kick in, they find themselves heading to one of their favourite hawkers to enjoy a plateful of
soul food
to their heart's content. There's no shame in admitting that we all love good food at cheap rates. That's a fact!
'Hawker stalls' has been a trend since the ancient times, where vendors would display their goods on carts and set shop at a specific location or go about the neighbourhood selling them. Even today, in India, come evening and we look out for those sellers when it comes to relishing street-side noodles, momos, kathi rolls, chaats, pav bhaji, vada pao, aloo tikki, aloo-poori, peanuts, nankatai and the like.
But more than India, the concept of hawkers is a bigger part of the culinary traditions of Southeast Asian countries. Be it Thailand, Singapore, Vietnam or China, the locals can't imagine life without hawkers. Be it breakfast or dinner, many rely on them as means to eat their meals. When visiting these countries, it in fact comes as a mandate to try the hawkers to not just indulge on a host of scrumptious local delicacies but also to learn a great deal about the food culture of the people. From satays, pad thai, tom yum, pho, bao, fried rice and noodles to puddings, pancakes, banana fritters and others, there's much to explore and fall in love with.
The fact that a hawker stall in Singapore has managed to earn the Michelin star status proves that in the end it is just good flavours that's what connects with people. Like some people rightly say, some of the most delicious foods in the world are actually found in the streets.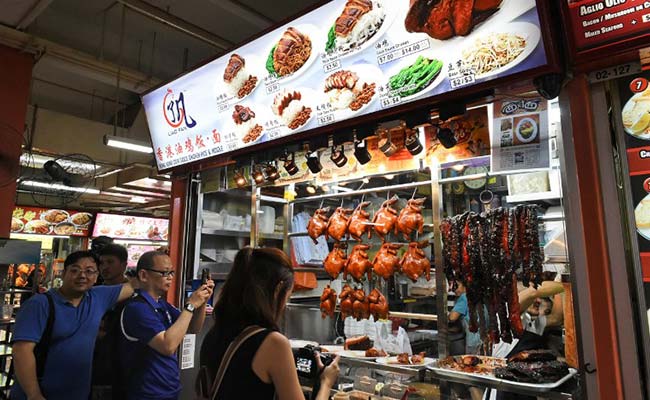 Pan Asian is particularly one such international cuisine that has caught on very well in India. Indians and their love affair with the cult Indian Chinese Food is hard to match up to, but in the recent times with various eateries in the country setting shop to offer delicacies from the Far East, many are willing to explore exotic new flavours. Sushi is no longer frowned upon; in fact you can even home deliver it, along with Satays, Thai Curry, Khao Suey, Yakitori Chicken, Bulgogi, Bao, Nasi Goreng and others.
This tribe of new-age Pan Asian restaurants are also constantly introducing new menus and food festivals to highlight Pan Asian regional specialities, and provide something exciting and new to their customers.
In a recent visit to Mamagoto, one of the forerunners of new-age quirky Asian eateries, we came across their new seasonal menu that was dedicated to hawker food but of course with their own tweaks to the recipes. Noodle is a common fixture at hawker stalls, and Mamagoto had a garlicky version served with silken tofu and broccoli, as well as chicken or shrimp with glass noodles and burnt garlic. Coming to the curries, there was the Mekong Boat Chicken Curry, inspired from Vietnam, which was a rich, peanut-based curry with chicken and rice noodle nests; and the Jungle Hula Hoop Curry, a sweet and spicy Thai curry, made with pineapple, jackfruit, Thai herbs, spices and coconut milk. The menu also included Korean delicacies like Bibimbap and Lamb Bulgogi, which was the best we have had in a while. The innovative Thai Puchka Bites deserves a special mention for beautifully fusing an Indian street food with Thai flavours and betel leaf.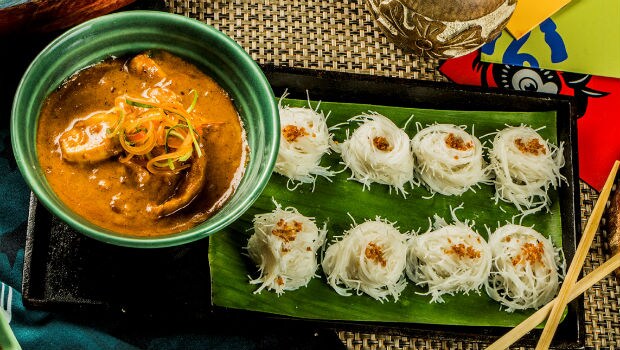 Talking about the Pan Asian food trend, Mamagoto's Food Director Chef Janti Dugal, who has been in the food industry for over decades now, said, "Back in the days, we couldn't have imagined serving some of the dishes that we do today. It wouldn't have worked, being too ahead of time. Today's Indians are well travelled and therefore are opening up to global cuisines. The response is very overwhelming and as such we are more confident to introduce new dishes and flavours, and reinvent."
"Hawker food is something that's most look forward to when visiting Southeast Asian countries. It's such a huge part of their culture. We wanted to bring some of those authentic, street side flavours and offer it to the Indian customers here."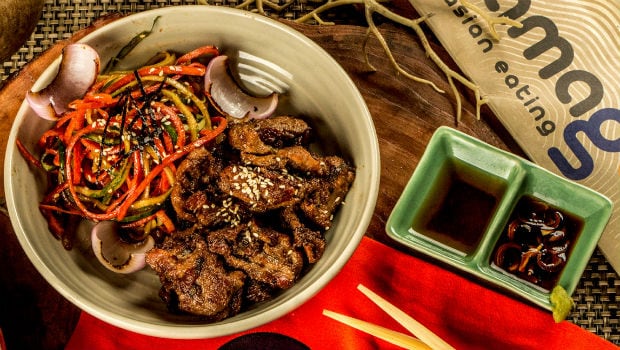 Talk about quirky Pan Asian fare, be it Pings, Guppy, Burma Burma, Yum Yum Cha or other eateries, each has managed to strike a chord with the Indian diners, offering Oriental flavours that are more than welcomed. Who knew Asian street food or hawker food would get such a welcoming response! Even in food festivals, one gets to sample octopus balls, raindrop cake, yakitori, rice pudding, and other relishing treats that are standard in the hawker stalls. And Here's hoping for more!