The sushi platter comes on a bed of liquid nitrogen smoke. It's just a little drama to herald the arrival of the house special- a huge platter of sashimi and nigiri; take your pick of magu (red tuna), sake (salmon), hamachi (yellowtail), unagi (eel), even ika (cuttle fish) and shime saba (pickled mackerel) that many mainstream sushi bars in the metros tend to miss out on. But this is no fancy Japanese restaurant in Mumbai or Delhi. Instead, we are at Koji, a spanking new pan-Asian diner at the Conrad in Pune.Any notions of the conservative Pune palate not taking to sushi, particularly the more puritan hand-pressed nigiri (not the pop maki rolls), is immediately dismissed. This sushi-sashimi platter in fact is quite a best-seller we are told. The restaurant does serve pop American-Japanese, including by way of temaki cones, elusive even in Delhi and Mumbai at high-end restaurants. (In Delhi, Megu does them very well; and the only other place in India where I have come across this is at the Pan Asian, Chennai).Till even two years ago, this kind of food may have been unthinkable in a Tier II city like Pune-traditionally closed, but with a steadily growing population of students and the corporate set from the "outside". Despite changing tastes and newer culinary experiments in the restaurant space, cities such as this (as also Hyderabad, Chandigarh, Lucknow, and to a lesser extent Chennai and Kolkata despite their metro status) didn't quite taste food in the same way as Delhi, Mumbai and Bangalore. But all that is changing now. And the hottest selling cuisine in all these cities-aside from the many bars and contemporary Indian menus-is Pan Asian.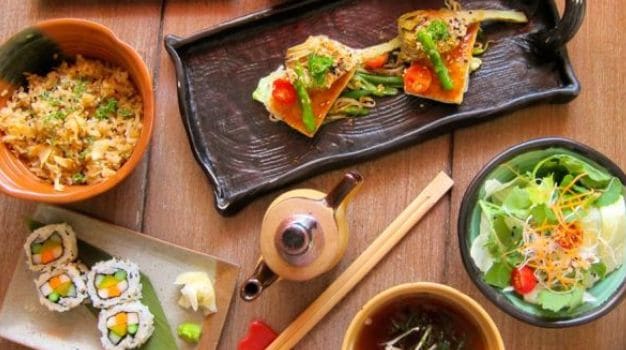 Image Credits: Guppy
Pan Asian Versus Indian Chinese
The rise of Pan Asian-flavours from not just China and Hong Kong but Japan, Thailand, Vietnam, Korea, Burma et al-has been the single most dominant food trend in India for the last three-four years. If the big foodie cities saw a rise in this kind of dining some years ago, it is now the turn of the Tier 2 cities to sample Asian street flavours and "exotica"-at once familiar and bold flavour profiles, yet new and different bites from what diners have been eating all these years.In fact, the rise of Pan Asian in middle India has sounded the death knell for Indian-Chinese, that beloved "cuisine" so many of us found comfort in while growing up. Instead of chopsuey, chowmein, sweet corn soup, chilli chicken and Manchurian, the staples for the Millennials are changing. We now have pork belly baos, sichimi (the Japanese spice mix) sprinkled hot-and-fried calamari, kraphao (the Thai basil chicken), and sriracha glazed chicken wings as our new go-to foods. And, of course, sushi and ramen.Indian Chinese used to be the highest selling cuisine in India, after "Indian". A restaurant created cuisine that came about thanks to the marriage between Chinese cooking methods (stir frying small cuts of meats and veggies on high heat) and Indian flavours (hot, spicy, sour and sweet), the cuisine ruled our palates and hearts even as we complained about its cornflour-laden goodness, or dhaniya and karipatta infested finesse. At its height, food consultants and chefs were in fact hired by restaurants in Canada and the UK (with huge expat populations) to open legit Indian-Chinese restaurants there.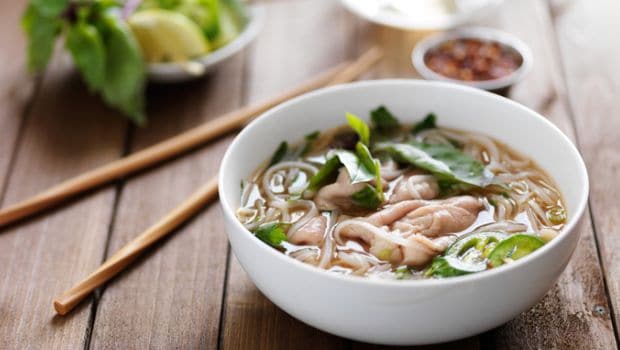 Pan Asian Takes Over Tier 2 Cities
The last two-three years have seen Pan Asian steadily wipe out the legacy even in the strongholds of the cuisine. Even Mainland China, the mass chain devoted to this pop-Chinese (now in the process of transforming and modernising), has had a page or two devoted to Asian mains-Thai curries and Udon noodle bowls-in small towns where the brand has a presence.Then, there are home-grown Asian restaurants such as the Delhi-based Kylin that do exceedingly well in Chandigarh and naturally want to explore other smaller towns. Kylin opens in Lucknow this month, taking its yakitori, dim sum, teppanyaki and Thai curries to the bastion of Awadhi cooking, where the only place serving anything remotely Chinese was Mini Mahal with cabbage-chowmein and Manchurian in the late 1990s.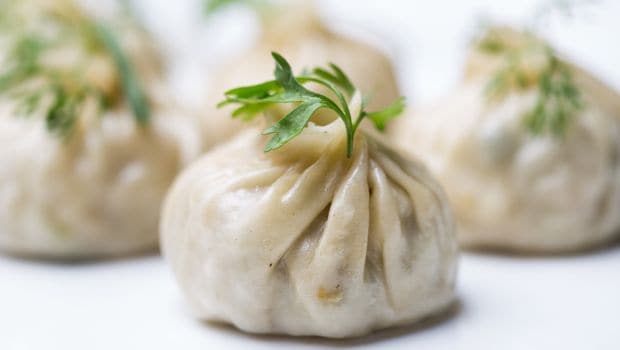 Image Credit: Mamagoto
The starkest change meanwhile is happening in Kolkata, the city where it all started with "Tengra Chinese". Though much nostalgia remains for the old-school dishes, Mamagoto, the pan-Asian café brand has made a bold advent in the city, hoping to find new converts to its street flavours and bowl meals. The advantage of a huge Pan Asian repertoire, from so many different regions, of course is twofold. First: unlike "western" food, these are flavours that an Indian audience relates to better. Street eats from the East are bolder and more flavourful, and can be as hot or sweet and sour as you want without necessarily being bastardised. It is possible to pick and choose dishes that may appeal to a certain regional palate even within India without having to drastically tweak the originals. When Mamagoto opened in Hyderabad, they realised for instance, that more chilli was appreciated. The menu was engineered accordingly.On the other hand, the Indian audience too is more exposed to these flavours thanks to travel and easier accessibility. So at Koji, when the chef does his takes on some sophisticated Cantonese flavours-a subtle turmeric chicken, or even Jaipur lamb carefully braised in light chilli oil, no body bats an eyelid. Or asks for veg manchurian. Even in Pune.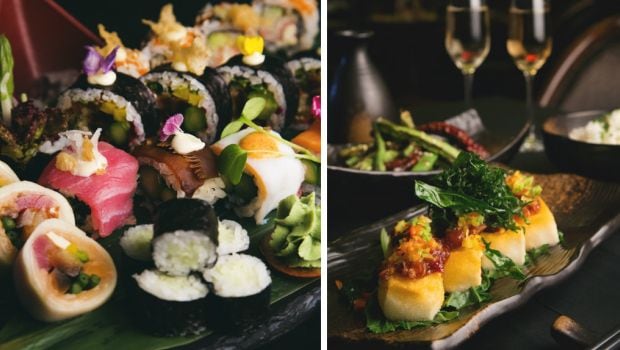 Image Credit: KojiAbout the Author: Anoothi Vishal is a columnist and writes on food for The Economic Times and NDTV Food, and runs the blog amoveablefeast.in. She tracks the business of restaurants and cuisine trends and also researches and writes on food history and the cultural links between cuisines. Anoothi's work with community-based cuisines led her to set up The Great Delhi Pop-Up three years ago, under which she promotes heritage, regional and community-based cuisines as well as researched and non-restaurantised food concepts. She has also been instrumental in reviving her own community's Kayastha cuisine, a blend of Indo-Islamic traditions, which she cooks with her family and has taken across India to a diverse audience.
Disclaimer: The opinions expressed within this article are the personal opinions of the author. NDTV is not responsible for the accuracy, completeness, suitability, or validity of any information on this article. All information is provided on an as-is basis. The information, facts or opinions appearing in the article do not reflect the views of NDTV and NDTV does not assume any responsibility or liability for the same.