Everyone's been happily pouring themselves a cuppa or two of Kombucha tea but is it really a magical health elixir or just another fad that'll fade out as soon as you finally learn the correct way to pronounce Kombucha? First things first though. The tea originated in East Asia and has been around since the 19th century! It's made with sweetened green or black tea (and sometimes both) that ferments for a month. SCOBY (Symbiotic Colony of Bacteria and Yeast) is the key element which ferments the tea. If you don't have any SCOBY to ferment your tea, you can use a bottle of unpasteurized Kombucha which will make your first SCOBY grow in two-three weeks. It's a mushroom-type blob that floats on top of the tea and eats all the tannic acids, caffeine and sugar in the tea – creating live microorganisms that are supposedly beneficial.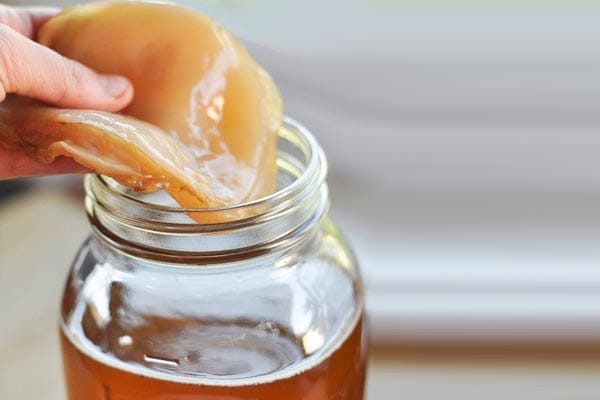 Health benefits of kombucha tea: This is how SCOBY looks - rubbery and slippery! Photo source - thekitchnIt's also known as 'probiotic tea' because of all the good bacteria and 'mushroom tea' because the brewing process causes the yeast and bacteria to grow into a mass that looks like a mushroom cap. So basically, it's a tea that's brewed with a live, expanding bacterial culture. The tea is highly acidic and is packed with B vitamins, antioxidants and a little bit alcohol that comes in as result of the fermentation process. It rapidly gained popularity in the United States because it could easily be made at home.

Benefits of Kombucha Tea
According to WebMD, Kombucha tea comes with an impressive resume. It's used for memory loss, premenstrual syndrome (PMS), joint pain (rheumatism), aging, loss of appetite, AIDS, cancer, high blood pressure, constipation, arthritis and hair re-growth. It is also used for increasing white cell (T-cell) counts, boosting the immune system, and strengthening the metabolism. The pro-Kombucha camp says the tea improves the body's defenses in the early stages of cancer by enhancing the immune system and detoxifying it.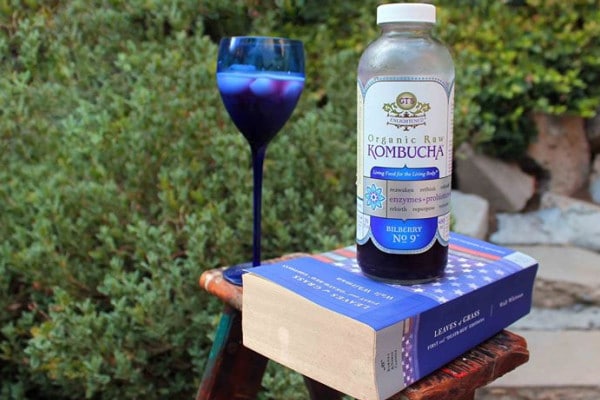 Health benefits of kombucha tea: Kombucha tea comes with an impressive resume​
A Word of Caution
Mayo Clinic, WebMD and other journals have clearly stated that there's not enough scientific evidence to support the health claims of Kombucha tea. It can be brewed in non-sterile conditions at home, raising the risk of contamination. If ceramic pots are used for brewing, lead poisoning is likely.
It can have adverse effects, such as an upset stomach, infections and allergic reactions. Anyone with a weak immune system or with any medical condition should consult a doctor before drinking the tea since the potential risks around the drink are unknown. "There is really very little evidence to support any kind of claims about kombucha tea," says Andrea Giancoli, spokesperson for the Academy of Nutrition and Dietetics. "So we don't know if it does anything at all."
In the past, Kombucha hit headlines when food inspectors noticed some products contained as much as 2.5% alcohol by volume, leading to massive recalls from stores.Comes in Delish Flavours!
Just like coconut water, Kombucha has hit mainstream and is available in all supermarkets. One can buy bottled Kombucha, either pasteurized or unpasteurized, in a variety of flavours. In fact, distinct flavours have been a hot selling point in the war amongst brands to differentiate themselves. Case in point, North Carolina's Buchi Kombucha, whose product is "heavy on medicinal herbs and roots which have been tied to having health benefits," and Texas-based LIVE Soda Kombucha, whose soda-like flavors include root beer, cola, and orange. There are also capsules made from dried tea and Kombucha liquid extract, drops of which are put under the tongue.The Rise and Rise of KombuchaIn 2013, coconut water market was about $400 million and Kombucha sales were about $350 million – and it almost exclusively belonged to one company - GT's Kombucha. G.T. Dave, CEO of the company that was founded in 1995, is widely regarded as the force behind the modern kombucha industry.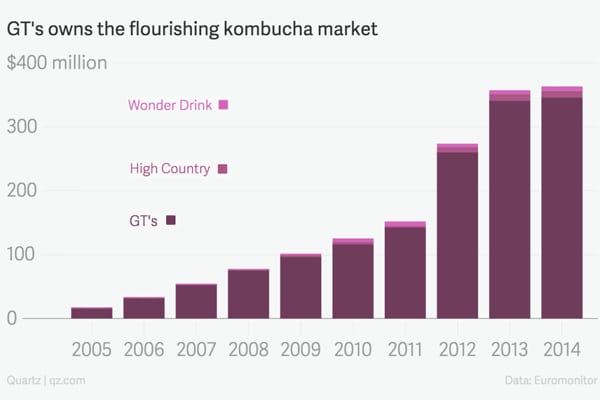 Annual sales of the top three kombucha brands in the US: GT's, High Country Kombucha, and Kombucha Wonder Drink.We see kombucha as being a $500 million industry in 2015," said Hannah Crum, who, along with Alex LaGory, are the co-founders and owners of Kombucha Kamp, based in Beverly Hills, which sells equipment and ingredients to home brewers and commercial entities.Kombucha in India
Though not readily available in stores yet, unless your lucky star is shining down on you and you happen to chance upon a pack, India still has a thriving 'Kombucha community' on blogs and forums, wherein people exchange SCOBYs and Kombucha with each other. Others get their starter packs and tea from online stores. Dedicated Kombucha websites have sprung up and the Kombucha army is getting stronger than ever.
Last word? Kombucha is not a magical wonder drink but it is one that's healthier than most with relatively less sugar and calories. It's best to consume it in moderation and not sound like a hipster when describing it to your friends.Photo Source: GTs Synergy Kombucha Official Facebook Page