Losing weight through regular exercising is definitely strenuous yet effective. Add to it, a healthy low-cal diet and your chances of a slimmer waist go up considerably. Experts would also advise you to include those foods into your daily diet that aid
weight loss
. These foods either help boost your
metabolism
or help ease the process of
digestion
- either way, helping you on your weight loss journey. Green tea is one such popular 'weight-loss aid'. However, what does green tea really help in? Does it help lose weight or is it just a myth? What is the best way to consume green tea? We decode the answers for you.
What is green tea?
Green tea, like black tea, are plucked from a shrub called Camellia Sinensis. Green tea leaves do not undergo oxidation and withering process that is used to make black tea, and are therefore, considered to be healthier than others. It is power-packed with antioxidants. Our body releases free radicals that may prove to be hazardous for health. Antioxidants are known to fight these free radicals and boost the immune system of the body. Green tea consists of antioxidants that include Vitamin E, Vitamin C and beta-carotene that protect the body. It also has an active ingredient called Catechins that help in boosting metabolism and further lose weight.(Also read: How to Make a Perfect and Flavourful Cup of Green Tea)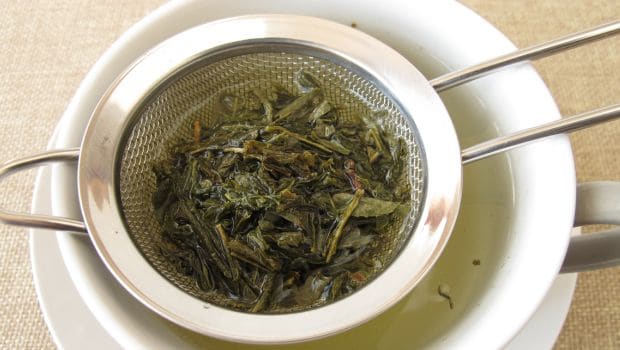 Green tea, like black tea, are plucked from a shrub called Camellia Sinensis
According to Nutritionist Lokendra Tomar from Weight Loss Clinic, "Green tea does help in weight loss. In many scientific studies it has been found that green tea increases fat burning and boost the metabolic rate as much as 17%.
Stress
is one of the major causative factors in obesity. Green tea also contains an active ingredient known as Theanine. Theanine is a type of amino acid, which helps in reducing stress by providing calming and relaxing effect on brain without sedation. This helps in losing weight easily."
We enlist some reasons to have green tea for weight loss:
1. It is calorie free
According to expert Nutritionist Dr. Rupali Dutta, "Green tea is consumed with hot water and is sugarless. Hence, it is a calorie-free drink. Having 2-3 cups of this concoction won't really affect your calorie intake for the day.
2. Helps you manage hunger pangs
According to Dr. Dutta, if you feel hungry, green tea is the best drink to manage hunger pangs at odd hours. It is just like drinking water, the more you drink the fuller you feel. One cup of green tea will stop you from binge eating unnecessarily.
3. It has numerous antioxidants
Green tea is trove of antioxidants that promote health. These antioxidants may help in boosting metabolism and keep the digestion process strong. The polyphenols present in the tea help detoxify the body too.
4. It has Catechins
Catechins are one of the antioxidants present in green tea which are believed to boost metabolism, further promoting weight loss.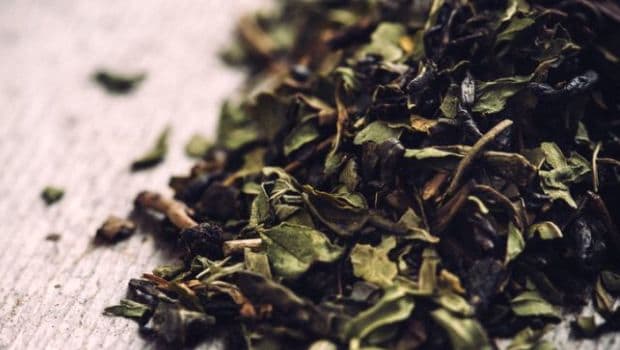 Green tea is trove of antioxidants that promote health​
When should one ideally have green tea?
According to Nutritionist Mehar Rajput, "The ideal time to have green tea is right after your breakfast and lunch when your metabolism rate is higher. Intake of green tea during this period will only help boost metabolism rate, further helping the food to digest better and faster."
Does green tea really help in losing weight?
Dr. Rupali Dutta says that green tea is a health drink full of antioxidants. You can consume it anytime you want to. It is, however, imperative to understand that only drinking green tea wouldn't help lose weight, but some amount of exercise and a healthy diet along with cups of green tea should be taken into consideration.