Bollywood's binge queen's cheat day has come early this week it seems. Actor
Shilpa Shetty
went out with her husband and businessman Raj Kundra on a foodie date on Tuesday and enjoyed some mid-week treats. The actor, who has two healthy recipe books to her credit, is a clean-eating advocate and also follows the same in her day-to-day life. Shilpa regularly posts pictures of her healthy and wholesome meals, feeding us with inspiration to clean up our own meals. More recently, Shilpa even posted a video on her Instagram page, urging her followers to throw out refined sugar from their diets and switch it with natural sweeteners like jaggery and honey.
On Tuesday, Shilpa Shetty posted pictures of her date with her husband on her Instagram stories and we couldn't help but wonder whether it was really a 'binge' session as Shilpa claimed. Everything looked incredibly healthy, yet delicious. Have a look!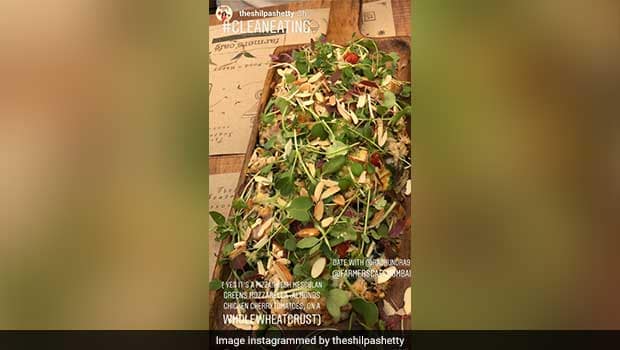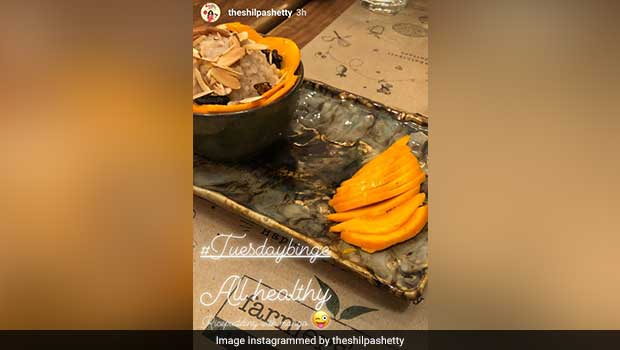 We have to admit, it's not our ideal binge meal! Regardless, all of this looks really good, doesn't it? Moreover, the meal definitely packs in a whole lot of nutrition. So the next time you are on a weight loss diet and want to eat out, you know where to go in Mumbai. After all, if this restaurant has been approved by Shilpa Shetty, it's certainly healthy enough for the rest of us!f us!