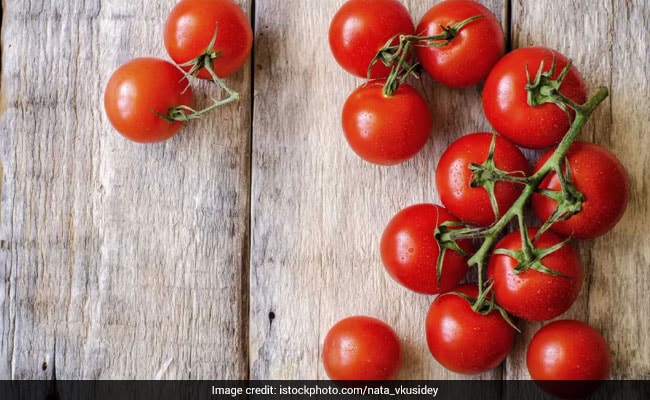 India's love affair with tomatoes goes back several years. In fact, its indelible presence in most of our desi preparations would make you think that they been part of our kitchens forever. But, that is not the truth. Tomatoes originated either in Mexico or Peru. According to the book, 'A Historical Dictionary of Indian Food' by renowned food writer KT Achaya, "unlike several other plants from the New world, the tomato did not come directly to India, but by the way of England at a late but uncertain date perhaps around 1850."Achaya cites an passage from George Watt in Dictionary of the Economic Products in India (1880), where he mentions that Indians 'began to appreciate the tomato much late when the Bengalis and Burmans used it in their sour curries.'

What must have our curries tasted like before the advent of tomatoes? Tomatoes form an indispensable part of Indian curries. A part of it could stem from the fact that we are lucky in terms of tomato produce. If you go in marts and big stores, you would even find the variants from all across the world, like cherry tomatoes, roma tomatoes, heirloom tomatoes and green tomatoes. But, the most widely produced and consumed breed of tomatoes that are popular in the country are desi tamatar, or Indian tomatoes. As opposed to foreign or hybrid varieties like cherry tomatoes, desi tamatar are bigger in size, plump and more sour in taste. Desi tamatar are plump with beta carotene, which gives it the scarlet tinge. According to experts, desi tamatar are a better bet for your curries than the hybrid and genetically engineered varieties. Here's why. (Also Read: How To Make Delicious Restaurant-Style Tomato Chutney At Home)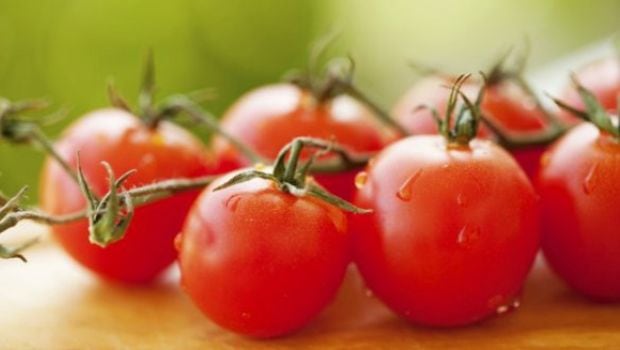 Tomatoes form an indispensable part of Indian curries

Be it butter chicken, shahi paneer or kadhai paneer, Indian curries are bursting with flavours that are hard to find anywhere else in the world. Apart from its spice content, many of the Indian curries are popular for its lip-smacking tangy flavour too. Desi tamatar helps make our curries tangier, while there are many ways to induce the 'khatta' flavour in the food (Read: yogurt and tamarind). There is a certain quality about tomatoes that makes it unsubstitutable.

Culinary Expert and Food Blogger, Chef Reetu Uday Kugaji says, "desi tomatoes are more flavourful and juicier as compared to others. They have a sweet and sour taste, which goes very well with our preparations, as opposed to the foreign varieties, which are less on the sour quotient. It is a very good source of antioxidants. Desi tomatoes are easily available across your regular vegetable push cart, sopping marts as well as online."

(Also Read: 10 Interesting Benefits of Tomato: Plump Up with Essential Nutrients) Tomatoes are one of the richest sources of vitamin C and beta carotene, all of them support heart health. They are also abundantly loaded with lycopene, which has been found to reduce risk of high cholesterol, protect eyes and skin, and boost immunity and heart health. Vitamin K, B1, B2, B3, B5 and B6 and minerals such as potassium, manganese and iron further make tomatoes a popular superfood.

In terms of nutrition, desi tamatar and cross-pollinated tomatoes are both healthy. Desi tomatoes need no genetic intervention and grow on their own. Chef Reetu Uday Kugaji says, "Invest your money in organic desi tamatar for making curries, as they are packed with nutrition and delicious sweet-sour flavour. These will be less regular in shape, oozing juice and seeds. They have a sweet-sour taste, which reminds you that tomatoes are fruits more than they are vegetables"

Points To remember :

To make tangy and delicious curries Always pick fresh, juicy and firm tomatoes. If the tomatoes are not firm and pulverised, there is a strong chance of it being rotten. They would not add any value to the curry and also cause some gastric problems. It is best to consume desi tomatoes within four days of purchase. Storing them in refrigerator can help them last for a week.




About Sushmita SenguptaSharing a strong penchant for food, Sushmita loves all things good, cheesy and greasy. Her other favourite pastime activities other than discussing food includes, reading, watching movies and binge-watching TV shows.