As we move closer to the end of the year it is about time we talked about turning over a new leaf and making way for all things brand new. While this year was exceptionally delicious and gastronomically satisfying for most of us, we can't help but usher in new food trends for the year 2018. Whole Foods, an American supermarket chain just came out with a list of hottest food trends for the coming year and today we shall talk about one of the most innovative and interesting ones on the list - mushroom-infused coffee!
Simply put, it could be the year of year of mushrooms, unofficially! Mushroom varieties like Chaga, Reshi and Cordyceps are known for their immunity boosting and antioxidant properties. Mushrooms will not only flavour your daily cuppa but may also feature in other drinks like teas and items like chocolates and candies. Skin and hair care industry may also experiment with mushroom's healing properties in their products.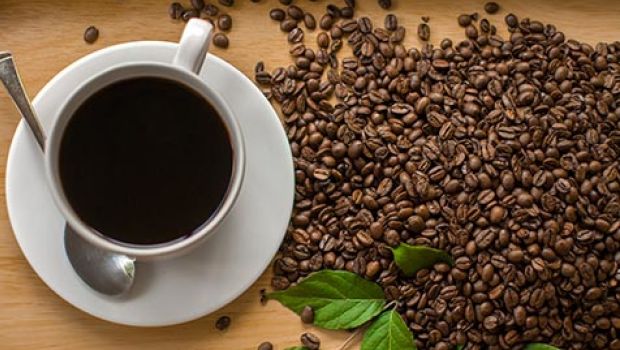 While mushroom varietals are predicted to invade the gastronomic space, the idea of mushroom coffee was something that caught our fancy. Coffee has recently become one of the most favourite items to carry out experiments. From adding charcoal chunks to coffee to the cult of 'Bullet-proof' butter coffee and the addition of Japanese matcha - coffee seems to be open to yet another tryst with an experiment, all packed with subtle hints of mushroom flavour.For now, very few brands or coffee shops across the globe provide mushroom-infused coffee. If you try looking for Mushroom Coffee on the internet, the top searches will take you to the homepage of a Finnish company that boasts of providing coffees infused with mushroom and laced with a bevy of health benefits. Four Sigmatic claims to provide "coffee, minus the jitters," as mentioned on the official website. "Like stimulation, but not the jitters that come with it? Here's the answer you've been looking for. Coffee is one of the most widely used foods with antioxidant properties, so we wanted to give people an easy upgrade for it. Thanks to our favorite functional mushrooms, now you can use coffee to crank up your productivity and support your metabolism without putting strain on your body," notes the official website.
While Mushroom Coffee is being hailed as the new super-beverage by health and fitness fanatics, we are yet to see proven results and testimonies of the same. If 2018 be the year full of experimentation, we are more than excited to give this bizarre concoction a try, are you?