Health experts have been constantly stating the importance of drinking water and staying hydrated, especially when you are in the middle of a workout. The more you exercise, the more important it gets to drink the right amount of
water
before, during and after workout. While working out, we tend to lose water and body salts through lots of sweat; this can further cause dehydration that affects our health. So if you have been exercising religiously on a daily basis, you must know how much water you should really drink during your workout session. Considering everybody is different, from a weight, height and metabolism standpoint, our need for fluids is different too.
How much water should you really drink during workout?
According to expert Nutritionist Dr. Simran Saini from Fortis Hospital, "One should have small quantities of water; that is you must take small sips of water, but avoid gulping a lot of it together. During workout, your breathing becomes shallow, so there is a chance you might choke. Preferably, add glucose to your water in order to attain the energy lost during exercise. Do not forget to sip on water every 10-15 minutes.
According to the Australian Institute of Sports Nutrition, if you are working out, you must drink at least 8 ounces of water in every 15 minutes, which is about 0.2 liters or 236 milliliters. You may drink slightly more water in case you are sweating heavily.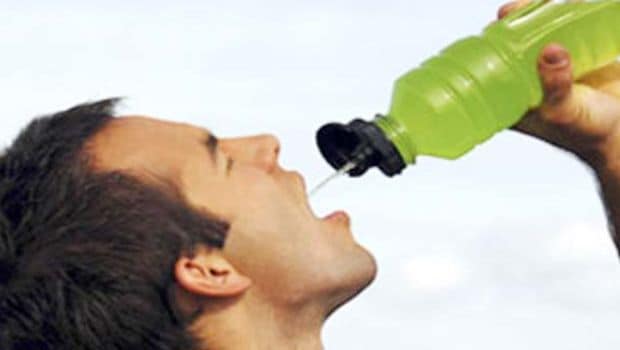 One should have small quantities of water; that is you must take small sips of water
It depends on the amount of exertion our body goes through. So, if you are well-hydrated before the workout session, you may need lesser water to stay hydrated. The trick is to not allow yourself to stay thirsty throughout your exercise routine, and also to not drink to your heart's content.
Do not overload yourself with water during exercise
Though you want to make sure to consume enough water during exercise, this does not mean you overload yourself with it. According to Australian Institute of Sports Nutrition, consuming more fluids than your body requires may cause some gastrointestinal discomfort. In extreme cases, a condition known as hyponatraemia can occur, the symptoms of which are similar to that of dehydration and could be potentially life threatening.
It is imperative to understand what your body indicates; so look out for signs when it asks for water. Don't go overboard but make sure you drink water at regular intervals.