Food allergy may be a common condition but only those who go through it can understand how it wreaks havoc on your health and upsets your daily eating habits. On rare occasion,
food allergy
could be fatal too. One of the most hazardous allergies is peanut allergy; believe it or not, this tiny nut can trigger a major reaction. Toddlers of parents are often advised to keep their wards off peanuts till a certain age.
Peanuts belong to the family of legumes and grow underground; but their function is quite similar to that of nuts like almonds, walnuts, cashews and others. Peanut reaction cannot be restricted to only eating peanuts, but it can range from skin contact, breathing in peanut dust or even eating something prepared with peanut oil. In fact, in some cases, indirect contact can also trigger allergy. For instance, your mother roasted some peanuts in the kadhai and used the same kadhai to make a dish for you. This can completely trigger your allergic reactions; this however is only true in extreme cases.
It's true that you cannot know of a certain allergy unless you have consumed the 'allergen' in the first place. However, it is imperative to understand and stop eating those foods the moment you find yourself struggling with symptoms.(Also read: Health Benefits of Peanuts)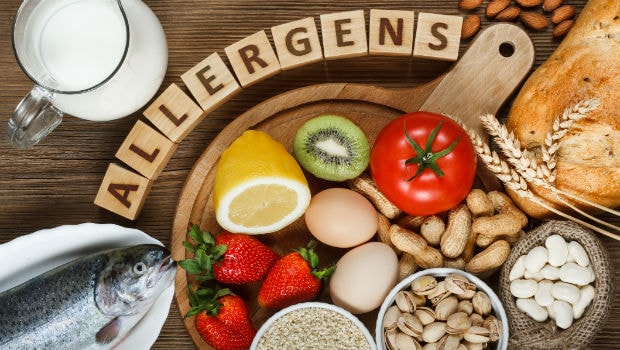 Food allergy could be fatal too​Peanut allergy symptoms
Eating peanuts can either trigger allergy on the spot or may take some time to develop. It is good to keep checking for any budding symptoms. Take a look at some of these-
Itchy skin
Red spots on the skin
A runny and congested nose
An itching or tingling sensation in or around the mouth or throat.
Shortness of breath or wheezing
A severe reaction known as Anaphylaxis that may be life-threatening, affecting all your body parts. This is a rare condition.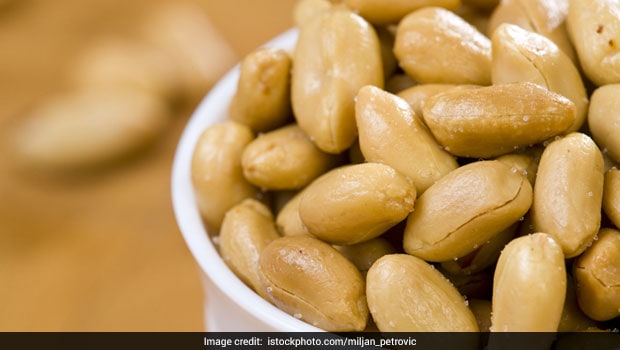 Eating peanuts can either trigger allergy on the spot or may take some time to develop
So how can you check if you have a peanut allergy or not?
Diagnosing a peanut allergy can be difficult as symptoms may vary from person to person and an individual may not experience the same symptoms during every allergic reaction. There are a few ways through which you can find out the allergy; however, they are not a 100% accurate and a medical practitioner's advise must be sought.
If you aren't sure that peanuts may be causing your symptoms, your doctor may recommend an elimination diet. Elimination diet is a diet wherein your doctor asks you to eliminate certain suspected foods for about a week or two and then eventually add these items in your diet, one at a time. The process can help you find out the foods causing allergy.
Other test is to placing a small amount of food on the skin. If you happen to form a small bump or face any reaction, it indicates you are allergic to the food.
Sometimes, in order to find out your immune system's response to particular foods, doctors conduct a blood test. It finds out the amount of allergy type antibodies in your bloodstream.
If you are allergic to peanuts, make sure you do not come in contact with them in anyway as this may only worsen the symptoms.