Rich, robust and wholesome; meatballs are a meat lover's dream come true. The sheer joy of biting into coarsely pounded meat, seared in flavours of your favourite herbs is indescribable. You may add them to your subs, sandwiches and pastas; meatballs are sure to impress. More often than not, they end up being the show-stealer too. And if you are thinking meatballs are just minced meat and herbs, you are wrong! You can play around with the stuffing too. Throw in a cube of cheese in the middle of the balls. Once cooked, the cheese would ooze out once you bite into it. You can experiment with a variety of herbs and spices too. Cooking meatballs is actually not that tough. It may be a little time consuming, but is definitely not cumbersome if certain pointers are kept in mind.
Here are some tips on how to make meatballs at home.
(Also Read -10 Best Indian Mutton Recipes)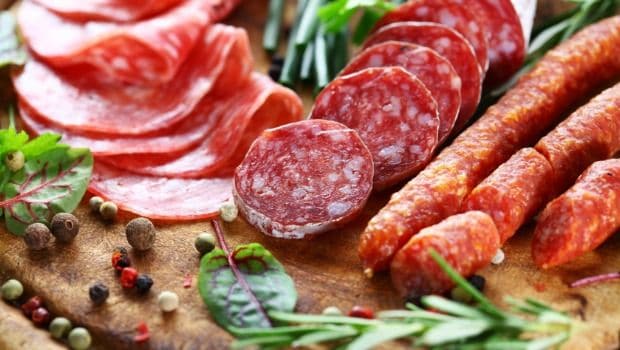 Sheer joy of biting into coarsely pounded meat, seared in flavours of your favourite herbs is indescribable

How To Make Meatballs: Things to remember:
Breadcrumbs give volume and texture to the meatballs. If you don't want your meatballs to be too firm, it is a good idea to add breadcrumbs to it. Soak your breadcrumbs in milk beforehand, before adding them to the mixture. They would merge well with the minced meat along with its flavour and moisture, and not stand out.
Always opt for high quality meat that is coarsely ground minced; preferably lean, if you are looking to lose weight. When you are making the minced mixture for your meat balls, it is advised to mix it with hand, as it can give the meatballs a better texture.
It is a good idea to fry a bit of the mixture in a pan to test for seasoning before you start rolling them into balls. Taste this test meat-mix. If the seasoning is not upto the mark, add more herbs and spices of your choice to the mixture.
Browning the meatballs before you add them to the sauce, helps make them a little more flavourful. However, if you are on a diet, you do not need to fry them; you can bake them or have them grilled.
The longer you let the meatball braise, the better the final flavour would be. For the perfect melt-in-mouth texture, let it absorb the flavour of the braising sauce for a while (about an hour or so). Once the meatballs are browned by pan-frying or grilling, pour the braising sauce over the meatballs so that they can absorb the flavour.
How To Make Meat Balls: What Would You Need
300 gram lamb (minced)
1-2 bread slice made broken in crumbs (soaked in milk)
1/2 onion
Few leaves parsley
Few leaves thyme
Few leaves rosemary
3 garlic cloves
Parmesan cheese
Salt to taste
Olive oil to pan sear the meatballs
How to make meatballs:
Take a bowl, and put all the breadcrumbs in it. Now pour some milk over it very gently. Set this bowl aside as you prepare for your meatball mixture.
Now take another bowl. Whisk egg, salt, parsley, thyme, rosemary and cheese. Whisk them well until they all combine.
To this bowl, add ground meat. Use your hand to mix it well with the egg mixture.
Next, add the breadcrumbs, chopped onions and garlic to the meat mixture and mix them well using your hand. Make a soft but a firm mix.
Wet your palm. Pull out a pinch of meat from the mixture and roll it into balls using your hand. The ideal size of the meatball should be 1-1/2 inch. About 2 tablespoons of meat should be enough to give you one meatball of this size.
Shape the meat into 15-20 meatballs.
Take a baking sheet; place your meatballs on it. Make sure you keep them slightly apart. Bake for about 20 minutes at 400 degree Fahrenheit. Your meatballs are ready.
Add some oil in a pan, sear the meatballs. Add these to the simmering sauce or take them out of the pan and have them as is.
(Also Read -6 Best Egg White Recipes)
If you are not able to finish all meatballs at one go, you can either store them or dunk them in sauce. Put them in a container, cover them from top and keep in a refrigerator. Did you know you can store meatballs in a fridge for about a week? Reheat over low-heat in a saucepan or in the microwave, when you want to consume it.
About Sushmita SenguptaSharing a strong penchant for food, Sushmita loves all things good, cheesy and greasy. Her other favourite pastime activities other than discussing food includes, reading, watching movies and binge-watching TV shows.