NDTV Food | Updated: December 08, 2017 19:50 IST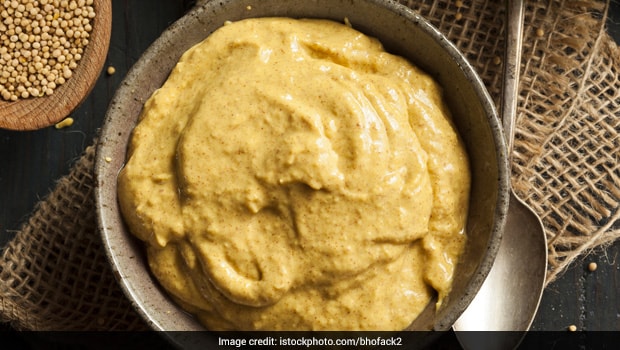 mustard. It can totally transform dull and boring dishes and give them an interesting kick. Before you wonder, we're talking about the creamy mustard sauce that is perhaps one of the most favourite condiments and goes exceptionally well with a juicy piece of grilled chicken or oven baked jacket potatoes.

If you're a big fan of mustard, you may have been relying on the store bought mustard power which is often mixed with milk to make a paste or the good old squeeze bottle that oozes out a thick layer of mustard sauce. But, we're curious why you're not making your own mustard? Nothing can compare with the flavour of fresh and homemade mustard! If you don't know where to start from, here's all the help you need. We've compiled some basic tricks and tips that you must keep in mind while making fresh whole grain mustard at home.

1. The first step in making sure that you get a pungent and flavourful mustard sauce is to pick high quality and aromatic mustard seeds. Go for yellow mustard seeds that are milder. Before you begin, you need to soak these mustard seeds in water for at least two to three days. The seeds soak up the water and this makes it easier to process them.

(Also read:

How to Use Mortar and Pestle to Grind Your Spices

)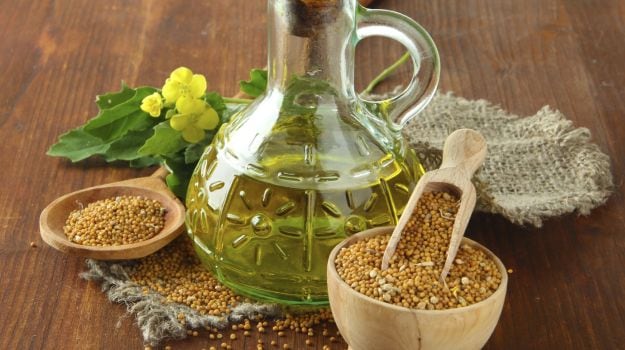 The seeds soak up the water and this makes it easier to process them. Photo Credit: Istock


2. In the next step, you place the soaked mustard seeds in a blender and blend them into a paste, adding a bit of water in batches to smoothen them out. You can use the same liquid in which the mustard seeds were soaked. This is also the stage where you can season your mustard sauce with whatever your heart desires. Here's what you can experiment with - sea salt, dried herbs such as celery, thyme or oregano, some chilly flakes, a hint of black pepper or coriander seeds and onion powder for an earthy touch.
3. Decide if you like your mustard to have a coarse texture (also known as coarse ground mustard or stone ground mustard) or if you like it as a smooth paste. For a smooth paste, push the mix through a fine sieve after blending and remove the husks. In case of whole grain mustard, you usually use a mix of yellow and black mustard seeds that are soaked in water and then simply mixed with other ingredients without blending them to retain their coarse texture.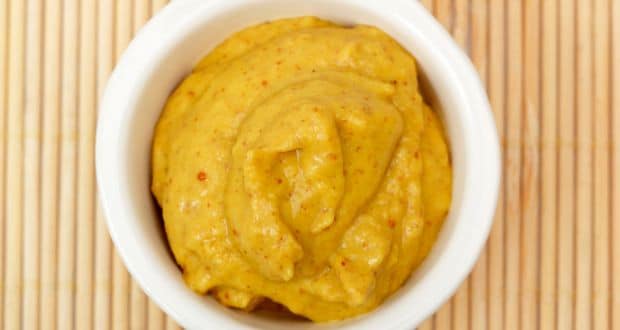 For whole grain mustard, you use a mix of yellow and black mustard seeds

. Photo Credit: Istock


4. The last stage involves choosing the right liquid that will bind all the ingredients and give you the sauce-like consistency. The trick is to mix the dry ingredients first and then, add the liquid just how you would while making a cake batter. You can use vinegar, white wine, honey, apple cider vinegar, lime juice or simply water depending on how pungent you want your sauce to be. Mustard made with vinegar tends to last longer as compared to one made with water. If your mustard becomes runny add a teaspoon of flour to adjust the consistency.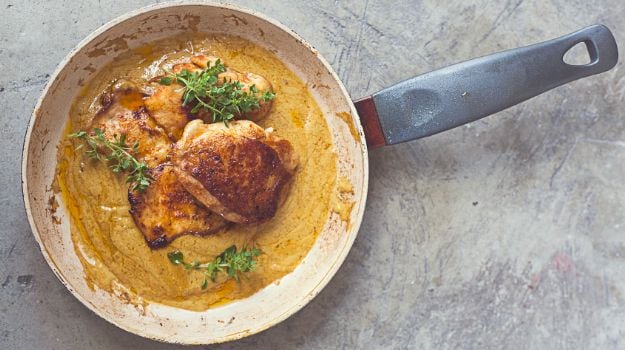 Mustard made with vinegar tends to last longer. Photo Credit: Istock


5. If you're a lover of all things fresh, you can powder the soaked mustard seeds and store it in a jar. Use a small amount along with sea salt, pepper, herbs and honey and vinegar to make your instant mustard dip whenever you need it.

Armed with all these great tips, try this easy mustard sauce recipe shared by Chef Niru Gupta. Interestingly, she used a mix of both yellow and black mustard seeds to add an extra punch and a hint of honey to sweeten your sauce.


Whether you like it or you don't, it is hard to resist the pungent flavour and aroma of