How To Use a Mortar and Pestle: 6 Tips to Grind Spices Better
NDTV Food Desk | Updated: November 23, 2017 16:48 IST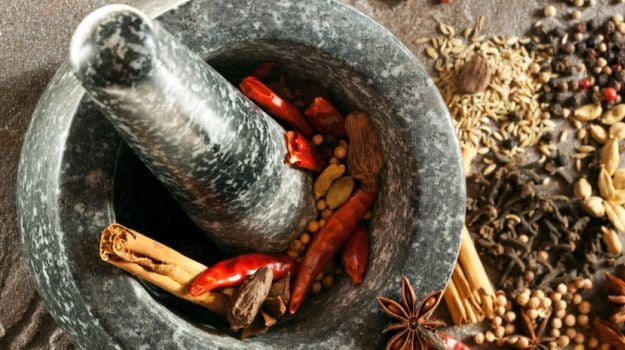 cuisine is unique in a way that it uses a variety of ingredients and spices in a single dish. You may have seen your grandmother storing jars of freshly made masalas and using them frequently in her dishes. Grinding and storing your own spices is a traditional art. Our mothers and grandmothers would meticulously grind whole spices such as cloves, cardamom, star anise and more using a mortar and pestle to release their fresh flavours and oils and skilfully use them in different preparations from curries to pulaos. Take for instance, the Punjabi garam masala which is a rich blend of cumin seeds, cardamom, peppercorns, bay leaves and cinnamon and a just a sprinkle of it is enough to heighten the flavours of the dish. This staple spice blend is usually made at home with freshly ground spices.

While most of us may have conveniently moved to packaged spices bought from the supermarkets, the rustic mortar and pestle sits quietly in one corner of the kitchen cabinet. Perhaps it's time to get it out and put it to use because there's definitely nothing like the aroma and real flavour of homemade masalas. We've put together some great tips that you can use while grinding your spices at home. 1. The first step in making sure you get pungent and flavourful spice blends is to ensure that you get the right mortar and pestle. If you didn't know, the mortar is the small carved-out, semi-circular base and the pestle is a broad stick with a circular tip that helps to grind the spices and herbs. Mortar and pestle are usually made with three basic materials - stone, wood or ceramic. Ceramic ones are more fragile but they work really well in grinding your spices finely. The wooden ones can get easily stained because they are slightly porous so you need to clean them properly after every use as it may taint the flavour of the next spice you grind. A stone mortar and pestle can be avoided as fine particles of the stone can get ground while grinding the spice.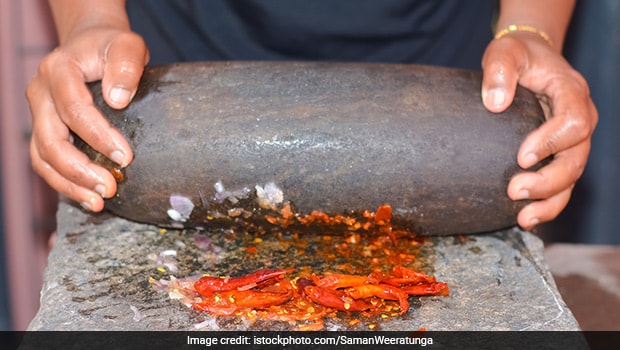 Grinding and storing your own spices is a traditional art.

2. You can crush a variety of ingredients such as whole spices, herbs, spice seeds, spice leaves, nuts or salt. You need to be familiar with the basic techniques of grinding, crushing or bashing because every technique renders a different consistency. Grinding gives you fine particles (you can remove the remnants to get a powdered form) whereas crushing or bashing ensures that the flavours are released but the spices remain somewhat intact.

3. Fill the mortar only to 1/3rd of its capacity else it will be hard to grind. It's good to grind in small batches to get fine particles. Grind just as much as you need to enjoy the fresh flavours.

4. For whole spices, you must crush them first and grind a bit with the sides of the pestle and then pound or bash them gently with the broad end of the pestle. This will help in releasing all the flavours of the spice. Short and sharp pounds can speed up the process.

(Also read: How to Make Garam Masala At Home)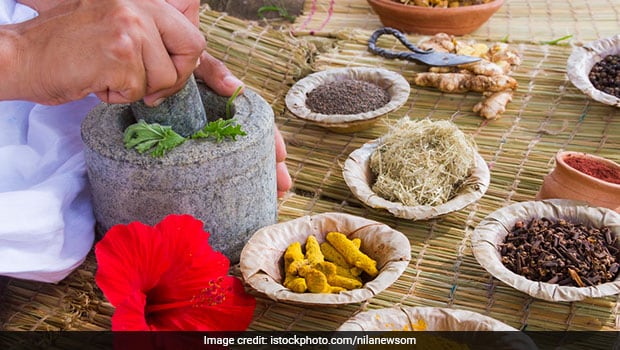 You can crush a variety of ingredients such as whole spices.

5. If your dish calls for spices or herbs intact and not finely ground, then crush them slightly with the pestle. For this, you just need to roll the pestle gently over the ingredients so that they burst and release their flavours.

6. If you are making a paste, first grind all the dry ingredients and then add the liquid in batches and not all-together, grinding the spices in intervals.

A quick trick to clean your mortar and pestle is to use some dry white rice and grind it finely in your mortar. The rice will take away all the smell and flavour of the spices. Keep repeating the process, till you get a white remnant that is odour free.


Indian