By all accounts, apple cider vinegar is the new kale. We have been overwhelmed by an onslaught of specious claims on its purported healing effects. Apple cider vinegar is said to whiten teeth, banish bad breath, cure acne, help in weight loss, reduce
blood pressure
and cholesterol, boost energy and detox your system. (Oh and apparently, it does a pretty good job of perking up a salad, too). It is now even sold at gourmet stores in mason jars, flavoured with lemon and
ginger
as a drink. Can it really be the elixir that restores and refreshes? I dug deep into scientific studies, threshing the wheat from the chaff, to find out.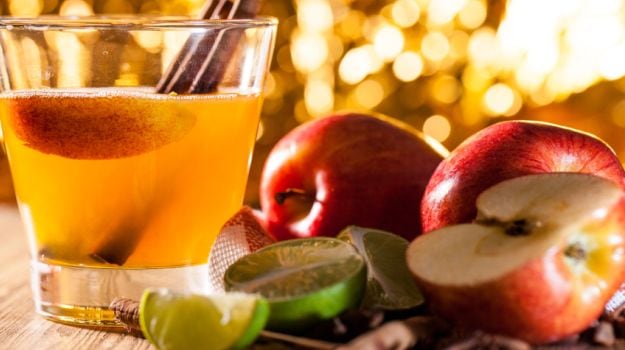 Here's the good news. A study available on PubMed.gov (affiliated to the US National Library of Medicine, National Institutes of Health), showed that the ingestion of vinegar not only helped increase feelings of satiety after a meal, but also reduced glucose and insulin responses. Meanwhile, in another paper published by the Journal of the Academy of Nutrition and Dietetics, the author writes that another pilot study did show favourable results in fasting blood glucose after consuming it at mealtimes, but warns that it is all still rather nebulous. And athletes reportedly quaff diluted vinegar and sodium before events as a way of reducing cramps. Plus, when combined with some cold water and a squeeze of lemon, it is extremely refreshing. Remember: never drink it directly, but always dilute it in a glass of water and sip a little, along with meals. Nutritionists all recommend the unfiltered, cloudy kind - it possesses more nutrients.
My research also led me to the use of apple cider vinegar for clean, healthy hair. In the interest of journalism, this writer mixed a tablespoon of apple cider vinegar with 250ml warm water and applied it to her hair. Voila! My hair immediately felt softer, cleaner, plus I could now pounce about, using words such as 'chemical-free" and 'eco-friendly', to anyone who cared to listen. The only downside was that my hair smelled a bit, because apple cider vinegar has a rather insistent odour.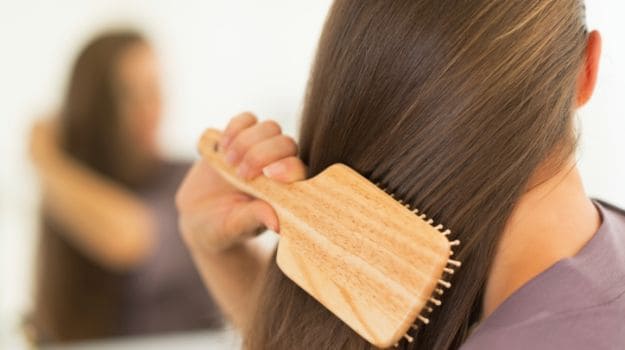 Still, my favourite part of this article was naturally, all the taste tests. Apple cider vinegar tastes far more mellow than other vinegars and has a prominent fruity note with a sharp, acetic kick. There is no doubt that apple cider vinegar, tossed with a bit of honey for sweetness and a crumble of cheese for a salt hit, makes an excellent, well-balanced salad dressing for everything from greens to potato salad. Me? I like bunging it in with some olive oil, a splash of orange juice, some paprika and salt, and dousing my salads with it.
It also pairs very well with non-vegetarian dishes, such as pork, chicken and fish and can be used as a marinade as well as in a sauce. Chef Jason Atherton, of London's Michelin-starred restaurant, Pollen Street Social, uses it to add sharpness to heavy, fruity puddings. In his New York restaurant, The Clocktower, he uses apple cider vinegar to caramelise a brined, slow-cooked pork belly and create a melting, gelatinous porcine dish.
I tried David Lebowitz's Asian-inspired ginger soy chicken, substituting rice wine vinegar with apple cider vinegar, and it was fabulous! The recipe suggests marinating chicken overnight in half a cup of honey, half a cup of soy sauce (I used light), ginger, garlic sesame oil (I didn't have any) and 1 tablespoon of apple cider vinegar, then baking or grilling it next day. It was both simple and delicious.
I also attempted a sort of sweet-savoury chutney made of apples (peeled and cored and diced), cider vinegar, diced onions, raisins, mustard seeds, salt and sugar. I threw the whole lot onto the pan, and let it simmer for about 40 minutes or so, tasting as I went. At the end, I had a rather delicious preserve, which I slathered on a slice of toast and ate for breakfast the next day. It works very well when served with roast or grilled or steamed vegetables and meat. Alternatively, you could try making it with firm tomatoes, capsicum, beetroot, mango, really anything that can be improved with a sour, acidic kick.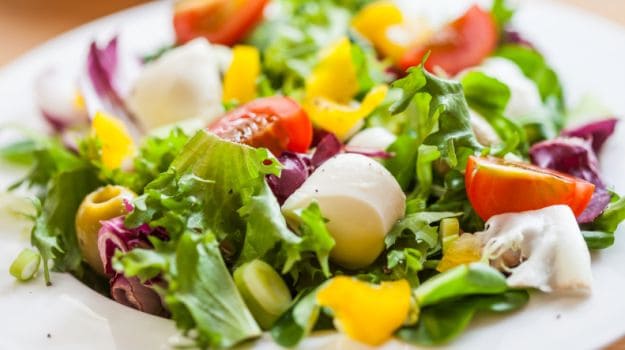 Although Indian food uses plenty of souring agents such as kokum, amchoor and lemon, we don't cook much with vinegar; the exception being the Christian and Parsi communities, and even they don't use apple cider vinegar in their dishes. Perhaps, it is time to change that - it is after all, the new kale.About the Author:
Meher Mirza is an independent writer and editor, with a focus on food and travel. Formerly with BBC Good Food India, she loves anime, animals and artsy things but also comics, technology and death metal.
Disclaimer:
The opinions expressed within this article are the personal opinions of the author. NDTV is not responsible for the accuracy, completeness, suitability, or validity of any information on this article. All information is provided on an as-is basis. The information, facts or opinions appearing in the article do not reflect the views of NDTV and NDTV does not assume any responsibility or liability for the same.