Import Ban on Milk Items from China Extended Till June 2016
PTI | Updated: June 25, 2015 12:44 IST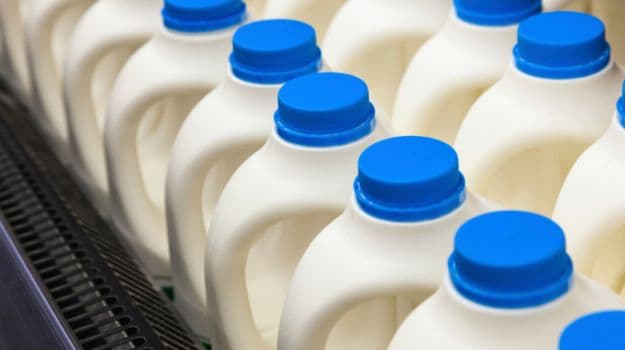 The government has extended the ban on imports of milk and its products from China for one more year till June 2016.

"Prohibition on import of milk and milk products (including chocolates and chocolate products and candies/ confectionery/ food preparations with milk or milk solids as an ingredient) from China is extended for one more year, i.e., till June 23, 2016 or until further orders, whichever is earlier,"

(China Probes Dumping of Indian Food Preservative​)

Directorate General of Foreign Trade (DGFT) said in a notification. India had first imposed the ban in September 2008 due to presence of melamine, which is used for making plastics and fertilisers.

(Do Cow Fertilizers Spread Antibiotic Resistance?)

The country's annual milk production is estimated at about 140 million tonnes. India is the world's largest producer and consumer of milk.

Among states, Uttar Pradesh continued to remain the leading milk producer, followed by Rajasthan and Gujarat, whereas, the per capita demand was maximum in Punjab followed by Haryana in 2013-14.
Yesterday, Food safety watchdog FSSAI recommended for extending the ban on import of milk and milk products including chocolates from China for one year.

(Food Scandal: Decades-old Frozen Meat Seized in China​)