Let's just agree that for a non-vegetarian there might not be anything more satisfying than digging into a plate of juicy, succulent chicken chunks, fried to perfection. Sure, there are tikkas and tandooris, but on a lazy game or movie night at home, a bowl full of crispy chicken wings or popcorns can be a delight to relish. Don't you simply want to munch on such nibbles all the time while being at home?


In the current lockdown situation, most of us are working from home or are simply experimenting with an array of dishes in our kitchen. And, we know how being at home there are cravings all the time. To get you through those cravings, we've got some simple finger food chicken recipes that can be a great help during those mid-day hunger pangs. Imagine chicken recipes that aren't just delicious and simple but extremely quick so you can simply fry any time when hunger strikes.


(Also Read: 11 Best Simple Chicken Recipes | Popular Chicken Recipes)
3 Easy Finger Food Chicken Recipes To Try At Home During Covid-19 Lockdown:
A dumpling-like appetiser packed with succulent chicken minced along with the flavours of garlic, onion, ginger and green chilli. The stuffing is sautéed with myriad flavours of sauces such as soya sauce and oyster sauce, making it a tantalising affair when fried to perfect crisp. Find the recipe here.
Complete with cheese, lemon and garlic coating mixed with parsley and breadcrumbs, crispy herb chicken is a perfect snack to munch along with your evening cup of tea. Drenched in egg and flour mixture, chicken chunks are cooked until golden and crisp, served with a luscious ranch dip. Find the recipe here.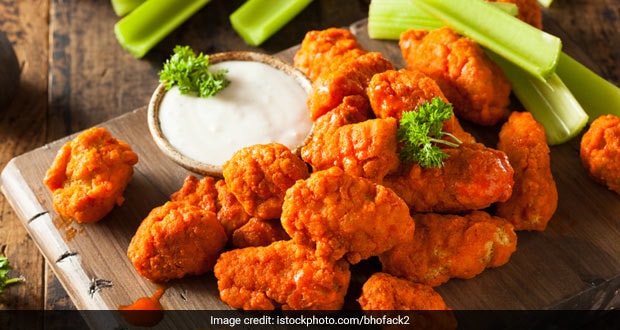 Move over the regular popcorns on your next movie night at home and munch on these crunchy, crispy chicken popcorns. No exotic ingredients, no cooking hassles, just handful of spices, flour, chicken and oil, and you'll have your next go-to snack ready in a jiffy. Find the recipe here.


Try these simple finger foods at home and let us know your experiences in the comment section below.
About Aanchal MathurAanchal doesn't share food. A cake in her vicinity is sure to disappear in a record time of 10 seconds. Besides loading up on sugar, she loves bingeing on FRIENDS with a plate of momos. Most likely to find her soulmate on a food app.