chicken can be dished out in numerous ways. The white meat is easy to cook, taking only about a few minutes to soak in the various flavours of aromatic spices, seasonal veggies, herbs, cheese and rich sauces, and please your palate. It is ridiculously versatile and even better to experiment with sans bones. Chicken fillet, which is a cut of boneless meat from the breast or thighs, is a boon for those who like their protein fix but don't really have the time to cook elaborate recipes at home. Even when those sudden hunger pangs kick in, you can quickly take some chicken fillet to make crispy bread-coated strips, creamy stuffed chicken, grilled tikkas, and the like.

Chicken fillet is readily available in the stores. You can use them to make Indian curries, baked dishes, stuffed chicken, barbecued chicken, among other lip-smacking creations. Just keep a close eye on the time to ensure that you don't overcook the meat because they cook really fast. You really don't have to try too hard with chicken fillet; just a handful of ingredients is all you need to make a satisfying meal.

To get you started, we present out 10 best chicken fillet recipes ranging from crispy Chicken Schnitzdel to the Indian favourite - Pasanda. Go all out!





1. Chicken Cacciatore
Recipe by Chef Divya Burman





It's a spicy chicken dish along with mushroom and olives, which add to the taste. Thinly beaten chicken fillets marinated and baked with a tasty wine and tomato sauce.





2. Chicken Schnitzel, Chunky Fries and Chilli Mayonnaise
Recipe by Chef Joey Mathew





Bread crumb coated chicken fillet fried crisp and golden. Serve it with baked chunky potato fries and a chilli mayonnaise to dip it in.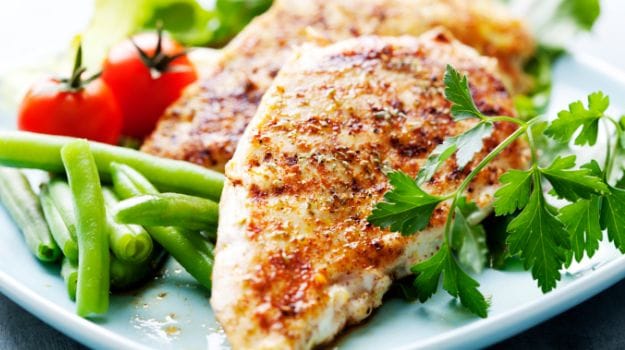 3. Stuffed Chicken Rolls with Pasta
Recipe by Chef Manju Malhi
Succulent chicken fillet stuffed with mushrooms and served along a hot plate of creamy pasta. Comfort food at its best!
4. Chicken Mascarpone
Recipe by Chef Ritu Dalmia
Chicken breast stuffed with a creamy mascarpone cheese filling. Cooked in the oven or barbecued and served with a white wine sauce.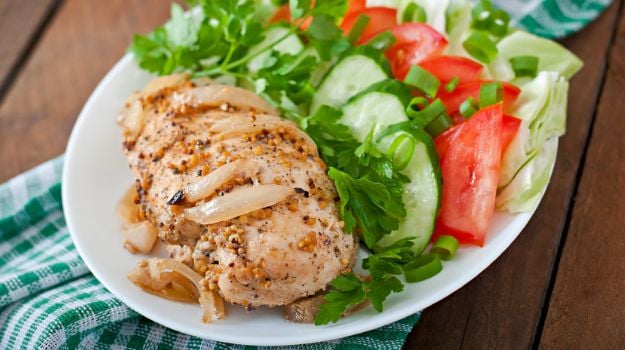 5. Laksa Chicken Tikka
Recipe by Chef Manisha Bhasin
Marinated in the beautiful flavours of laksa paste and yogurt, chicken pieces are grilled over charcoal fire. A perfect snack to munch on!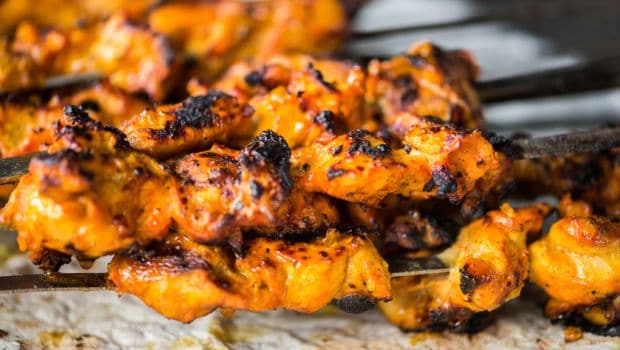 6. Pesto Chicken
Recipe by Chef Divya Burman
A very light dish which is full of basil's magical flavour. Chicken fillets coated in pesto sauce and baked with tomato rounds and mozzarella cheese.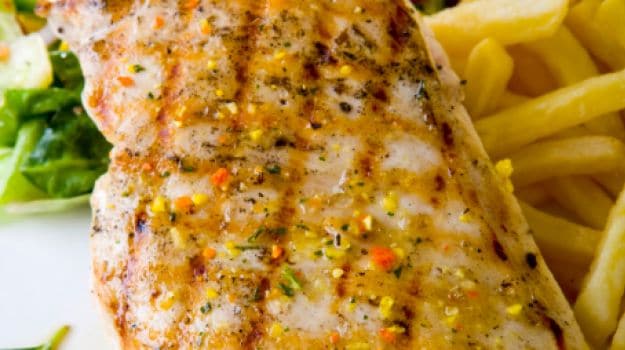 7. Chicken Villeroy
Recipe by Chef Roopa Gulati
Chicken fillets stuffed with a creamy mince and mushroom mixture. Baked and coated in a flavoursome sauce.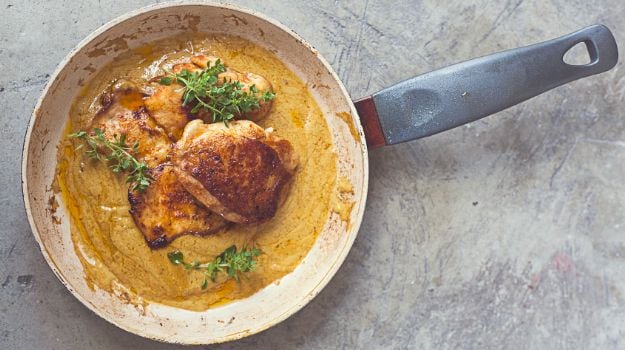 8. Escalope of Chicken
Recipe by Chef Vicky Ratnani
Stuffed with spinach and mozzarella cheese, chicken breast fillets are wrapped in bacon and baked, then served with a cream and sausage sauce. Oh so meaty!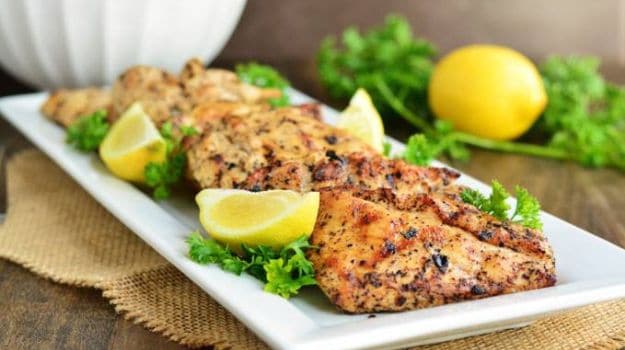 9. Peri Peri Chicken with Mushroom Sauce
Recipe by Chef Divya Burman
Chicken fillets marinated in peri peri sauce, and then pan grilled. Served with a mushroom sauce and caramelized onions to make a wholesome meal.
10. Bharwan Chicken Pasanda
Recipe by Chef Marut Sikka
This one's a winner on the table. Chicken fillets stuffed with a rich khoya-cheese mixture and drizzled with a luscious coconut-cashew sauce. An array of flavours!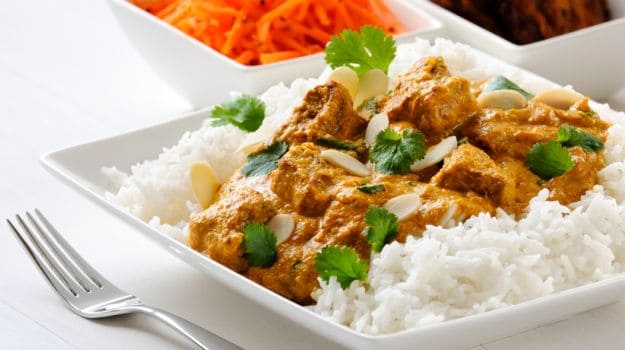 Touted as one of the healthier meats, it is incredible how