International Yoga Day or International Day of Yoga is celebrated every year on 21st June. The United Nations has marked the day to raise awareness about the many benefits of practising Yoga for people all over the world. Apart from physical and mental relaxation, Yoga also helps develop strength, flexibility and resilience. The unique combination of all these factors and benefits makes Yoga a popular practice for people across the globe. This is especially important in times of the pandemic when the mental and physical health of individuals has come under dire stress.
International Yoga Day 2021: Theme
As per the official UN website, the theme for International Yoga Day 2021 is 'Yoga for Well-Being' and how the practice of Yoga can promote the holistic health of every individual. They further elaborate on how the COVID-19 pandemic has caused a huge psychological impact along with the physical health aspects. "The message of Yoga in promoting both the physical and mental well-being of humanity has never been more relevant," read the official note on International Day of Yoga.


(Also Read: 5 Desi Drinks For Your Post Yoga Session)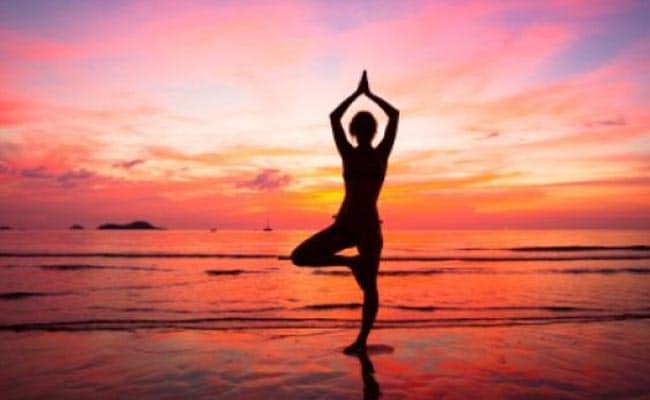 International Yoga Day 2021: History And Significance
The proposal to create an International Yoga Day was first proposed by India at the United Nations. Prime Minister Narendra Modi had said in his address at the opening of the 69th General Assembly, "Yoga is an invaluable gift from our ancient tradition. Yoga embodies unity of mind and body, thought and action ... a holistic approach [that] is valuable to our health and our well-being. Yoga is not just about exercise; it is a way to discover the sense of oneness with yourself, the world and nature."


The draft resolution for International Day of Yoga was endorsed by a record-high 175 member states. On 11th December 2014, the United Nations proclaimed 21st June as International Day of Yoga by a unanimous resolution. The resolution notes "the importance of individuals and populations making healthier choices and following lifestyle patterns that foster good health."


The World Health Organisation has also asked member states to help citizens reduce physical inactivity through Yoga. The WHO has also mentioned Yoga as a means to improve health in its Global Action Plan for physical activity 2018-30.


(Also Read: International Yoga Day: Yoga Asanas And 5 Foods To Cut Belly Fat)
International Yoga Day 2021: Foods To Support Yogic Practice
While practising Yoga, one must note that it is important to eat the right kind of diet. It is best to keep a light diet before the Yoga session, so avoid eating heavy meals prior to your workout. Experts suggest having a small snack an hour prior to the session such as nuts, seeds, berries or dried fruits.


After doing Yoga, it is a good idea to drink plenty of water to replenish the fluids of the body. Do not overeat or stuff yourself up after the Yoga session. Eat healthy and nutritious meals which are light and easy to digest.


Happy International Yoga Day 2021!
About Aditi AhujaAditi loves talking to and meeting like-minded foodies (especially the kind who like veg momos). Plus points if you get her bad jokes and sitcom references, or if you recommend a new place to eat at.