People across the globe are celebrating the International Yoga Day today. The idea of International Day of yoga was first proposed by the Prime Minister of India, Mr. Narendra Modi, in the year 2014 in one of his speeches at the United Nations General Assembly. It was in the year 2015 that the United Nations officially declared 21 June as International yoga day. Yoga is an ancient Indian discipline, a part of which involves breath control, simple meditation, and the adoption of specific bodily postures. From weight loss to stress and joint pain, yoga is said to have a positive effect on you, both physically and mentally. One of the key benefits of yoga is its impact on your belly. You would be surprised to know how just a few postures and breathing techniques could help you get a toned belly.



Ms. J Tara Herron - Director the Imperial Spa says, "the belly is supported by both abdominal and lumbar muscles, so asanas that energise and strengthen these muscle groups are important. You can begin with 'kapalabahti' that focuses on circulating oxygen and prana into the abdominal area. Kapalabathti should be powerfully carried out but not forced, so the right technique is important. This improves circulation of oxygen into the cellular tissue, burns excess fat, and generates muscle tone. Two other helpful asanas are 'dhanurasana,' where the lymphatic system is being drained from the mid-region on the body, helping to detox and break up fatty tissue. This pose also works on your core strength tightening the tummy and back muscles. Equally beneficial is 'kumbakasana,' which tones the abdominal region whilst also building core strength."


Yoga And Weight Loss: Here's How You Would Need To Go About The Asanas

1. Kapalbhati: Sit with your legs folded, place your right palm on your right knee and left palm on your left knee. Now, breathe in slowly and exhale with force so that your stomach gets sucked inside as much as possible. As you exhale, your stomach must go in and push out all the air in your lungs with the motion. Repeat this cycle 15-20 times for beginners and see the effect it can have on your body.

(Also Read: Kapalbhati Pranayam: How to Do It, Steps and Benefits)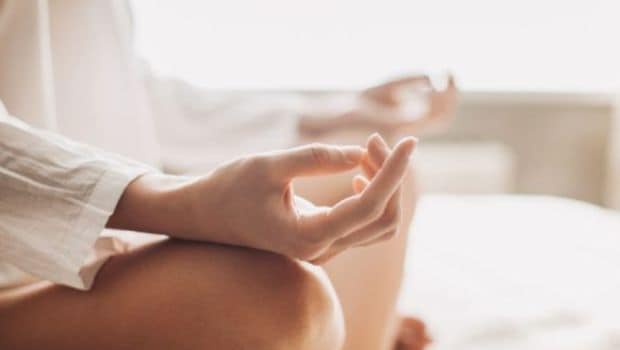 International Yoga Day 2022: K
apalabahti
focuses on circulating oxygen into the abdominal area


2. Dhanurasana: Lie down on your stomach with your feet slightly apart, almost parallel to your hips, and place your arms on the side of your body. Slowly, fold your knees up and hold your ankles with your hands. Breathe in and lift your chest off the ground and pull your legs up and stretch it out. You should feel the stretch on your arms and thighs. Hold the pose for 12-15 seconds, paying attention to your breath as you take long, deep ones. Slowly bring your chest and legs back to the ground, release your hold on the ankles, and relax with your hands on the side. Repeat for a few sets.

(Also Read: How to Do Dhanurasana (Bow Pose): Steps and Benefits)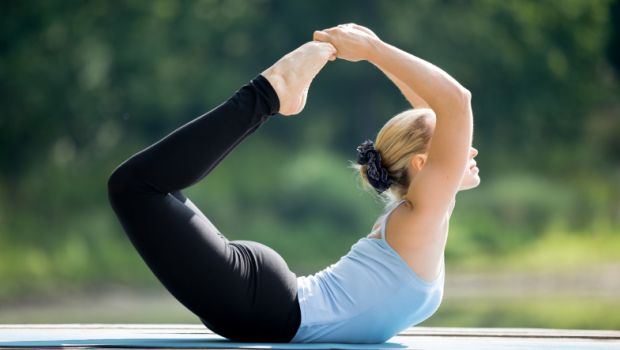 International Yoga Day: Dhanurasana could help you give a flatter tummy


3. Kumbakasana: Lie down on the ground on your stomach and try to balance your body on your palms and the feet. Keep your legs straight and your hands below your shoulders. Now, try to raise your body from the ground, keep your body in a straight line and hold the position for 20 to 30 seconds. Slowly exhale and gently bring your body to a resting position. Repeat this three times.

5 Everyday Foods That Help You Cut Belly Fat
Shedding the extra inches around your belly is a mix of many factors. From healthy diet and physical exercise to self-control and discipline, weight loss is no cakewalk. Choosing and eliminating the right and wrong kinds of foods from your diet is key to sustainable weight loss.

Here are some of the best foods that help in reducing belly fat:

1. Pineapple: Pineapple contains an enzyme called bromelain, which has anti-inflammatory properties. Bromelain helps in metabolising proteins that helps in getting a flatter tummy.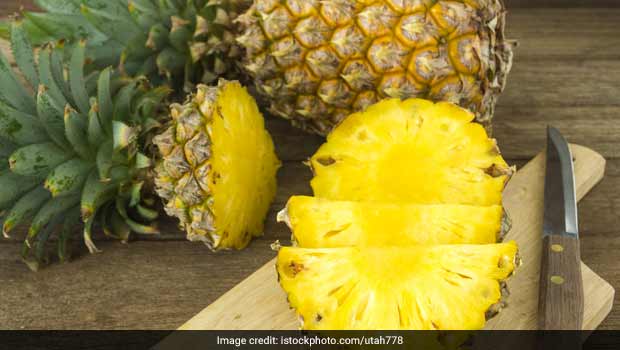 2. Apples: Apples are a storehouse of dietary fibre, flavonoids and beta carotene. All of these help in keeping your belly feel full and prevent overeating. Pectin fibre helps lower the body's absorption of excess dietary fats.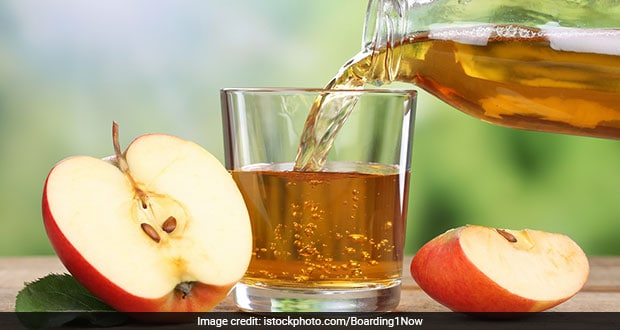 3. Watermelon: Watermelon contains 94 percent water and acts like a diuretic. It helps keeps you feel full for longer and helps in clearing water retention.


4. Avocados: Avocadoes are full of monounsaturated fats, which are heart healthy fats. It is also packed with fibre, which keeps you full for longer and curbs cravings.

5. Green Tea
Profuse with antioxidants, green tea is known to help in boosting up metabolism, thereby aiding weight loss.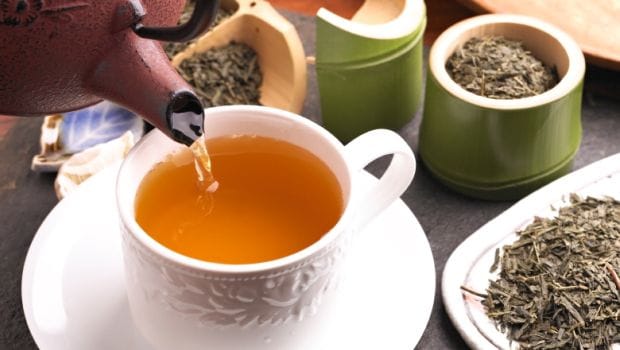 Ms. Herron also tells us about the benefit of 'ashtanga' yoga in weight loss and overall endurance. Practicing ashtanga yoga may help speed up weight loss and also help you detox. Ashtanga yoga also improves flexibility and lengthens the limbs, plus helps build stamina, endurance and focus. You would need the help of an instructor for this particular type of yoga as it requires a repetition of certain asanas and are performed in a certain sequence. But, it is sure to help you immensely in your weight loss journey.

Happy World Yoga Day 2022 everybody!