IPL 2017 is getting exciting with different teams battling it out for the top spot. On Tuesday's match, where Sunrisers Hyderabad played against Delhi Daredevils, David Warner's team put up a great fight but lost to Delhi by 6 wickets. However, a player that stood out was none other than Yuvraj Singh. With numerous laurels to his name, cricketer Yuvraj Singh's banner of success soars high, but not many people are aware of the dedication and the strict fitness regime that goes into making sure that this sportsman continues achieving his goals and making the nation proud. Yuvraj has always been a very athletic child. He started his cricket journey when he was just 11-years old and has not looked back since then. The left-handed batsman with his conviction and a focused attitude has proved to be a very profitable addition to the Indian cricket team.Throughout his cricketing career up until 2011 (post World Cup) Yuvraj Singh had always been a very conscious eater with dedicated gym routines and healthy lifestyle. After 2011 World Cup when India bagged the winner's trophy, Yuvraj became the first player to take five wickets whilst making 50 runs in the same match. He was riding high on his absolutely commendable achievement but later that year he was diagnosed with a cancerous tumour on his left lung which changed his life completely.

He took a break from his cricketing career and moved to Boston for treatment. He underwent chemotherapy and almost lost hope to ever get to play again. But a fighter that he is, he got back up on his feet, ignited with the passion to play again for his country. Yuvraj fought the cancer and emerged victorious. Finally when he got discharged and was allowed training, upon weighing himself he was surprised to find that he had gained 15 kilos to weigh 105 kilos. This was largely a result of his binge eating while he was getting his treatment.Yuvraj's Transformation Diet
He started his route to transformation by identifying all the elements that he needed to incorporate before executing a new diet and a workout regime. His workout initially after the discharge was running strenuously since the tumour had directly affected his stamina. He focused on increasing his agility and building his stamina again, and started running on a regular basis.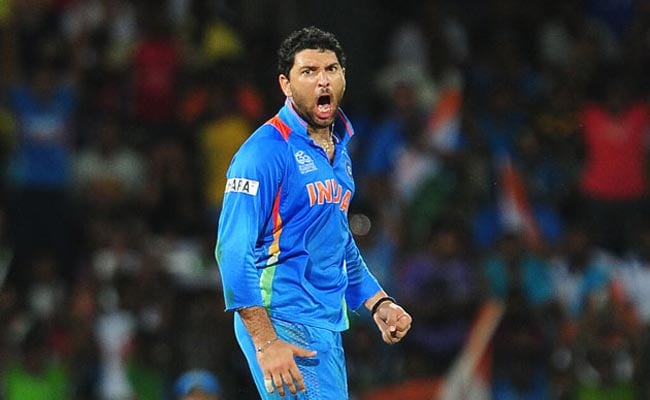 Yuvraj's diet included carbs but emphasised more on proteins, as they help to boost endurance and prevent fatigue, which is needed in a sport like cricket. Today, his daily meals include right portions of cereals, milk, eggs and chicken. Being a Punjabi at heart, Yuvraj Singh has a weakness forkadhi-chawaland paneer, and sometimes indulges in his guilty pleasures.
His Workout Schedule
The cricketer makes sure to hit the gym for a good weight training session. He incorporates a blend of exercises to help him train faster and better, such as bench pulls, bench presses, dumbbell rows / cable rows, dead lifts, lunges, push-ups and pull-ups among others. He never fails to update his fans and followers about his fitness journey and all the progress that he is making, and it is no doubt inspiring for his fans. He is often seen box jumping, lifting weights and pulling very heavy weighted cables in his social media posts. He has shredded almost all the excess weight that he had gained during his treatment and now looks fit and strong.


It is indeed a great pleasure to see Yuvraj's determination and a will for change. We are sure that he has inspired many fans, steering them on a route to change as well.
You go Yuviee!