While there's so much being said about red
meat
being unhealthy and the abundant use of antibiotics in chicken, more and more people seem to be turning to seafood -
fish
being most consumed. But here's some bad news that will compel you to think about the food choices you make. According to a new study, eating fish rich in mercury may increase the likelihood of developing amyotrophic lateral sclerosis (ALS). ALS, also referred to as Lou Gehrig's
disease
, is a progressive neurodegenerative disease that affects the nerve cells in the brain which takes away their ability to interact with the body's muscles.Many fish such are marlin, tuna, shark, swordfish and king mackerel concentrate high levels of mercury in their body.
Mercury
being a heavy metal is known to be high in its toxic content which causes damage to brain, heart, kidney, lung and immune system. Mercury is highly found in swordfish and shark whereas its content in other fish like salmon and sardines is generally low.In order to find a link between ALS and the consumption of mercury rich fish, the team conducted a survey of 518 people, 294 of whom had ALS and 224 of whom did not. Researchers measured the levels of mercury found in toenail samples of participants with ALS. The results were presented at the
American
Academy of Neurology's 69th Annual Meeting in Boston and it was revealed that 61 per cent people had a 25 per cent estimated annual mercury intake. These were at double the risk for ALS compared to those with lower levels.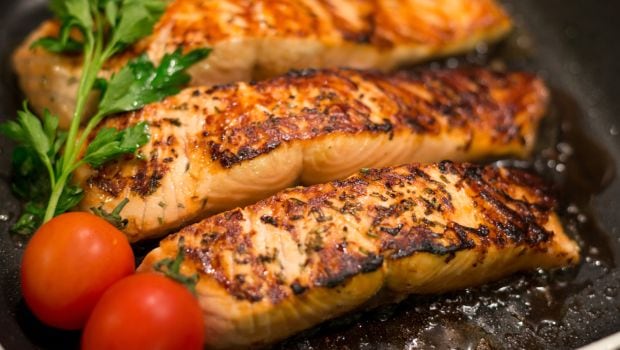 However, the study does not deter people from fish consumption. It does point out that eating fish and other seafood has many health benefits like being rich in the essential
Omega-3 fatty acids
. The study only warns seafood lovers to keep a check on the
consumption
of fish naturally high in mercury and be very carefully while buying fresh produce making sure it is not contaminated. "For most people, eating fish is part of a healthy diet. But questions remain about the possible impact of mercury in fish," said Elijah Stommel from Dartmouth College in New Hampshire, US.
With inputs from IANS