Japan Orders Chicken Cull on Third Bird Flu Outbreak in Less Than a Week
Thomson Reuters | Updated: December 01, 2016 14:04 IST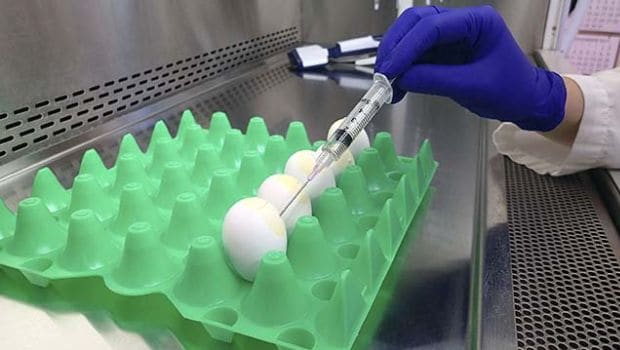 Japan has started culling another 230,000 chickens after the discovery of a highly contagious form of bird flu on a farm in the north of the country, the local government said.

The latest bird flu outbreak in Joetsu City in Niigata prefecture marks the second instance in the prefecture and the third in Japan in less than a week.

Authorities have been culling more than 300,000 chickens and ducks this week after the discovery of the first H5 bird flu in nearly two years.
That comes as South Korea said on Tuesday it would cull 3 percent of its total poultry population to curb an outbreak of the H5N6 variety of bird flu that has hit a number of farms across the nation.


(This story has not been edited by NDTV staff and is auto-generated from a syndicated feed.)