If you have been recently diagnosed with diabetes, then you know that it is the time when you have to make some significant changes in your lifestyle, which include maintaining a healthy weight, morning walks, yoga sessions, and paying close attention to your diet and caloric intake. It becomes imperative to keep your blood glucose level in control, and monitor your blood sugar and medicines regularly. This would also mean that you have to lay off most of your favourite foods, especially desserts and oil-laden foods (read: parantha, kebabs and puris). However, did you know that your beloved rajma can help manage your diabetes? Yes, this is for real! Eating kidney beans can keep your blood sugar levels in check. Rajma, or kidney beans, are a winning combination of high-quality carbohydrates, lean protein and soluble fibre, which helps stabilise blood sugar levels and keeps hunger in check.


Here's How Rajma May Help Manage Your Diabetes
It Comes With Good Quality Carbohydrates
Rajma, or kidney beans, come with a significant amount of carbohydrates in the form of starch (61.29 grams per 100 grams, as per USDA). Starch is made up of long chains of glucose, called amylose and amylopectin. Kidney beans have a high proportion of amylose, which is not as digestible as amylopectin (also known as slow carbs). Starch in kidney beans takes longer to digest and causes lower rise in blood sugar than other types of starch, making kidney beans particularly beneficial for people with diabetes. The glycaemic index of kidney beans is in the low range, which has minimal effects on our blood glucose.


(Also Read: Kidney Bean Benefits: 6 Incredible Reasons To Add Them To Your Diet Today)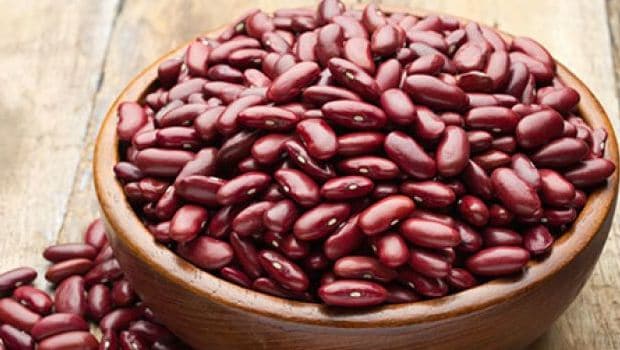 Kidney beans are power-packed with dietary fibre, with 15.2 grams in a 100-gram serving as per the USDA. We all know that dietary fibre plays an important part in our diet, especially for diabetics. It lowers our blood cholesterol level by binding the fat in the intestines, leading to its excretion in stool. According to the book, 'Healing Foods', by DK Publishing, "Kidney beans contain both soluble and insoluble fibre. Soluble fibre can help lower "unhealthy" (LDL) cholesterol; whereas, insoluble fibre helps promote good digestive health and bowel regularity."


Contains Lean Protein


Kidney beans are nearly a fat-free source of dietary protein, with approximately 15 g per 1-cup serving. Other protein-rich foods, such as red meat, whole-milk dairy products and eggs, contain cholesterol and saturated fat, which are bad for your heart. Substituting animal-derived protein with kidney beans in some of your meals could be a heart-healthy choice.


(Also Read: Here's Why You Should Add More Beans To Your Diet)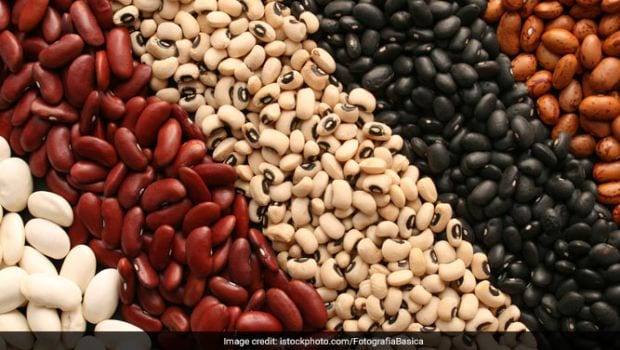 Rich In Potassium


Kidney beans contain a substantial amount of potassium, offering 1359 mg per 100 grams serving, as per the USDA. Our body uses the mineral potassium for many functions. Insufficient dietary potassium may increase the risk of high blood pressure, which can be dangerous for diabetics. Therefore, it's important to include kidney beans to keep blood pressure under control.


Kidney beans are a good source of several vitamins and minerals, including molybdenum, folate, iron, copper, manganese, potassium, vitamin K1 and phosphorus. Other than being nutritious and fat-free, kidney beans are quite versatile as well. Just toss them in your salads, soups or pair them with whole-grain rice.
About Shubham BhatnagarYou can often find Shubham at a small authentic Chinese or Italian restaurant sampling exotic foods and sipping a glass of wine, but he will wolf down a plate of piping hot samosas with equal gusto. However, his love for homemade food trumps all.