With an aim to eat healthy, we often include or exclude many foods from our diet, which may lead us to eliminate some important nutrients from our diet as well. This half knowledge may do more harm than good to your body. In order to avoid this, we should think of foods as 'packages of nutrients' with varying amounts of the three calorie-containing nutrients: carbohydrate, protein and fat. However, there have been many debates around the topic if carbs are good for us or not? Some say that eating carbohydrates can make you fat, whereas some say that they are very useful for our body and accelerate weight loss process. The truth is that carbs are good for us, it's the choice that we make could be wrong. People often misunderstand nutritionists' cue of cutting down on carbohydrates for weight loss. You need to know that not all carbohydrates are the same and it is the type, quality and quantity of carbohydrates in our diet that plays a crucial role. If you have been advised to cut down on your carbs, it means that you need to avoid the carbs you acquire from eating sugars. There are three types of carbohydrates found in food: sugar, starch and fibre.
More healthy sources of carbohydrates are fruits, vegetables, legumes, whole grains and low- or no-fat dairy foods.
Less healthy sources of carbohydrates are refined grains, sugary drinks and sweets.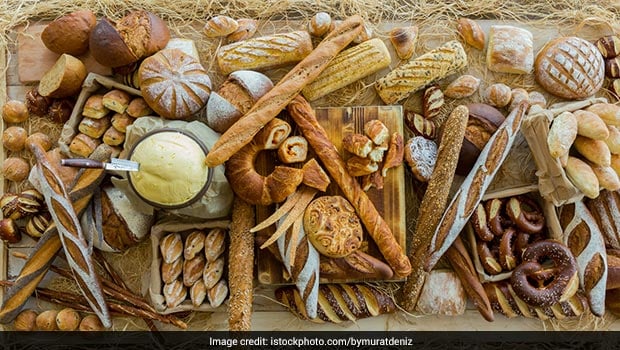 According to celebrity nutritionist Pooja Makhija, "Carbs don't make you fat, but wrong choices can. Carbs are known to give you energy through the day. They are also important for the metabolism of fats. If you want to fight fat, you need carbs to burn them. Complex carbs from foods like whole grains, brown rice and lentils should make up at least 60% your daily meals. If you're not eating enough carbs, you will not be able to sustain the weight loss and eat more to make up for the lack of calories." Carbohydrates become the body's primary energy source- glucose, once it's digested. In addition to energy, healthy sources of carbohydrates offer myriad vitamins and minerals.

Health Practitioner and Macrobiotic Nutritionist, Shilpa Arora says, "Most of our healthy carbs should have low glycaemic index, which means that they should not rapidly spike your blood sugar levels and provide slow release of energy. The reason why carbs have a bad reputation is because we consume more refined carbohydrates that cause sudden spikes in blood sugar levels and can lead to a host of health problems like type-2 diabetes, irritability, sugar cravings, lethargy, poor mental focus and fatigue."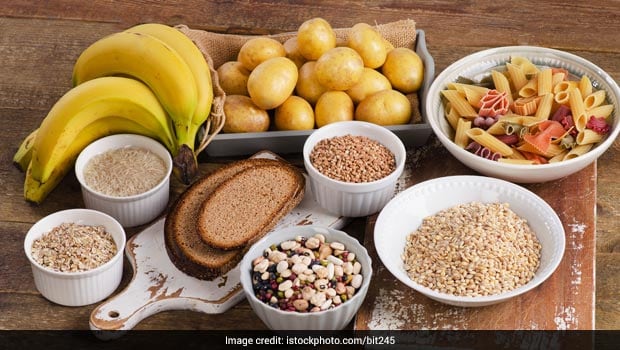 All the fruits and vegetables, in their natural form, comprise mainly carbohydrates with a bit of protein and nearly no fat. Legumes and fat-free milk mainly contain carbohydrates and some protein. Similarly, whole grains (not the refined ones like maida, sooji or bakery bread) are a source of good carbohydrates. Shilpa Arora adds, "Whole grains are loaded with carbohydrates; for example, brown rice, bulgar and oats are super rich sources of carbs, amaranth is a great source of essential amino acids, and wheat germ is loaded with vitamin-E." Some of the examples of whole grains include barley, sorghum, whole wheat, quinoa, oatmeal, millet, brown rice, whole rye, buckwheat, et al.

Here Are Five Grains That You Can Enjoy In Your Everyday Rotis:

Pearl Millet


Many dieticians and health experts around the world agree that pearl millets can be easily substituted with rice and wheat, mainly because of their nutritional values and low glycaemic index, which makes them more suitable for diabetics and the ones who are watching their weight. Nutritionists give it a nod for its high-fibre content. Pearl millets are an excellent source of iron and fibre, which gives us one more reason to add it to our rotis.


(Also Read: How to Use Bajra to Make More Than Rotis)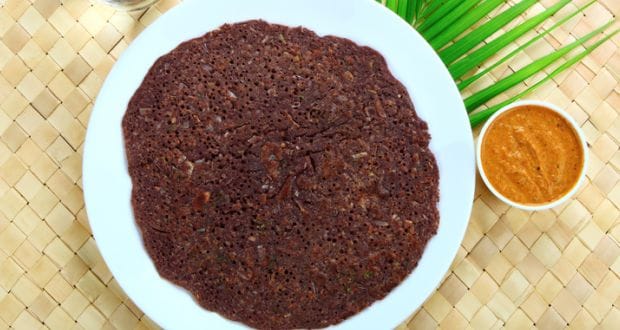 Oats


According to the United States Department of Agriculture (USDA), a half-cup of cooked oatmeal in the morning counts as the equivalent of one-ounce serving of whole grains. Oats are known to stabilise blood sugar level and help manage weight; hence, one should consume oats regularly. The high-fibre and complex carbohydrates slow down the conversion of this superfood to simple sugars. And that's not it, beta-glucan delays the fall in blood sugar levels before meals and slows the rise after a meal. You can simply use them to make idlis or mix it in your roti (whole wheat dough).


(Also Read: How to Eat Oats for Breakfast, Lunch and Dinner)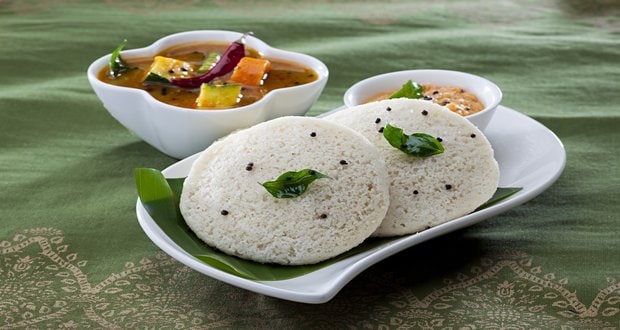 Ragi


Ragi, or finger millet, is one of the better known millets in India. You will see it in south India, particularly Karnataka, where it is used to create a number of dishes. The coating of the grain's seed is abundantly rich in polyphenols and dietary fibres as compared to rice, maize or wheat. The low glycaemic index lessens food cravings and maintains the digestive pace, subsequently, keeping the blood sugar in control. According to Bangalore-based Nutritionist, Dr. Anju Sood, "It is best to add it to your morning meal or have it for lunch in order to keep your system on track the whole day." Ragi muddes are flour balls made from ragi and cooked by boiling in water. You can pair them with sambhar or spicy mutton curry. Better still, you can add them in your rotis to have a healthy meal.


(Also Read: How to Use Ragi Flour Like Never Before)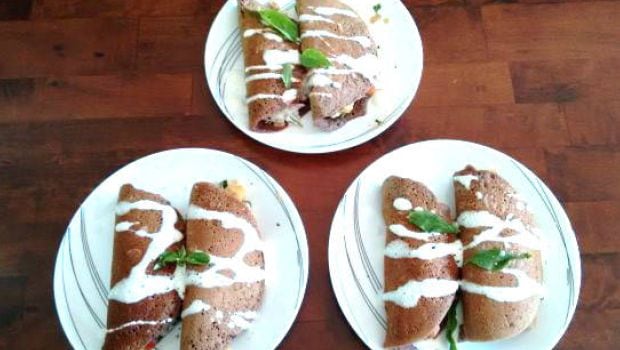 Buckwheat


By choosing buckwheat flour instead of regular white flour, you can give a boost to your soluble fibre content, which is considered as an important part of a healthy diabetes diet. The soluble fibre in buckwheat helps regulate blood glucose levels. Another feature that makes buckwheat a superfood is its low glycaemic index (GI). You can make interesting dishes from buckwheat; better still, make healthy rotis from buckwheat flour.


(Also Read: How to Use Buckwheat Flour To Create Stellar Dishes)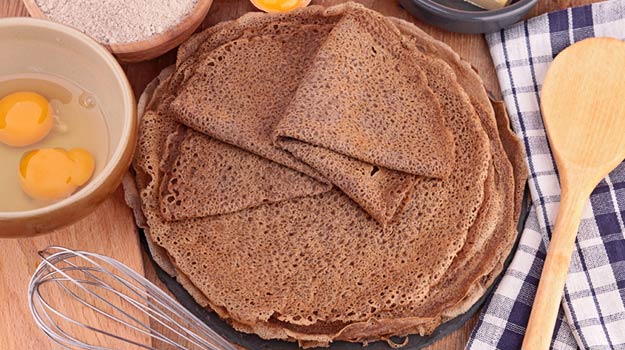 Corn


Corn contains complex carbohydrate, which gets digested at a slower pace; meaning it provides energy for a longer duration of time. According to Bangalore-based Dietitian and Wellness Consultant, Dr. Sheela Krishnaswamy, "Corn is rich in carbs; it's a great source of energy. High in nutrients, corn is extremely rich in vitamin B1, vitamin B5 and vitamin C, which helps in fighting diseases and generating new cells. High in fibre, corn also helps in lowering cholesterol levels in the body by reducing the levels of blood sugar in diabetics too. You can prepare rotis out of corn flour. Makki ki roti, anyone?


(Also Read: Makki ka Paratha Aloowala Recipe)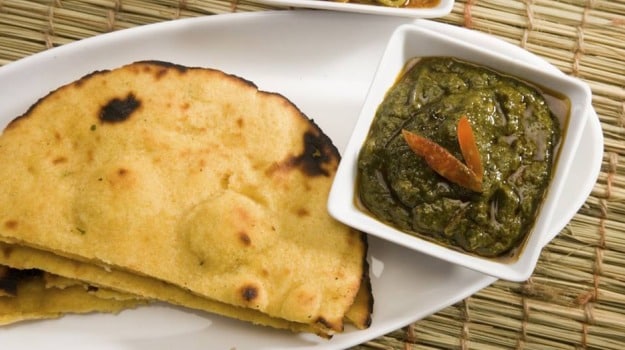 In conclusion, yes, you can eat carbohydrate-containing foods at every meal, but as with all foods, practice portion control. Adding more whole grains to your meals will ensure more of good carbs, meaning healthy body, free from ailments. But, make sure you cut down on refined grains to experience effective results.