World Diabetes Day- Decadent chocolate puddings, scrumptious parfaits, luscious cheesecakes topped off with fruit. If you've been diagnosed with diabetes, you have to bid farewell to all things sweet, right? Wrong. "If people are too restrictive and don't allow themselves to indulge every now and then, they can get frustrated and go on binges,'' says Dr. A. K. Jhingan, a diabetologist from Primus Hospital and Chairman of Delhi Diabetes Research Center. World Diabetes Day is celebrated on 14th Novemeber every year to raise awareness around the condition. A healthy diabetic diet is all about balance. So yes, diabetics should try to cut down on foods and drinks high on sugar as a general rule, but you shouldn't embark on a sad new diet, dull and devoid of pleasures. He adds, "follow the routine of eating small and frequent meals to keep your blood sugar levels in control". So all you have to do is limit your portions and choose wisely.

Who says you can't have chocolate when you're watching what you eat? You can still get cozy with hot chocolate and a sprinkle of cinnamon on top or a parfait with whipped cream as long as you skip the sugar. You would assume even a heavenly phirni is too sinful to appear on a diabetes-friendly menu, but things aren't always as they seem. And if you're a fruit lover, you're in luck - it's the easiest and healthiest way to dress up a dessert due to its natural sweetness and fiber content. When adding fruit to your meal plan, choose fruits lower in natural sugars, such as berries, melon, and apples.

For times when your taste buds scream for something a little more fun and flavourful than a basic banana or apple, we've got you our top dietitian-approved ideas. For a power-packed diabetes snack, you can always opt for a mix of nuts and dried fruits such as almonds with raisins or goji berries since almonds limit the blood sugar spike and also help you keep full. You can snack on whole-grain crackers as well with grapes and cottage cheese as it adds protein to stabilize blood sugar and curbs hunger pangs. Fresh veggies rich in minerals and vitamins such as carrots, celery or broccoli pair perfectly with a fresh yoghurt dip, or else you can opt for hummus with cucumber, peppers, broccoli and carrots. Hummus may be calorie-dense, but it also offers fiber and nutrients.

Hummus may be calorie-dense, but it also offers fiber and nutrients.
Our best diabetic recipes include simple substitutions to cut the fat, calories, and sugar - and yet taste nothing short of spectacular. As long as moderation is taken into account, you should consider making these diabetes-friendly recipes the next time your sweet tooth beckons. The festive treats will be a hit at any party and munchies a part of your day-to-day routine.
Here are a few recipes with a low glycemic index as recommended by

Dr. Rupali Dutta, Chief Clinical Nutritionist at Fortis-Escorts Hospital for diabetics.
Simple and speedy, this butter chicken recipe is brimming with flavours and shockingly sans the butter. Relish the popular butter chicken without even consuming butter! Cook this for a dinner party paired with a parantha, naan or rice and keep your guests guessing. Take a spoonful and you or your guests won't even be able to tell the difference!
A super easy butter chicken recipe sans any butter!
Made with a small stalk of lemongrass, a stick of cinnamon and freshly ground nutmeg, this sugar free rice pudding is our new favourite dessert. Serve with a pineapple ginger compote flavoured with lemon zest.
A delectable sugar-free rice pudding for all the diabetics with a sweet tooth and for those who wants to cut down on the calories!
When your stomach starts to rumble, you need a snack that can curb your hunger without blowing your blood sugar. And did you know: 1 large stalk of celery only has 10 calories? It sure is a good addition to soup, pairs perfectly with other greens, high on nutrients and low on calories.
Marinated in pepper and turmeric, enjoy the best of this spicy Andhra-style chicken recipe created specially for the calorie conscious and diabetics. Garnished with whole red chillies, low fat pepper chicken dry is a spicy recipe that will best be served as a side dish on a party menu and loved by all.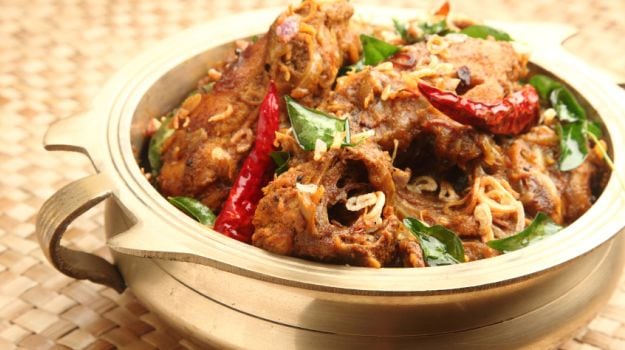 A chicken recipe, specially curated for the calorie conscious! Image credits: iStock
A classic creamy sweet pudding made with rice, milk, almonds, cardamom and a layer of pistas. Flavoured with rose essence and minus the sugar, this recipe is just the right kick when you're craving something sweet.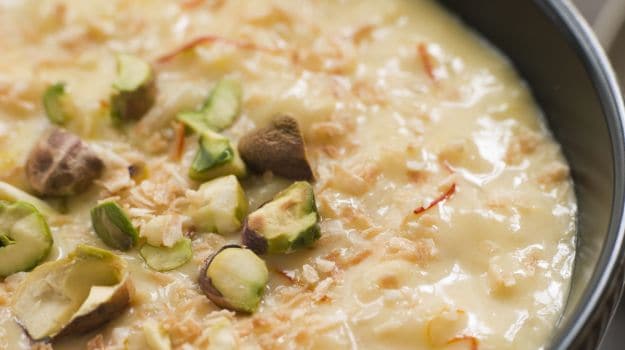 A simple rice pudding with two layers - a pista layer and one flavored with rose essence. Indulgent! Image credits: iStock
Low on fat and oh so delectable, we promise you won't be disappointed. Once you try this old world classic - French onion soup recipe, you'll never try another.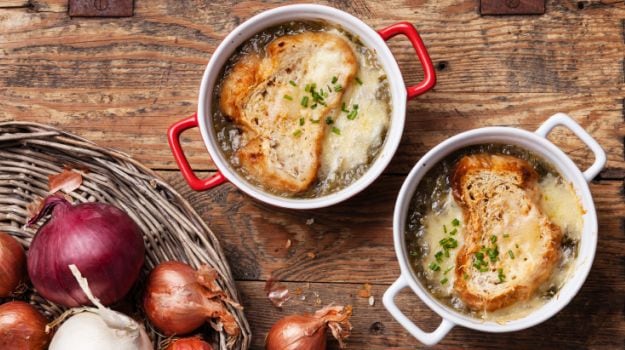 The classic french soup but this time, it is low fat! All the more reason to savour more. Image credits: iStock
Coconut-y and yummy, this fish curry tastes surprisingly delicious minus the oil. A fish curry made with coconut, tamarind, mild spices and absolutely no oil. Just the perfect dish for those who keeping a tab on their diet.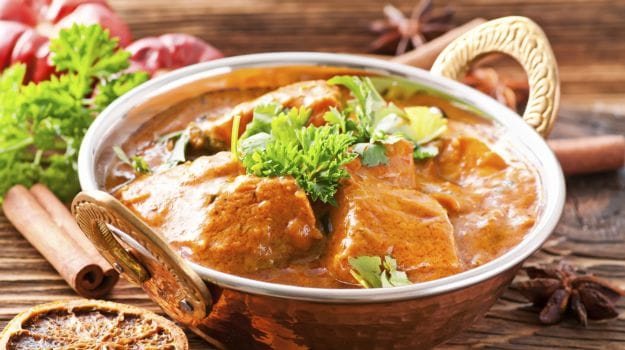 The perfect dinner recipe without indulging in too much oil. Delicious, healthy and nutritious, need we say more? Image credits: iStock

If you love wraps - and who doesn't - you will certainly enjoy this wholesome option. Stuffed with pan fried chicken, tomatoes, onions and chillies - you will love this low fat chicken shawarma. Spruce it up with a yogurt-based sauce, and voila! It's a winner of a dish.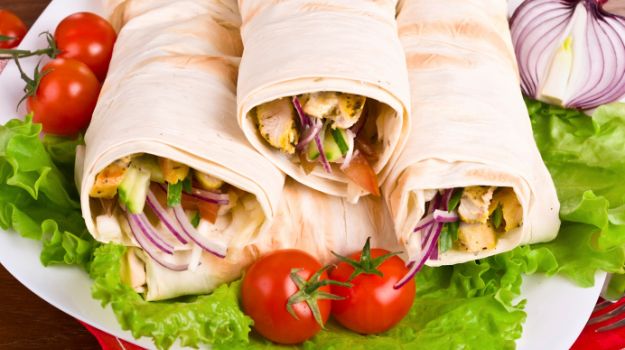 A delicious recipe from the Middle-Eastern land, this low-fat chicken shawarma is the winner of hearts! Image credits: iStock

Healthy with a whole lot of flavour! Whip up this quick and easy sugar-free granola packed with sesame seeds, sunflower seeds, oats just minus the honey. Spruce it up with the goodness of almonds, fresh fruits and yogurt.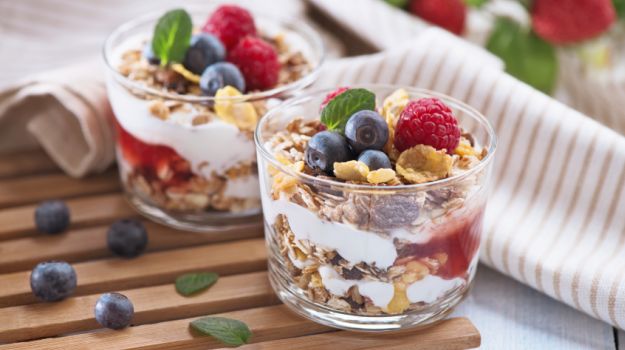 Powerhouse of nutrients, Sugar Free Granola is the ultimate mid-day meal that will keep you energized all day long. Image credits: iStock

Made with yoghurt, garam masala and slit green chillies, this Indian chicken curry is high on proteins, low on carbs and definitely diabetic-friendly.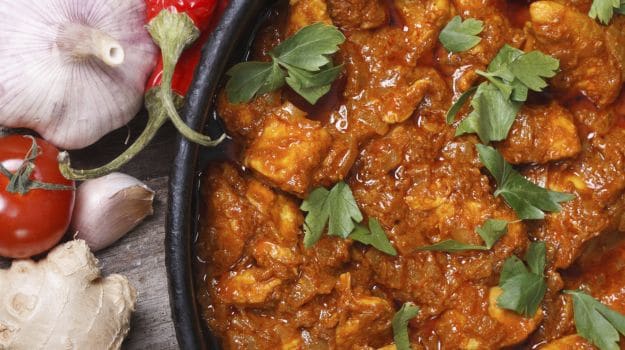 A chicken curry that is nothing short of delicious and when it is low fat, do you even have to think anything else to cook for dinner? Image credits: iStock
A delicious festive treat, Faldhari badaam ki barfi has dehydrated fruits and nuts like almonds, pistachios and figs mixed with mawa to make this sugar-free mithai. You can serve this on festive occasions like Diwali and relish without worrying about health.
Make and serve these delightful sugar-free faldhari barfis this festive season for the goodness of nuts. Image credits: iStock


This Gujarat-special phaliyan recipe is a must-try. Beans are tossed with tangy tamarind, some sweet jaggery and spicy coconut mixture. It spells pure indulgence.

Try these drool-worthy Diabetic-friendly recipes at home and share your experience with us in the comments section below.