Since decades, clay pots have been an inevitable part of the Indian culinary world; from cooking traditional chicken and mutton curries and
biryanis
to using them as crockery. One of the most popularly used crockery across the country is a
kulhad
or
kulhar
, also known as
shikora
. This clay cup has been traditionally used as a cup for various delicacies like
Malaiyyo or Nimish
,
Masala Chai
,
Mishti Doi (curd)
, hot
Malai Doodh
with
mawa
or
kulfi
. It is known to give an earthy essence, flavour and fragrance to the respective delicacy. These clay cups are mostly seen during winters when most
chaiwallahs
serve hot tea in them.
Clay pots are generally considered a better option than plastic cups or glass containers for various reasons. Kulhads are terracotta cups popularly used across the Subcontinent and Pakistan. It should ideally be unglazed and shouldn't have colours on it.(Also read: Should You Cook in Earthern Pots? Get Back to Basics)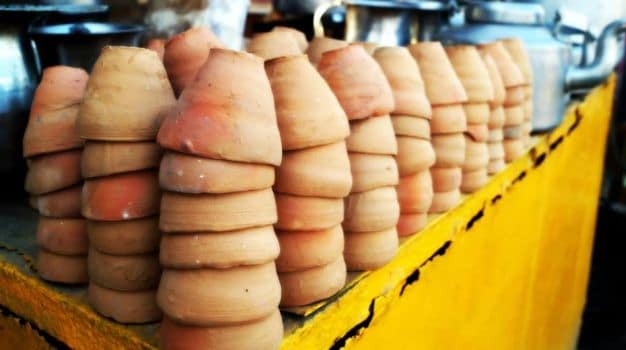 Clay pots are generally considered a better option than plastic cups or glass containers
Let us list out some reasons that make kulhads a better option than plastic or glass cups and containers:
Kulhads are biodegradable, hence can be thrown or broken, it won't be hazardous like plastic.
They are cheaper than plastic or glass containers
They provide an earthy aroma to the beverage, which no other material can provide
They cannot be re-used, so you don't have to worry about the germs and bacteria lingering around.
These kulhads are inherently hygienic, considering they are made by firing kiln, a type of oven having a certain temperature that is used to harden or dry clay objects. Basically, the kulhads are processed under high temperature ensuring a sterile cup.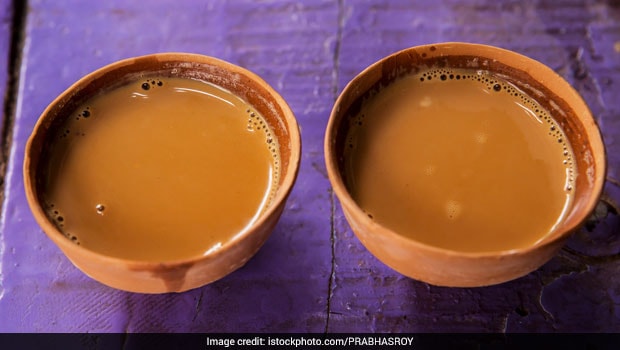 Clay pots have been an inevitable part of the Indian culinary world
Why You Need to Be Careful
While kulhad makes for an amazing cup or container for us, but there are certain things you should be careful of-
Nowadays, kulhad making has given way to polystyrene and coated paper cups as these are cheaper and lighter to carry. The material used may be hazardous to your health. Hence, it is beneficial to buy kulhads from trusted places.
Most of the chai wallahs and other vendors sell beverages and desserts in kulhads. In order to save a few bucks, some re-use the kulhads by washing them and making them look new. Once you are done using the kulhad, ensure you break them into pieces so no-one can use it again.
So if you are drinking your kulhad-wali-chai in any nook or corner of your city, just ensure that you are not drinking in a synthetic cup.