During the British Raj in India, many food innovations were created that melded the food traditions of both British and Indian cultures. Jalfrezi was one of those creations that Indians accepted with open arms and passed it down generations. It is believed that the idea of jalfrezi was floated by British housewives who came up with a great trick to use leftover meats and vegetables and use it for the next meal by mixing them up with onions, chillies and Indian spices. 'Jalfrezi' is said to be born from a Bengali term 'jhal porhez', where 'jhal' refers to anything spicy and 'porhezi' refers to anything that can be eaten.


What Does Jalfrezi Mean?


Although jalfrezi made with meats was more common in British households, Indians found their love in veg jalfrezi made with a melange of vegetables. One thing remained common though - the burst of spices!
Jalfrezi simply means mixing up a variety of vegetables with onions, chillies, spices and even tomatoes, if you like for that extra bang of tanginess. If you cut up veggies for dishes like mixed veg sabzi, soup, noodles, pulao etc., and are left with extra veggies which were never used, this recipe of vegetable jalfrezi is a must-try. In fact, this dish tastes so good that you'll eventually start making it especially without waiting for leftover veggies.


(Also Read: How To Make Paneer Jalfrezi For A Lip-Smacking Treat)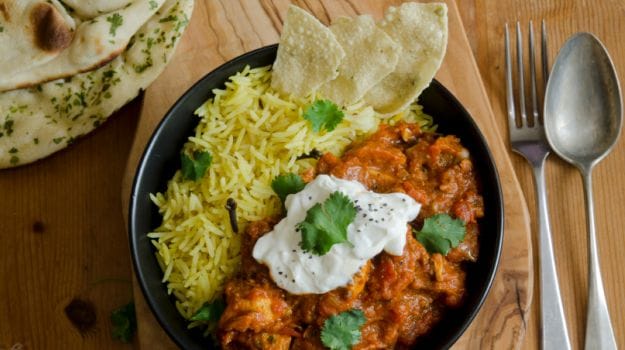 How To Make Vegetable Jalfrezi I Veg Jalfrezi Recipe
Use a mix of any vegetables of your choice; you can pick just 2-3 veggies or more, as per your taste preference.


Click here to see the complete recipe of vegetable jalfrezi.


This recipe adds extra elements to make an exceptional jalfrezi that you can even serve to your guests for a unique meal. Here vegetables are tossed with onions, tomato puree, chopped tomatoes, ginger, garlic and green chillies and sauteed well. Spices like garam masala powder, red chilli powder and cumin seeds add more flavours to this already-flavourful dish.


Do try this easy yet exquisite Indian veg recipe and let us know how you liked it in the comments section below.