Thomson Reuters | Updated: January 10, 2017 13:31 IST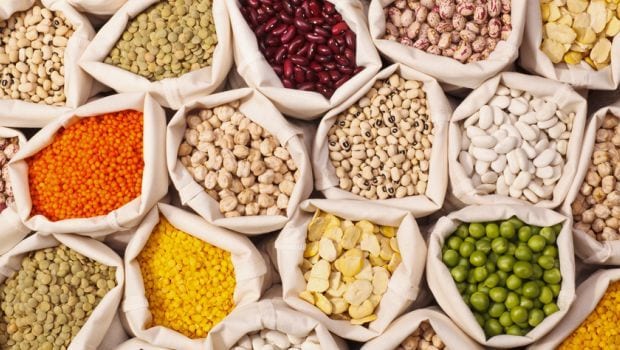 pulses by 60 percent in the next three years to help Prime Minister Narendra Modi achieve his goal of making the country self-sufficient in the staple, the state's chief minister said.

India, the world's biggest consumer of pulses, faces an acute shortage of the protein-rich food, forcing the country to fork out about $2.65 billion a year to import the scarce commodity from Canada, Austria, and Ethiopia among others.

"Prime Minister Narendra Modi has asked me to help achieve his objective of making India self-reliant in pulses by raising production in Madhya Pradesh," Chief Minister Shivraj Singh Chouhan told Reuters in an interview.

Madhya Pradesh, a top producer of pulses, could raise its output of crops such as chickpeas, pigeon peas and black gram to 8 or 8.5 million tonnes in the next three years from about 5 million tonnes now, Chouhan said.

Stung by spiralling prices for pulses, New Delhi last year signed a long-term deal with Mozambique to import the commodities and has also been looking to import pulses from Myanmar.
Pulses, mostly consumed in curries, are the primary source for protein, especially for the poor. Any spike in pulses prices stokes anger against the government.

"We have started encouraging farmers to grow more pulses by giving them a lot of help and support and expect the trend to continue until we obviate our import requirements," Chouhan, who flew to New Delhi from the state capital Bhopal, said.

In the 2015/16 fiscal year, India imported a record 5.8 million tonnes of pulses after domestic prices more than doubled. Pulses production totalled 16.47 million tonnes, lower than annual demand of 22 million tonnes, which is steadily rising due to robust economic growth. Modi aims to make India self-reliant in pulses by 2020.

"The target of the state government is definitely plausible. But it depends a lot on the amount of rainfall the state is going to receive over the next few years," said Pukaraj Chopra, a leading trader of pulses.

Under Chouhan's watch, wheat output in Madhya Pradesh raced ahead of Punjab and Haryana, India's traditional grain basket.

"Wheat production has reached the optimum level, so we're not that keen to raise it further. Other than pulses, we also aim to raise basmati rice production by doubling the area under the crop," he said.

Currently Madhya Pradesh produces about 500,000 tonnes of basmati rice. India and Pakistan exclusively grow the premium long-grain, aromatic basmati, largely in the foothills of the Himalayas.

New wells and a focus on micro-irrigation have helped raise farm output in Madhya Pradesh, Chouhan said. Madhya Pradesh has clocked an annual 18 percent farm growth against a rather modest 4 percent at the national level.

(This story has not been edited by NDTV staff and is auto-generated from a syndicated feed.)


Madhya Pradesh aims to raise production of