India to Keep Wheat Import Tax at 10 Percent
Thomson Reuters | Updated: November 04, 2016 15:22 IST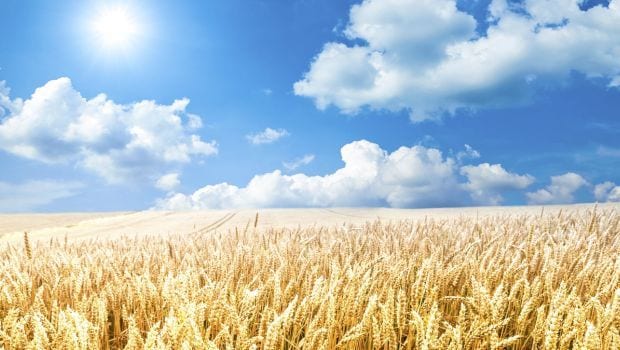 India will keep its wheat import tax unchanged at 10 percent and state-run traders will not import the grain for now, as the private trade is expected to buy up to 3 million tonnes this year, the highest in a decade, a senior government source said.

India, the world's second-biggest wheat producer, lowered the import tax on the grain to 10 percent from 25 percent in September, helping private traders such as Cargill, Louis Dreyfus and Glencore to import large quantities to combat a looming shortage.

Private traders have already imported about 1.2 million tonnes of wheat so far this year, mainly from Australia.

"There's a steady flow of imports by the private trade," said the source, who is directly involved in decision making. "We've cut the import tax by 15 percentage points only in September, so there's no plan to either reduce the duty further on import on government's behalf."

"Because of the reduction in the import tax, we believe that private traders will import about 3 million tonnes this year," the source said referring to the fiscal year to March 2017.
Despite buoyant output estimates, traders believe production in the last two years has fallen well below the peak of 2014 and 2015, reducing stocks to the lowest level in nearly a decade and pushing domestic prices close to record highs.

Higher imports by India, also the world's second-biggest consumer, could prop up global wheat prices, which were little changed at $4.17-3/4 a bushel on Thursday, having closed up 0.85 percent on Wednesday.

Reuters analyst Wang Tao said the Chicago Board Of Trade December wheat looked neutral within a narrow range of $4.14-1/2 to $4.19-1/2 per bushel.

India rarely enters the global market beyond buying a few hundred thousand tonnes annually.
The last time it bought more was in 2006 and 2007, when surprise purchases of close to 7 million tonnes, combined with production problems elsewhere, helped fuel a near 50 percent rally in global prices.

India's farm ministry in August pegged 2016 wheat output at 93.50 million tonnes, up from 86.53 million tonnes a year ago, but most traders see substantially lower production.

India would sell an extra 1 million tonnes of wheat to local flour millers and biscuit makers in this fiscal year, Food Minister Ram Vilas Paswan said.

Of the 3.4 million tonnes of wheat the government has offered to private millers and biscuit makers for this fiscal year ending next March, 2.9 million tonnes have been lifted.




(Except for the headline, this story has not been edited by NDTV staff and is published from a syndicated feed.)