From whatever little I know, (and I know very little), Jainism is one of the most beautiful, and most difficult faiths to adhere strictly to. It is almost the exact opposite of Zoroastrianism, my religion, the religion of the Parsis, with its almost complete abnegation of fasts, privation, and restriction. At the heart of Jainism lies one of its core principles - that of
ahimsa
, or non violence, and that of non-attachment. To become a Jain monk is to renounce worldly pleasures and attachments. And while no religion advocates violence, the Jain worldview broadens the idea to include non violence against every living being, engulfing not just animal and plant life, but earth, water, air and fire, in its folds. This includes even the tiniest germ, floating through the air or clinging to the roots of a tree, which is seen as a living soul.
The Jain Dietary Guidelines
It naturally follows then that strict followers of the religion have a thick list of dos and donts. The most obvious ones include all kinds of meat, avian life (including eggs), and seafood. Root vegetables, and anything that grows below the ground (including onion, garlic, potatoes, carrots) is also verboten, since in the process of digging them up, insects living underground may be harmed. Fermented foods using live yeast or rennet is not allowed. Alcohol is shunned because fermentation is involved, and because it may cloud one's judgement, leading to violence. Eating after dark is frowned upon. And in a heartening, rallying cry to those protesting the excesses of the industrial dairy industry, some Jains will only accept milk and other dairy products if they know that the cows and buffaloes are being well treated. Chitrita Banerji, writing in Eating India: Exploring the Food and Culture of the Land of Spices, talks a bit more in detail about the community's dietary practices. "They also avoid multi-seeded fruits and vegetables, such as figs and eggplants. The promise of life inherent in such produce is too important to be sacrificed to the lust of the palate," she writes. "Honey is forbidden food, since removing it from the comb would involve the death of bees. Even betel leaves, the pan-Indian after dinner chaser, are out of bounds, since they are always smeared with a lime paste to which ground up shells are often added. As for the thin silver foil that is used as a decorative coating for cardamom seeds or sweets, Jains won't touch it, since the metal has to be beaten to papery thinness between layers of soft leather, or worse, the intestines of cows."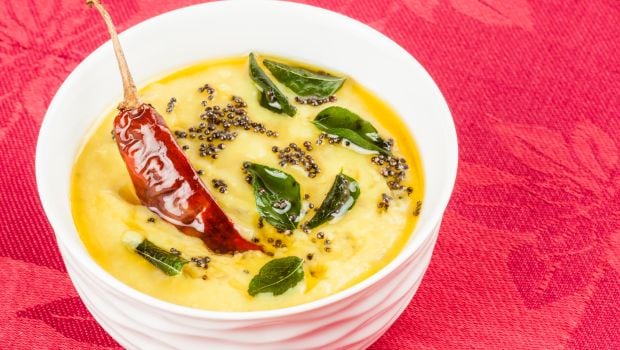 Banerji goes on to talk about the eight-day fast of Paryushan, which is undertaken during the monsoon. While the holiest undertake a complete fast (only boiled water is allowed), there are restrictions placed on others as well. According to her, "Greens, normally relished, are forbidden at this time, in a symbolic acknowledgement that the monsoon rains bring to life a host of insects that might cling to the leaves. Jains don't even garnish their
khandvis
and
dhoklas
with fresh coriander leaves."
A Look into Jain Food
Yet, in spite of all the restrictions facing them, the Jains have conjured up an absolutely delightful cuisine, making the most of what is available to them, whether in Gujarat or Rajasthan or Maharashtra. With tremendous ingenuity, legumes, beans, rice, wheat and permitted fruits and vegetables, they are transformed into delicious dishes. These are the sort of dishes I have never yet found in a restaurant. Sadly, that is the idea most of us have of the cuisine - we conflate Jain food with the Jain versions of dishes that are offered in restaurants, for instance, Jain Pao Bhaji or pizza (served without onions etc), when far more unique and delicious cooking is available.For example, Jains have learnt to cook with fruits. From the guava, they make a most delicious Peru nu Shak (guava sabzi). Soaked mango seeds are whipped into Kadhis, and the mango peels are consigned into yoghurt gravies.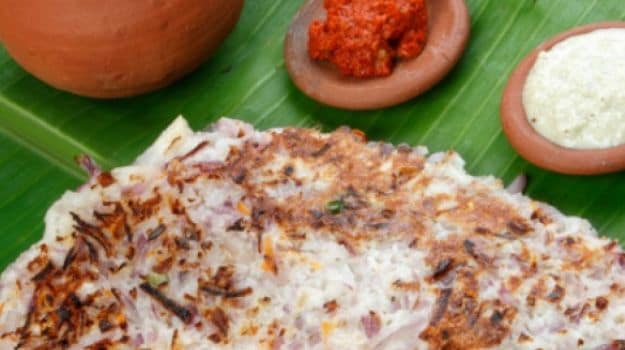 Or let us take the humble banana. Most of us just peel the skin and polish one off at breakfast. Not so for the Jains, who have made over the simple fruit in a variety of ways. A neighbour of mine sometimes sends around a delicious, sweet-spicy banana gravy dish, made with asafoetida, lime juice, green chillies and cumin. I've eaten fried bananas, stuffed with chickpea flower. And Banerji writes about how she stumbled upon an enticing dish on a Paryushan menu. "Another tasty, but unexpected, use of the same fruit," she writes, "entails taking the skins of ripe bananas, frying them with spices, and coating them in a sauce of chickpea flour." Tarla Dalal has even supplied the recipe for a Banana Uttapam, which is categorised under the section of Paryushan recipes, on her website.
Paryushan Recipes
During Paryushan, Jain culinary creativity reaches its zenith, through an array of gravied and dry dishes that are made without vegetables (although certain sections of the Jain community do eat capsicum and such veggies). For instance, Papad Churi (spiced, crumbled
papad
eaten as a snack); Panchmela Dal (five types of
dal
cooked together); spicy and sour mung
pani
; Choonbadi (gram flour dumplings, cooked in curd); Sorghum Rotis; Mogar Sabzi (moong dal); Bapadi Rotli (ghee-soaked layers of
roti
); steamed mung cakes and chickpea cakes; all washed down with a light tea made from Kariyatu, a bitter herb.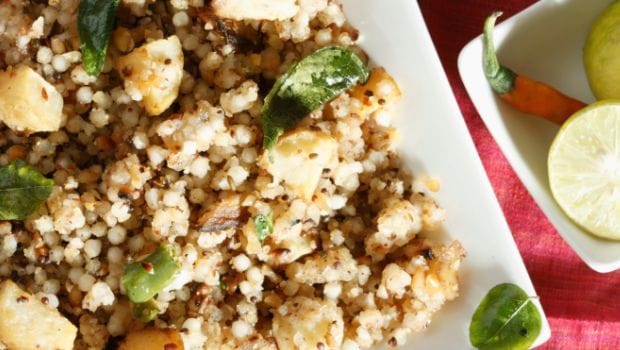 Atta
is effortlessly converted to puddings, by way of recipes like Atte ka Halwa, and Gol Papdi (a sweet made from
ghee, atta
and jaggery). Then there is also Lapsee (made from
dalia
), and I've even read about a
mithi
(sweet)
khichdi
. It is truly a most inventive cuisine!
About the Author:
Meher Mirza is an independent writer and editor, with a focus on food and travel. Formerly with BBC Good Food India, she loves anime, animals and artsy things but also comics, technology and death metal.
Disclaimer:
The opinions expressed within this article are the personal opinions of the author. NDTV is not responsible for the accuracy, completeness, suitability, or validity of any information on this article. All information is provided on an as-is basis. The information, facts or opinions appearing in the article do not reflect the views of NDTV and NDTV does not assume any responsibility or liability for the same.