If you have to throw a party during summers, a pool-side party is the ideal way to do it. This exciting theme of party has suddenly become a rage as it gives a chance to the guests to have a different, casual experience besides a pool as compared to regular formal parties. If you are planning to host a pool party, that too for the first time, then you must be a tad bit confused about what you should serve to your guests. We have curated some snacks ideas that you can use to serve some delectable meals to your guests. You can also encourage everyone to bring some of their own snacks. This will help you create a good variety of snacks and foods that everyone can gorge on.

Here are some snacks that you can serve at your pool party-

1. French fries

These are almost everyone' favourite snack. We gorge on these on several occasions, whether it is with a burger or while watching a movie. There are times when we find excuses to pack on more French fries in our meals. There is a lot of variety in French fries available in today's time and day. From cheesy fries to peri-peri fries, you can pick whatever you prefer.


(Also Read :10 Quirky New French Fries That Will Make Munching Even More Delicious)
Dig into these deep fried potato fingers!
2. Sandwiches
You have a lot of room to experiment with this food. You can keep a variety of fillings that people can pick from such as aloo, cheese, veggies and green chutney. If you have the resources then you can serve grilled sandwiches to all your guests. Try experimenting with the fillings of your sandwiches.


(Also Read : Low-Calorie Diet: 5 Healthy Sandwich Spreads To Make Your Snack Diet-Friendly)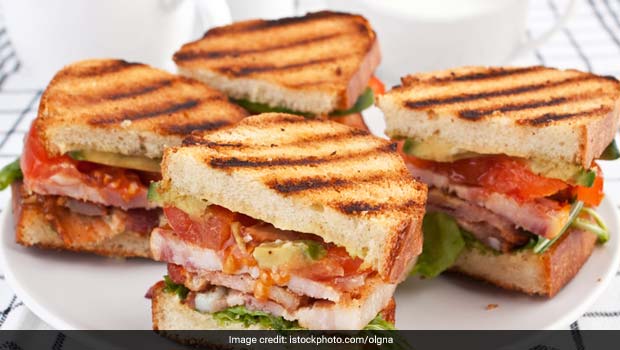 Make this popular dish with different fillings to keep your guests entertained
3. Sliders
They are made with buns and are also known as mini burgers. They will be easier to serve at a pool side than the regular burgers. Sliders will be a convenient snack for everyone as they can just lift these up and gobble in. Here too, you can experiment with different patties to fill in the mini burgers.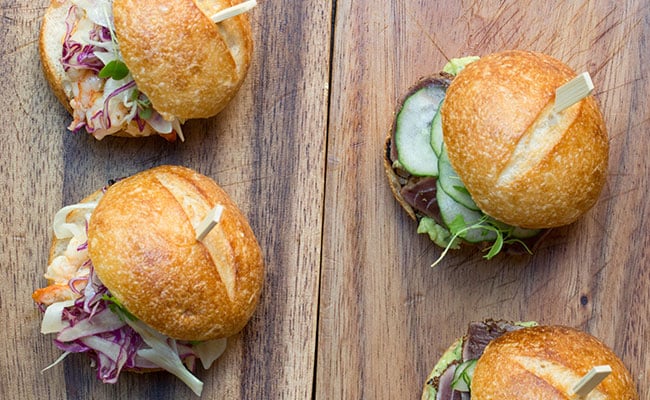 The mini version of burgers taste heavenly!
4. Kebabs
People who enjoy eating meat, will thank you for adding this to your pool party's menu. Chicken with gravy would be a bad idea to serve in a party where everyone is in and around the pool. The best option here is to serve kebabs, which everyone can enjoy eating because it is not messy and will be easier to carry around.


(Also Read : Galouti Kebab: The Melt-in-the Mouth Delicacy Originally Made for a Toothless King)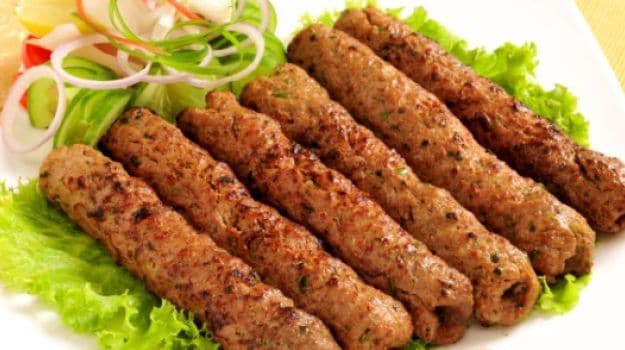 Savor the taste of these hot kebabs at a pool party

Try including these snacks to your pool party menu and see how everyone enjoys gorging on them.