Remember how our elders used to forbid us from drinking water after we'd finishing munching on a handful of peanuts? Why was that? Many believe that having water right after consuming nuts would trigger a spell of coughing while others simply blame the flaky peanut cover to cause irritation in the throat. Can a sip of water really harm you once you have finished having some peanuts? Read on to know the truth.
While experts clearly don't seem to point to any logic that would consider drinking water unsafe after consuming peanuts, one popular argument seems to be linked to the presence of oil in nuts like peanuts. "It is believed that having foods with oil content followed by cold water or anything cold may lead to deposition of fat residue in the food pipe, which may cause irritation. I personally do not support the theory. Peanuts are saturated fats, having water after having peanuts should not affect a person in any way," noted Dr. Rupali Datta, Consultant Nutritionist, Fortis Escorts, New Delhi.
Ayurveda's Take
"If the argument is against having water right after oil consumption then let me tell you, Ayurveda prescribes the intake of certain oils for treating a range of ailments. For example, pumpkin seed oil is excellent for tackling blood pressure and must be consumed (half a teaspoon) with water right before sleeping," shared Ayurveda and Yoga expert, Yogi Anoop of Mediyoga.
According to Ayurveda, one must avoid consuming cold water completely. Warm water consumption is highly recommended. Drinking water right after consuming anything is also not allowed as per Ayurveda, one must wait for at least 20-30 minutes before drinking water after a meal.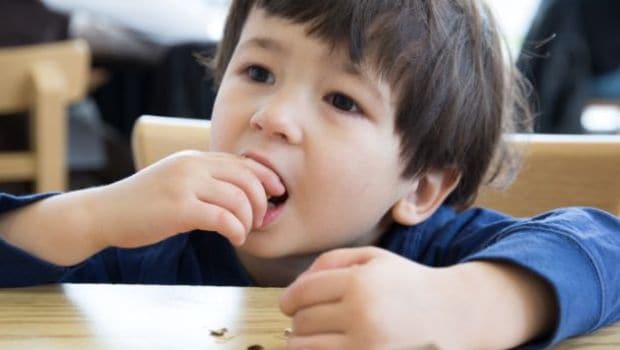 "You must have noticed that children are often kept from drinking water after nuts consumption. The rule may apply well on kids as at a young age their bodies are not compatible or strong enough to adapt to newer food combinations; they are still adapting. Adults, on the other hand, usually have no difficulty in tolerating such food combinations," noted Yogi Anoop.
This could reflect light on why food allergies are most common and primarily developed during childhood. All in all, we finally learn that adults are not exposed to any risks if they consume water right after having peanuts, however in some people it may aggravate an existing spell of cold, cough and flu. Kids have weaker tolerance mechanism; therefore they must not consume water right after consuming peanuts.
"Consuming water after having peanuts is completely safe; just keep a check on for your kids. In some people drinking water after having peanuts may induce minor gastric issue," concluded Yogi Anoop.