New study looks at pollution-busting powers of milk
PTI | Updated: November 07, 2013 11:51 IST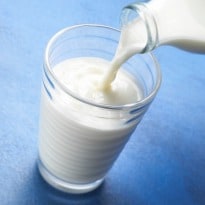 Scottish scientists are exploring the pollution-protecting powers of milk produced by cows in the 48 hours after giving birth.

Researchers at Edinburgh Napier University in Scotland want to find out whether drinking the milk produced by cows in the 48 hours after giving birth could protect athletes' lungs from the effects of air pollution.

Known as bovine colostrum, the early-milk which is rich in antioxidants has already been found to aid gut problems like diarrhoea and boost athletic performance.

Now, it is hoped it could be used to protect athletes in the 2016 Olympic Games in Rio -- a city known for its elevated levels of air pollution.

Dr Elisa Gomes, who is leading the study, said, "We are testing competitive cyclists, who will be given bovine colostrum every day for 2 weeks."

We will then monitor their performance as they cycle in a special environmental chamber which is able to replicate the hot, humid and ozone-polluted environment athletes will face
in Rio.

We will also be looking to see whether it can reduce the athletes lung inflammation and tiredness during performance or speed up the post-exercise recovery process.

The cyclists will be given 20 gm of the rich milk every day before carrying out a 30-minute cycle followed immediately by a 2 km time trial.

According to a release by the Edinburgh University, scientists will take blood, collect saliva, nasal samples and carry out lung function tests at different stages throughout the trial to analyse bovine colostrum's effect. "We also want to investigate whether the milk could possibly protect the lungs of people who work in polluted environments, like taxi and bus drivers or those who exercise in city centres and are constantly exposed to pollution," said Dr Gomes.

The results of the study are expected to be known early next year.