Milk Recipes- Not just is milk a complete meal in itself, it is also such a versatile ingredient which is an intregral part of most of the Indian desserts and even some delicious curries. Remember all those incidents when as a child you were coaxed and coerced into drinking your glass of milk? What a sense of heroic accomplishment we felt after gulping down the entire glassful in one go. But then, as we grew older, we gradually developed a liking towards this not-so-favourite drink, especially as we came to realize its benefits.

Whether it tops the charts for you or not, milk holds an extremely crucial position in our daily intake. It is full of protein and nutrients that are absolutely essential for human growth at all stages of life.


From adding it in our cereals, to churning out refreshing fruit shakes and smoothies, the emergent and unavoidable necessity of milk in our daily food chart has compelled us to be innovative and further push the culinary boundaries to embrace milk in mainstream cooking as well.

So not only can you consume milk in the conventional ways, but here we teach you how to include this nature's elixir in other amazing ways with our 15 best milk recipes:
Please everybody at your dinner table by serving them this authentic Kashmiri paneer curry. Infused with goodness of milk and loads of masalas, this one is a sure shot show stealer!
Cooked in khada masalas, this Kashmiri paneer recipe spells delicious.
A unique experiment with milk and lamb meat to bring you this curry that is sure to spark of wonders on your taste buds. An exquisite, creamy lamb curry full of exotic spices, curd and aromatic saffron infused milk.
A mouth-watering lamb recipe cooked in flavourful spices.
For a laid back weekday evening when you come back from work and open your refrigerator to find just milk and corn. Here is a simple and soothing corn curry, low on masala, light on stomach and whopping high on taste.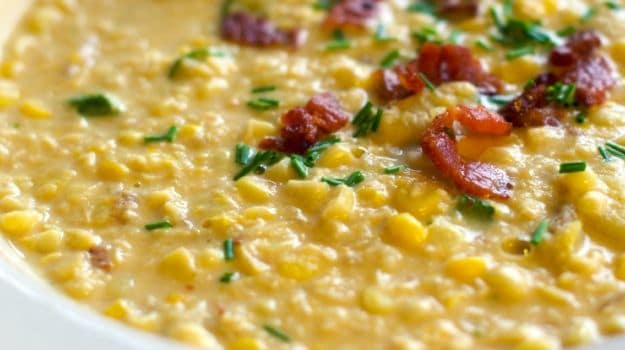 Spice simmered corn. (Photo credits- Istock)

Chicken seared to a beautiful golden brown, further cooked in a buttery broth of milk and aromatic herbs. This one will glide past your senses!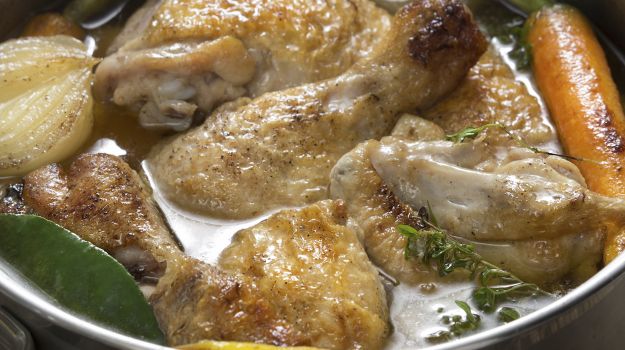 Lightly seasoned chicken cooked with milk, garlic, herbs and a hint of lemon. (Photo credits- Istock)
A meal is incomplete without a little rice! Here is the classic Zafrani Pulao, full on dry fruits with an addition of milk and saffron to render that captivating aroma.

The sweetness and nuttiness of this rice recipe is absolutely divine.

These delectable gems won't leave out any scope for you to feel hungry, still if you are a committed foodie who believes in rounding off every meal with a little something that is sweet, we recommend you to take a stroll down our milky way with our best milk made desserts.
Plate up to these round, little, feather soft cakes bathed in the goodness of milk. This one comes from Marut's Sikka's innovative kitchen.

Rasmalai is a soft, luscious Indian dessert.
A classic Bengali dessert made of rice, embracing ghee, nuts and truck loads of milk. This payesh recipe is made with mashed paneer.

Payesh is a popular Bengali dessert similar to kheer.
One of the most loved desserts of this country, local, flavourful, simple and satiating. Let the milk simmer with rice flour, sugar and a miscellany of dry fruits and arrive at this sweet delight! Traditionally served in small earthen bowls known as 'Shikoras', Phirni is one of the most favourite Indian dessert recipes to make on special occasions.

Phirni is a classic Indian sweet pudding made in north india on festivals like Eid, and on other celebratory occasions.
A delighting treat from the land of warriors! This one is a sweet play of milk and nuts with crystal sugar.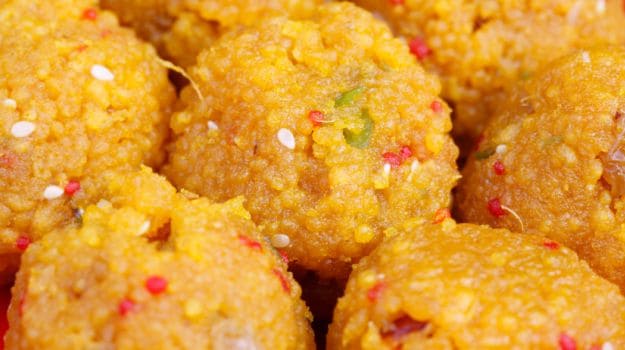 A traditional Rajasthani dessert. (Photo credits- Istock)
Simple yet impressively delicious, this one is sure to satiate your craving. Made of roasted cracked wheat coupled with milk, sugar and nuts- cooked to a sweet perfection.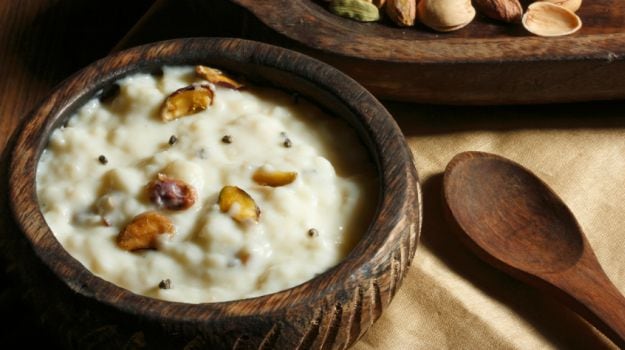 An unusual but appetizing dessert of cracked wheat and milk. (Photo credits- Istock)
Here is a healthier version of Rabdi recipe, fillid with the goodness of apples, almonds and pistachios. Now indulge in a healthy, sinful serving of Rabdi after a dinner party without and regrets!
Rabdi is a milk based, Indian dessert made on festivals and special, celebratory occasions in Indian homes.
This bowl of soup with the flavours of garlic and red onion along with the goodness of vegetable stock, pumpkin and coconut milk is all what you need for comfort.
A wonderful, refreshing beverage made with almond milk, spices and protein-rich seeds.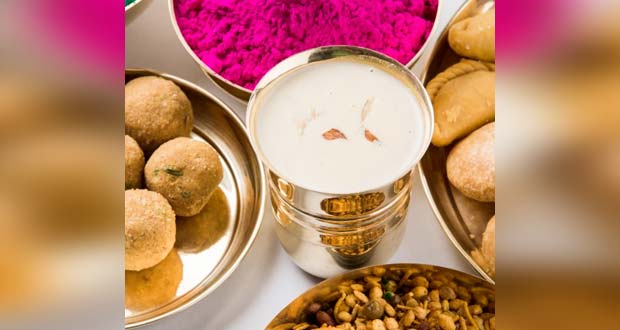 14.Gulab Seviyan Kheer
Kheer is much loved dessert in India. It can be made in numerous ways by using different ingredients. Here we bring you one Gulab Sevai Kheer recipe that is very easy to make and served on special occasions.
Doodh Poha is made by simmering the poha in sweetened milk and garnishing it further with dry fruits. It is supposed to be eaten cold.


A little bit of creativity and an iota of experimental spirit is all that you need to arrive at something surprisingly new. Cooking is an art which allows you to do the same, making some of the most boring ingredients and food articles interestingly relishing- be it milk or any other thing! We hope you had a jolly great time cooking and enjoying these milky delights.