No Duck Meat as Bird Flu Hits Kerala
IANS | Updated: November 27, 2014 17:18 IST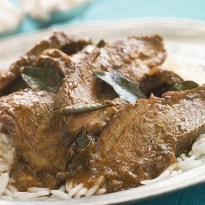 Here's some disappointing news for all meat lovers. If you are planing to take a leisure trip on a houseboat in the Vembanad lake in Kerala, you may find it hard to fetch a serving of duck meat.

A number of ducks in Alappuzha and Pathanamthitta districts have died in the past two weeks. Their samples were sent to few labs and the Bhopal lab confirmed that many ducks tested positive for H5 avian influenza virus. The virus is known to have killed about 15,000 infected ducks in Kottayam and another 500 in nearby Alappuzha. Recently, Agriculture Minister K.P. Mohanan announced that as a precautionary measure about two lakh birds mostly ducks would be culled in the affected areas. And now directions have been given to the houseboat industry to stop serving duck meat till further notice.

Alappuzha is also referred to as the 'duck capital' of Kerala. Here, ducks are reared in paddy fields filled with water during the rainy season. There are around 600 houseboats in Alappuzha district. Mouth-watering duck meat prepared in Southern style and duck curries with coconut milk are some of tthe specialties of many restaurants in Alappuzha.

Tomy Pulikattil, who owns a dozen houseboats, says that he has stopped serving duck meat on board since the past few days. "Generally we do not offer duck meat as part of general meals. It is only prepared for special orders. The overnight boat cruise stops at certain places and tourists can select their own fish and poultry items. Duck meat has been removed from our menu till we get the green signal that everything is normal," he added.
According to Health Minister V.S. Sivakumar, "Studies have proved that those who deal with these infected birds are most vulnerable to contract H1NI. Therefore, we have decided that those involved in killing these birds, would be given masks and aprons. No case of H1N1 has been reported till now, so there is no need to panic. People should eat eggs and meat only after cooking them properly. It has also been decided that not a single bird will be allowed to be transported from the affected areas. All the birds will be burnt."

Moreover, poultry owners will get a compensation of Rs.75 each for those which are two-months old and Rs.150 for birds that over two-months old.

Nearby districts of Kottayam and Pathanamthitta have also been alerted. Reports from Kumarakom, another popular destination, showed that poultry samples there have also tested positive for avian flu.