Starbucks for Microsoft Outlook allows users to set up coffee meetings straight from their inbox.
Tired of your usual office meetings and generic "thank you" notes?
Starbucks
and Microsoft have joined forces to boost your inbox with a
caffeine
jolt. On Wednesday 15th June 2016, a plugin released on the Microsoft Office Store and within the web version of outlook. This new free feature allows Microsoft Outlook users to set up meetings at their nearby
Starbucks
locations.
Coffee
and productivity go hand in hand, after all."In this fast-paced, hyper-connected world, where meetings are often conducted remotely or in a formal office setting, we sometimes lose a personal connection which is so important in building a great business relationship," Microsoft wrote on its website. "Outlook now makes it easier for you to have that personal connection by enabling you to meet your customers, business partners or
study
group at your favorite Starbucks location."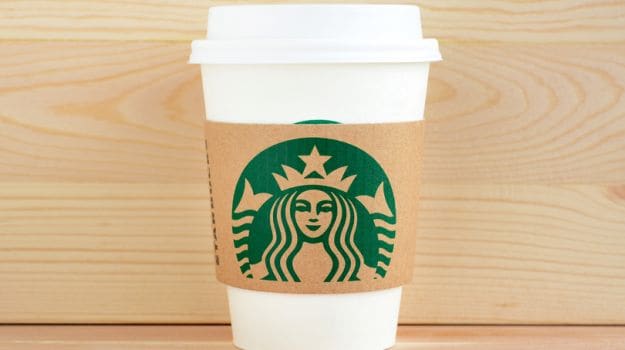 Just click the "Meet at
Starbucks
" command at the top of the screen when you're creating a new meeting request, search for a nearby Starbucks, and set it as the assembly point. You can also send Starbucks eGift cards to friends and acquaintances with this new feature, showing gratitude through
coffee
. Show your appreciation by gifting employees' and business partners' their daily dose of caffeine via a Starbucks eGift Card, sent directly from your inbox. You can choose a theme and amount worthy of your gratitude once you're logged into your Starbucks account.
Introducing The New Starbucks for Outlook Add-In
If you're already a
Starbucks
addict and use Microsoft Outlook regularly, this is golden. "We've heard feedback that customers enjoy the overall ease of use, as well as the convenience of gifting and scheduling meetings at the nearest Starbucks locations." To entice people to use the new feature, Starbucks has said that users who send a
gift
card through Outlook will be eligible for a $5 card of their own for a limited time.Microsoft expressed an interest in continuing to explore ways to expand the collaboration with Starbucks in order to benefit a broad spectrum of users worldwide, and stress the importance of personal connections at the workplace.The
Starbucks
for Outlook free add-in can be installed by going to the Microsoft's website, and is available for Outlook 2013/2016, Outlook on the web and Outlook.com. In the coming months, the extension will soon be available in Outlook for Mac and Outlook Mobile as well.Now, think of your next
coffee
run as a business rendezvous.