Leading a healthy life depends on what you eat in a major way. Your meals are the fuel that fire up your body for everyday tasks, but the same fuel can be responsible for making it weak from the inside. Although, there is increased awareness about which foods are good for health and which foods are detrimental to overall health, there's still a lot that a layman can go wrong with. Eating right can be quite confusing, with so many different kinds of diets out there. We never know which diet is good for our specific body types and which one is harmful.
In recent times, the vegan diet has gained traction worldwide. The completely plant-based diet has also spawned a range of gourmet food products that have made a space for themselves in the F&B market. Now, a new type of diet, that is a variant of the vegan and combines the paleo diet, has come into limelight. Named 'pegan', the diet has been made popular by doctor Mark Hyman of the Cleveland Clinic Center for Functional Medicine in the U.S. But how does one go about eating vegan food with protein-rich foods?Also Read: Three Amazing Paleo Desserts to Satisfy Your Sweet Tooth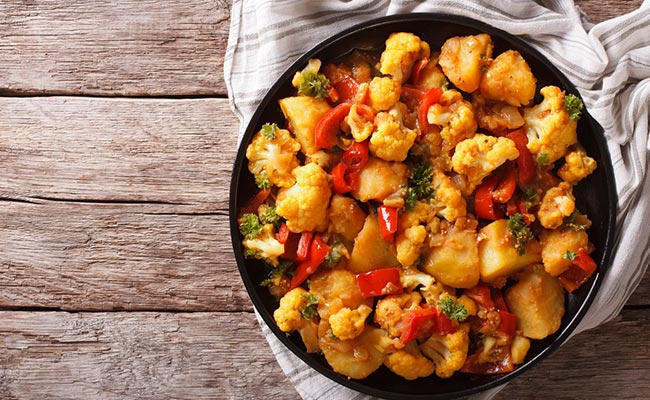 What Is 'Pegan' Diet?
The basic idea behind the 'pegan' diet is to throw processed foods out of one's daily meals. So the diet has to be one that excludes sugar and starch and includes plant foods as well as animal foods. The diet includes on those animal foods that have been grown sustainably or harvested foods. So the diet isn't as restrictive as the vegan diet. Pegan diet brings together the goodness of a clean, plant-based diet with the protein-power of humanely grown animal meat. The most important aspect of the pegan diet is to completely eliminate processed foods from the daily diet.Also Read: 10 Best Vegan Recipes
Nutrition experts and scientists have increasingly come to understand the effects of processed foods on our health. Besides supplying little nutrition to your body, processed foods are high on sugar and are chock-full of artificial ingredients like colorants, preservatives and flavour enhancers. These foods have been found to be addictive and engineered for over-consumption. Processed foods are one of the biggest causes of obesity around the world. So maybe, this pegan diet has some merits when it comes to its health benefits. However, the most obvious drawback of the diet is that 'ethically sourced' meats aren't easily available.
Would you consider going 'pegan'? Let us know in the comments section below!