Sugar cravings can arise at any point during the day, especially for those who have a sweet tooth. We often find ourselves reaching out for a decadent bar of chocolate or some gooey brownies. Although these desserts do give us momentary satisfaction, we end up having much more guilt later on after bingeing on them. This healthy moong dal fudge is the perfect solution to all your sweet indulgences, without any leftover guilt.


Why Is Moong Dal Fudge Healthy?


To begin with, the healthy fudge recipe uses whole moong beans as its base. Moong dal is known to offer a number of health benefits such as aiding weight loss. The high amount of protein content in the dal increases the feeling of satiety and aids in the muscle-building processes. The lentil is rightly referred to as a 'superfood' in its own right, especially for vegetarians who lack meat protein in their diet. Moong Dal is used in Indian cuisine to cook up multiple savoury dishes such as soups or cheelas. However, the use of the humble lentil in making dessert is relatively unexplored.
(Also Read: Try This Moong Dal Payasam To Satisfy Your Sweet Cravings)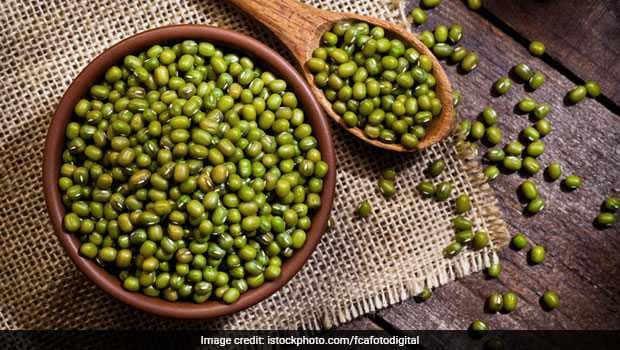 Green Moong Dal is loaded with health benefits.
Further, the Moong Dal Fudge uses zero refined sugar in the recipe. The sweet taste comes from the raisins and jaggery in the recipe, both of which have natural sugars which are actually good for the body in small quantities. The use of ghee is also a way to make the whole preparation loaded with good nutrition and great health.


How To Make Moong Dal Fudge?


The preparation of the Moong Dal fudge is quite similar to a simple halwa or kheer. First, soak moong dal and then grind it to make a smooth paste. Take this paste and fry it in cow's ghee till you get a nicely coloured, golden-brown result. Now, add the other ingredients such as milk, cardamom powder, raisins and almonds to the mix. Let the liquid reduce completely and serve the chewy, moist fudge hot and fresh.


This Moong Dal fudge is everything you imagine it to be, and more. Try this delectable recipe today and see for yourself! Click here for the step-by-step recipe.
About Aditi AhujaAditi loves talking to and meeting like-minded foodies (especially the kind who like veg momos). Plus points if you get her bad jokes and sitcom references, or if you recommend a new place to eat at.