Scientists Discover Cause of a Mysterious Food Allergy
NDTV Cooks | Updated: July 16, 2014 13:05 IST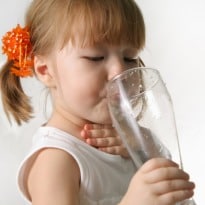 From lactose intolerance to dry fruit aversions, food allergies have become a common problem. A food allergy is triggered due to the body's adverse response on consuming certain foods. The protein in food is considered to be the most allergic component. Some medicines may prevent or minimize these allergic reactions but in most cases there is no absolute cure. The reactions may vary from digestive problems and hives to life threatening anaphylaxis.

A recent study seems to have opened up a new pathway to explore the causes and cure of a mysterious food allergy. A team of researchers and scientists at Cincinnati Children's Hospital Medical Center in United States have discovered that a certain gene activity in the food pipe (esophagus) is responsible for causing eosinophillic esophagitis, a chronic inflammatory disorder of the esophagus.

"In a nutshell, we have used cutting edge genomic analysis of patient DNA as well as gene and protein analysis to explain why people develop EoE (eosinophillic esophagitis)," said Marc Rothenberg from Cincinnati Children's Hospital Medical Center in the US.

Commonly known as EoE, this allergy is triggered due to the hypersensitivity to certain foods. Over-accumulation of white blood cells in the esophagus may also lead to EoE. It can cause a variety of gastrointestinal complaints, including reflux-like symptoms, vomiting, difficulty in swallowing, tissue scarring, fibrosis, the formation of strictures and other medical complications.
During the study, researchers identified a molecular pathway specific to the epithelial tissue in the esophagus involving a gene called CAPN14. Epithelial cells help form the membrane of the esophagus. It was found that this gene becomes dramatically up-regulated in the disease process.

CAPN14 encodes an enzyme in the esophagus called calpain14 that is part of the disease process and because caplain14 can be targeted and inhibited by drugs, it can help in curbing the disease.

"The study is a major breakthrough for this condition and gives us a new way to develop therapeutic strategies by modifying the expression of caplain14 and its activity," Rothenberg said.

The researchers used computer bioinformatics to conduct a genome-wide association study that analyzed about 2.5 million genetic variants in thousands of individuals with and without EoE. This allowed the authors to identify the genetic susceptibility within the CAPN14 gene. The results of the study can help in creating new therapeutic strategies for this hard-to-treat food allergy. The study appeared in the journal Nature Genetics.

With inputs from IANS