NDTV Food Desk | Updated: December 11, 2017 11:24 IST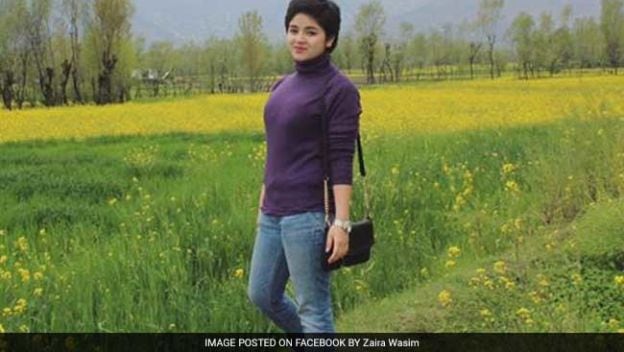 Amir Khan. The 16-year-old girl has recently stepped into the Bollywood industry but has already proved her mettle and garnered a huge fan following. Secret Superstar is a story about a girl who is an aspiring singer, however, she faces many problems to fulfill her dreams before crossing paths with a musician, played by Amir Khan who helps her unfold an exciting journey. During her Dangal days, the Kashmiri girl, had to go through a very strict training session to become fit and look her part in the movie.

To prepare for her role as young Geeta Phogat and famous freestyle wrester, the Dangal actor undertook wrestling training. After a few hours of gruelling Kushti and wrestling sessions, she ate balanced and nutritious meals through the day and had a set diet plan. Not only this, she worked out in the gym also for strength building.
Zaira Wasim is not a gym enthusiast, but she makes sure that she works out at least three or four times in a week and also indulges in some yoga sessions. During her gym workout sessions, the Dangal actor generally undergoes light treadmill running along with cardio exercises.
Besides her workout routine, here are some diet tips that Zaira Wasim follows in order to stay fit.
She prefers homemade food as it is much healthier and more hygienic.
She eats lots of fresh fruits to keep herself energized. If you are struck with hunger pangs, you can always have a bowlful of fruits.
She keeps it light during dinner and includes soups in her meal. You can also team it up with low calorie foods to make your meal wholesome.
Zaira Wasim is surely a star in the making and we hope that she is successful in her future endeavours.
After playing the role of young Geeta Phogat in the blockbuster movie Dangal, Zaira Wasim is created ripples yet again through her thought-provoking film called Secret Superstar, alongside ace actor