Soda Tax Could Save Thousands of Lives and $1 Billion in Mexico
Thomson Reuters | Updated: November 12, 2016 15:17 IST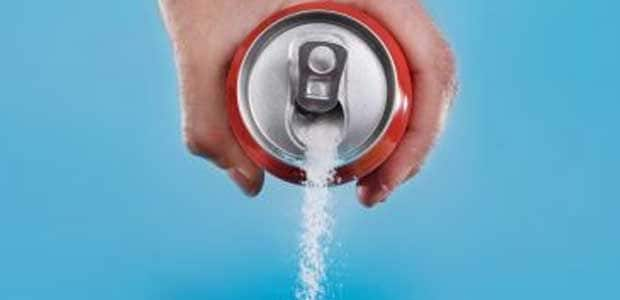 soda tax is on course to prevent diabetes, heart attacks and strokes in more than 200,000 adults and to save nearly $1 billion in healthcare costs over a decade, a new study suggests.

The research bolstered arguments in favor of soda taxes approved this week in three Northern California cities as well as in Boulder, Colorado and Cook County, Illinois. The taxes were designed to wean consumers off sugar-sweetened beverages, to curb a worldwide surge in obesity and diabetes, an epidemic fueled by soda, public health experts say.

The magnitude of the projected public health consequences of Mexico's tax surprised the study's senior author, Dr. Kirsten Bibbins-Domingo, a professor at the University of California, San Francisco.

"The criticism was this tax was not going to have an effect," she said in a telephone interview. "The benefits over the next 10 years are substantial."

Over the course of 10 years, the tax could save the lives of 18,900 Mexicans age 35 and older, according to a report online in PLOS Medicine.

It also could prevent 189,300 new cases of adult-onset diabetes and 20,400 strokes and heart attacks in the same group over the decade, the study found.
Ultimately, the tax could save Mexico $983 million, the authors estimate.

Bibbins-Domingo worked with researchers in Mexico to create a computer-simulation model of diabetes and cardiovascular disease using data on short-term changes in consumption following the 2014 implementation of Mexico's 10 percent tax on sugar-sweetened beverages.

Surveys showed that Mexican households reduced purchases of sugary drinks by an average of 6 percent in 2014, with a 12 percent decrease by December 2014.

The study assumed a 10 percent drop in consumption.

Although the research included only people age 35 and older, children and younger adults drink more sugar-sweetened beverages, nutrition epidemiologist Barry Popkin said in a telephone interview. Consequently, he believes the benefits in lives and money saved could be substantially higher.

"This is an underestimate of the actual health effects," he said. "I think it's actually a lower estimate than what we will find in 10 to 15 years from now in diabetes and mortality reduction."
Popkin, a professor of nutrition at the University of North Carolina at Chapel Hill, was not involved with the new study.

Popkin believes the benefits of the measure also will increase when researchers include more recent data showing greater cuts in sugar-sweetened beverage consumption during the second year of the tax.

The International Council of Beverage Associations, which represents the soda industry, disputed the study's conclusions.

In a statement, the association criticized the tax as "a singular simplistic solution" and said the research "ignores actual results in the marketplace."

Popkin described the association's response as "just wrong." The study relies on actual consumption of sugary drinks in Mexico, he and Bibbins-Domingo said.

Bibbins-Domingo expects the savings in Mexico to surpass the savings in U.S. cities with soda taxes because Mexicans consume more sugar-sweetened beverages than Americans.

Mexicans get one-fifth of their calories from sugary drinks, the study says. About 70 percent are overweight, and 14 percent have diabetes, it says.

"In the U.S., the benefits are not as large as they are in Mexico," Bibbins-Domingo said. "But the numbers in the U.S., based on our modeling studies, would also be significant and proportionately greater in minority communities."

After the city of Berkeley, California levied the nation's first soda tax in March 2015, another recent study found that residents of two low-income neighborhoods reported drinking 21 percent less sugar-sweetened beverages than they had the year before.


(This story has not been edited by NDTV staff and is auto-generated from a syndicated feed.)


Mexico's