One of the most vibrant and beautiful-looking fruits found in nature, strawberry is not only immensely delicious, but also loaded with various health benefiting properties. Its plump red appearance makes it appetising and the black dots on it add to its nutritional value. According to the book 'Healing Foods' by DK Publishing, strawberries have heart-healthy properties, benefit digestive system, and are the only fruit to have seeds - a source of small amounts of omega-3 fatty acids - on the exterior. On the nutrition front, strawberries are loaded with a hefty dose of healthy nutrients. They are extremely rich in antioxidants and are a great source of vitamin C. Talking about strawberry's nutritional value, the scrumptious heart-shaped delight contains little or no fat, zero cholesterol and is sodium-free. It can be savoured in the form of smoothies, salads and shakes, or you can eat them as is. If you wish to reap its maximum benefits, consume it raw and include it in your daily diet. Read on to know more about the nutritional facts of strawberries and health benefits of strawberries.
Health Benefits Of Strawberry: What Is It Good For?
Promotes Heart Health
The berries are rich in quercetin and kaempferol, both of which can prevent "unhealthy" (LDL) cholesterol in the blood from oxidising and damaging the artery walls. Other than this, its rich
vitamin C
content can also boost your immunity to a great extent.
Aids Digestion
In order to maintain a proper digestive system, it is essential to load up on adequate amounts of fibre. Including
strawberries
in your daily diet can provide you with a good dose of fibre which will in turn help you regulate digestion.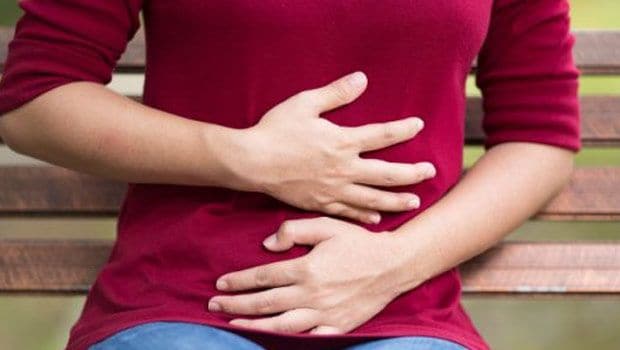 Anti-Cancer Properties
Strawberry contains the antioxidant compound known as ellagic acid that scavenges for, binds to, and helps neutralise cancer-causing chemicals in the body, notes the book Healing Foods. Apart from this, strawberry also contains the antioxidants lutein and zeaxanthin that fight against free radicals in the body.(Also Read:
8 Amazing Strawberry Benefits: From Boosting Immunity to Regulating Blood Pressure
)
Strawberry Nutrition Value Chart
Strawberry is a powerhouse of nutrients and adding this fruit to your daily diet can provide you with a plethora of health benefits.
Carbohydrates In Strawberry
Strawberries are low in calorie count and are known to be categorised under low-carb fruits. Apart from this, it has a low GI value and its natural sweetness maybe consumed in moderate amounts. However, diabetics may want to restrain from binge-eating on this humble fruit. Remember, moderation is the key.(Also Read:
3 Strawberry Face-Packs For A Healthy And Nourishing Skin​
)
Protein In Strawberry
Coming to its protein content, strawberries contain considerably low amounts of the same. If you wish to increase your protein intake, then you can pair this wonder fruit with other protein-based foods like yogurt, milk, oatmeal, etc. You can also add dried strawberries to nutty trail mix, which will make this it even more interesting and protein-rich.
Vitamins And Minerals
Strawberries are abundantly rich in vitamins and minerals. Loading up on this fruit can give you a good dose of vitamin A, C, folate, phosphorus and manganese. Folic acid can help in production of new cells, whereas vitamin C acts as powerful antioxidants. Even if you consume 2-3 strawberries as a mid-meal snack, you shall meet a good chunk of your daily vitamin C requirement. Not only does vitamin C support the immune system, but also creates collagen, which helps in healing of wounds. Other than this, manganese, which is found in strawberries, helps support bone health and can maintain cognitive functions as well. Consumption of strawberries helps in boosting body's metabolism and also reduces inflammation.This strawberry nutrition value chart would give you all the more reasons to load up on this wonder fruit. The figures are according the United States Department of Agriculture.
| | | |
| --- | --- | --- |
| Nutrient | Unit | Value per 100 g |
| Proximates | | |
| Water | g | 90.95 |
| Energy | kcal | 32 |
| Protein | g | 0.67 |
| Total lipid (fat) | g | 0.3 |
| Carbohydrate, by difference | g | 7.68 |
| Fiber, total dietary | g | 2 |
| Sugars, total | g | 4.89 |
| Calcium, Ca | mg | 16 |
| Iron, Fe | mg | 0.41 |
| Magnesium, Mg | mg | 13 |
| Phosphorus, P | mg | 24 |
| Potassium, K | mg | 153 |
| Sodium, Na | mg | 1 |
| Zinc, Zn | mg | 0.14 |
| Vitamins | | |
| Vitamin C, total ascorbic acid | mg | 58.8 |
| Thiamin | mg | 0.024 |
| Riboflavin | mg | 0.022 |
| Niacin | mg | 0.386 |
| Vitamin B-6 | mg | 0.047 |
| Folate, DFE | µg | 24 |
| Vitamin B-12 | µg | 0 |
| Vitamin A, RAE | µg | 1 |
| Vitamin A, IU | IU | 12 |
| Vitamin E (alpha-tocopherol) | mg | 0.29 |
| Vitamin D (D2 + D3) | µg | 0 |
| Vitamin D | IU | 0 |
| Vitamin K (phylloquinone) | µg | 2.2 |
| Lipids | | |
| Fatty acids, total saturated | g | 0.015 |
| Fatty acids, total monounsaturated | g | 0.043 |
| Fatty acids, total polyunsaturated | g | 0.155 |
| Fatty acids, total trans | g | 0 |
| Cholesterol | mg | 0 |
| Other | | |
| Caffeine | mg | 0 |
In Conclusion:
Strawberries make for an ideal evening snack.They are extremely healthy and can provide with a good dose of various essential vitamins and minerals required by our body. You can eat them raw or blend them in smoothies.
About Deeksha SarinAn eccentric foodie and a die-hard falooda lover, Deeksha loves riding scooty in search of good street food! A piping hot cup of adrak wali chai can make her day bright and shiny!