Our 11 best strawberry recipes make it easy to take full advantage of the fleeting strawberry season.

Strawberry Recipes- Strawberries are my favourite fruit, period. Because no matter what you place them in, whether a salad or salsa or crumble, this gorgeous heart-shaped berry shines loud and clear yet working in perfect symphony with other flavours. And with strawberries, come the promise of spring and summer. Did you know: 8 strawberries contain more vitamin C than 1 orange alone? It's true, strawberries come loaded with vitamins, fiber and antioxidants but contain little or not fat at all. Strawberries are also free of sodium and cholesterol, fight cancer and keep blood pressure in check. A super food by right, and beautiful no doubt.

Strawberries dipped in chocolate or dunked into a glass of chilled champagne, soaked in Merlot and topped off with Italian mascarpone, or served as a coulis with airy light panna cotta, or spruced up with scrummy scones - strawberries always tend to burst with bright, juicy flavours and a pop of colour. You probably love biting into a juicy strawberry straight, but you can also serve fraises (strawberries in French) for breakfast with a bowl of oatmeal, or switch things up and eat 'em for dessert. Enjoy them for dinner with grilled chicken and some balsamic vinegar, highlighting the strawberries and adding a rich note to the smoky flavour of the dish.

Lose yourself in the splendor of these 13 best seasonal strawberry recipes. They might look intimidating, but trust us: they are worth the effort. Now stop drooling, and turn up the heat in the kitchen!
First up: A dessert that's sure to draw recipe requests. This velvety soft cheesecake is made with hung curd and cream, instead of cream and topped off with strawberries adding a pop of colour.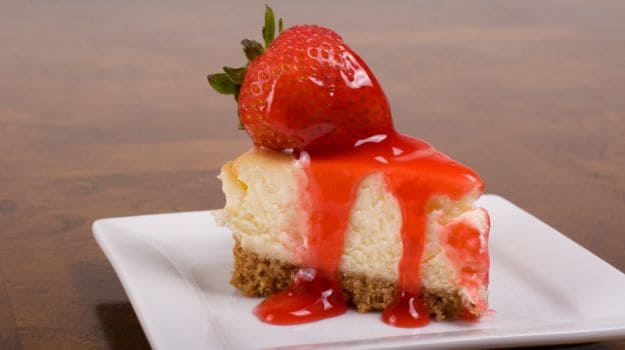 Velvety soft, strawberries and cream make for a dream team together.
This sinful cupcake is a winter delight, loaded with the seasonal goodness of the winter berry and amaranth flour. And the delicate buttercream is too hard to resist! Yes, this recipe is as amazing as it sounds.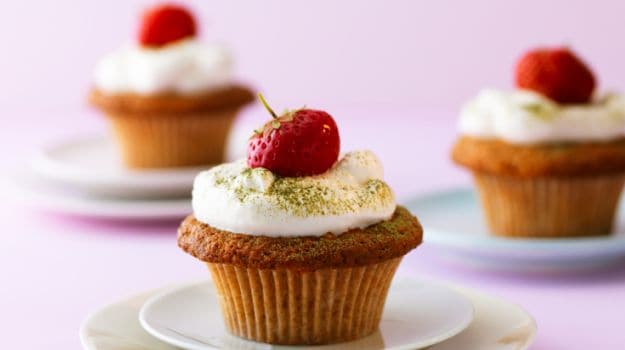 A delectable cupcake recipe with a perfect balance of health in the form of protein and fibre-rich, Amaranth.

Start your day off right with our delicious yet nutritious smoothie, a refreshing blend of strawberries, bananas and honey. All you need is 10 minutes to spare!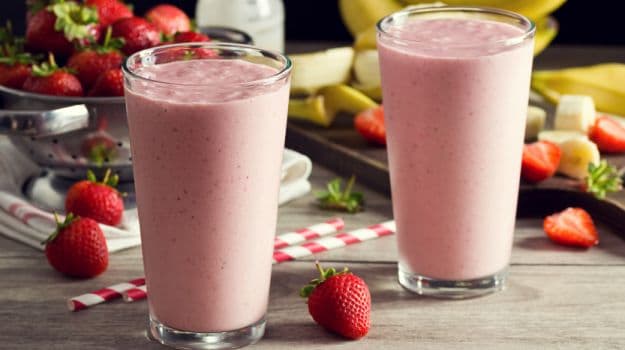 A refreshing blend of strawberries, bananas and honey.
This old fashioned (and divine) shortcake comprises crumbly biscuit piled with fresh strawberries and a dollop of whipped cream. Dust with ice sugar and dig in. Tip: To prevent the biscuits from crumbling, wait for them to cool down and then slice them in.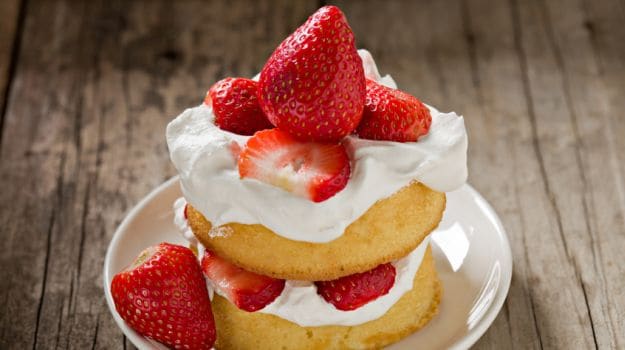 Shortcake is typically a crisp, rich in butter, crumbly biscuit.
If you're looking to sip away the pounds, whirl up the berries with yogurt and guava for this yummy smoothie. We promise, you won't be disappointed. This recipe also makes a nice base for cocktails- just add a splash of tequila or vodka and voila!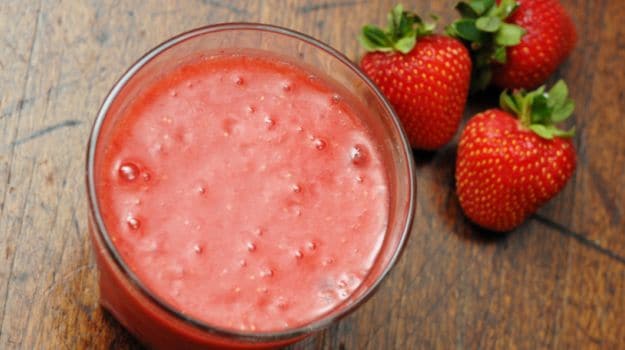 Kids would definitely love this delicious and healthy smoothie.
Presenting: A light, soft and creamy dessert which is soon to be your family's favourite. This strawberry souffle is the perfect bright finish to any meal and a welcome change at the dinner table.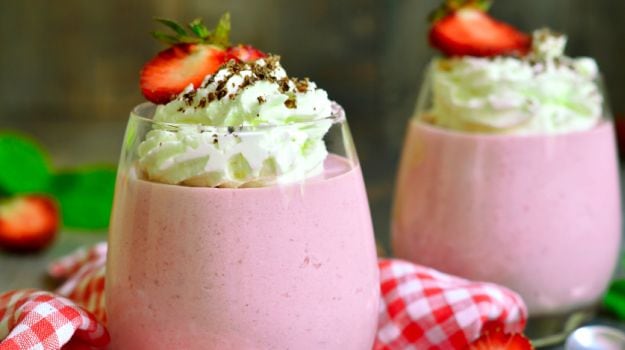 A fluffy and airy strawberry souffle recipe to end your meal. It is truly delicious.
Skip the store-bought variety and make this
DIY strawberry jam
at home, sans the preservatives. Indeed a labour of love, but a delight on your morning toast or served with piping hot scones.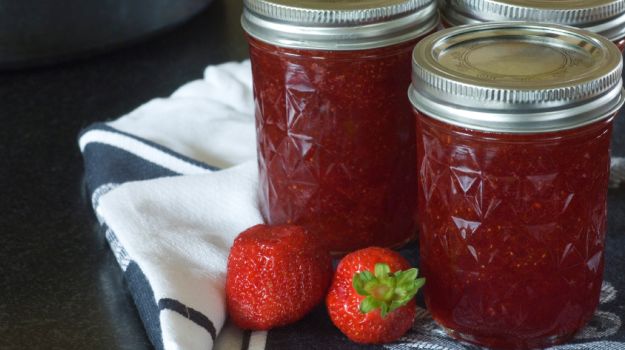 A tasty homemade strawberry jam without any preservatives.


Everything a chocolate cake should be... Dense, dark and incredibly moist. Sliced into half, and stuffed with strawberries, don't wait until Valentine's day to whip up this one up.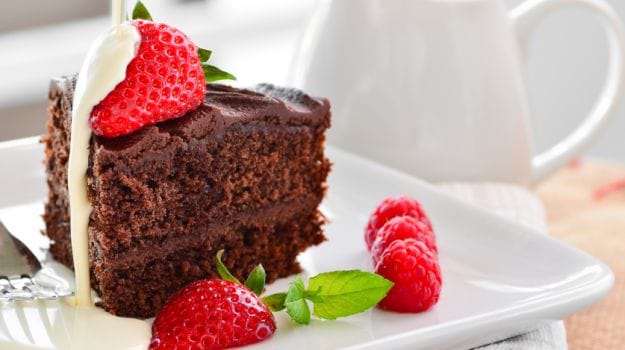 A decadent moist chocolate cake.
A crumble of dreams. Juicy strawberries topped off with a mouth-watering mix of almond and brown sugar crumble, and baked to perfection. Serve hot with a scoop of vanilla bean ice cream, and get a bit of crumble in each bite. (You're welcome!)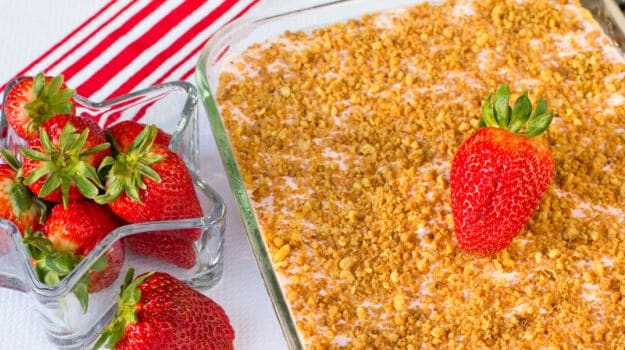 Juicy strawberries topped with a almond, flour, brown sugar crumble and baked perfect in this delightful dessert.
Exquisite and surprisingly easy! Phirni made with rice and milk, flavoured with cardamom and almonds, and then served in brulee style with a scrumptious granita of strawberries, basil and a splash of lemon juice.
A healthy and refreshing parfait recipe that will help your body cool down on a hot, summer day. An indulgent combination of yogurt and strawberry syrup, packed together with the goodness of muesli.


Made in just about 10 minutes, this strawberry parfait can be your easy breakfast on the go.


A great way to shower some love on your Valentine, this delicious strawberry sheet is easy to make and too good to resist!


If you are a fan of the fruit, this strawberry dessert is possibly all things you would love.