Winter is here and that means it's the season of viral fever and sore throat, as much as it is a season of snuggling next to space heaters with large mugs of hot cocoa. All of us, at some point or the other have faced the bane of a scratchy, aching throat, which restricts our ability to eat, drink and even talk. Sore throat is a condition that lasts for just two or three days and is treatable with simple home remedies and medication. There are numerous home remedies for a sore and aching throat that you can bring to your rescue, and these usually involve common kitchen ingredients, which are easily available at our homes. Almost all of us are aware of these remedies that our mothers or grandmothers have passed down to us, but how many of us are aware of the foods, spices and drinks that can potentially make a sore throat even worse?


There are certain foods, which when consumed while suffering from a sore throat, can even make your condition worse, delaying or reversing the action of your medicines and other soothing treatments. Not many people are aware that even common foods can be bad for you, if consumed during a bout of sore throat. So let's look at some of these spices, fruits and vegetables that you should stay away from, when you're suffering from a sore throat.


Also Read: Throat Infection: 6 Brilliant Home Remedies for Throat Infection
There are certain foods which can worsen your sore throat
Spices To Avoid While Suffering From Sore Throat
1. Amchoor: While this dried mango spice might have been your go-to for adding flavour in many dishes, you should avoid its usage when you're suffering from a sore throat. The slightly sour and tangy spice can worsen the pain in your throat, as is true for a number of other sour foods.


2. Anardana Powder: The powder made from dried pomegranate seeds is also slightly tangy and sour to taste and is used in a number of Indian dishes. It's also available for consumption as little spherical candies or golis, which can also worsen the condition of your throat, when consumed during winters.


Also Read: 5 Best Drinks To Soothe Your Sore And Scratchy Throat


3. Chaat Masala: This spice mix is commonly used for fruit chaats and is added to a number of other dishes across the country. The mix contains amchur and hence, is also bad for the throat.


4. Tamarind Powder: Added to a number of accompaniments and South and North Indian dishes, the dried tamarind powder and tamarind juice should both be avoided when you're suffering from a sore throat.


Also Read: Curd For Hair: How To Use Dahi To Have Healthy Hair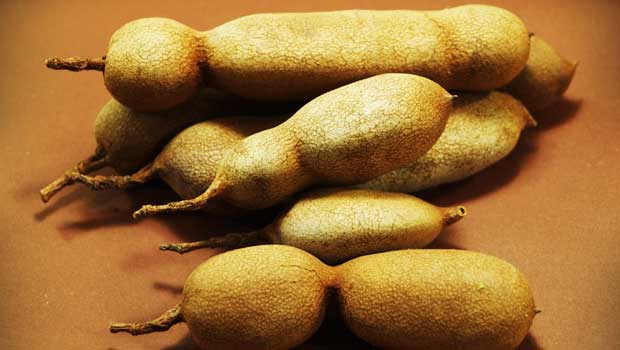 Tamarind powder and juice can irritate your throat
Foods And Drinks To Avoid During Sore Throat
1. Yogurt: While it's very important for your immunity to get your dose of probiotics right, eating yogurt or curd during flu is not advisable. It may worsen the cough by thickening the phlegm accumulated in your chest.


2. Milk and Cheese: While the two may be loaded with calcium and other essential vitamins and minerals, it's a bad idea to eat these two dairy products while suffering from a cold and sore throat. They can temporarily worsen the mucous and increase inflammation.


Also Read: 5 Foods That Will Help You Get Rid Of A Runny Nose


3. Citrus Fruits: Oranges, lemons, kinnows and other citrusy fruits are a no-go during the time of cold and sore throat, as these may irritate your throat further.


4. Fried Foods: French fries, hot pooris or other deep-fried foods can also irritate your throat. Moreover, these foods are harder to digest and can lower the immunity of the body, making it difficult for you to fight those bacteria off.


5. Sugary Sodas and Packaged Fruit Juices: Swear off high-sugar foods and drinks when you're ill as these work to lower your immunity. Moreover, sugar-laden sodas may cause inflammation and the fizz or carbonation in them may cause acid reflux in the stomach.
Sugary sodas can bring down immunity during cold
So now you know! Some of the best foods to have during a bout of cold/flu and irritated throat are hot ginger soups, honey and ginger concoction and herbal teas. Avoid cream-based soups as they may irritate your throat further.


Disclaimer: This content including advice provides generic information only. It is in no way a substitute for qualified medical opinion. Always consult a specialist or your own doctor for more information. NDTV does not claim responsibility for this information.