How Does Besan Ka Sheera Help In Curing Cold And Cough Effectively
One of the remedies for common illnesses like cold and cough is besan ka sheera. Besan Ka Sheera is an age-old effective nuskha from Punjabi households for curing cold and cough. Made with besan, ghee, milk, turmeric and black pepper, this sheera is a semi-thick beverage that is known to have effective medicinal properties
Sarika Rana | Updated: February 22, 2018 12:06 IST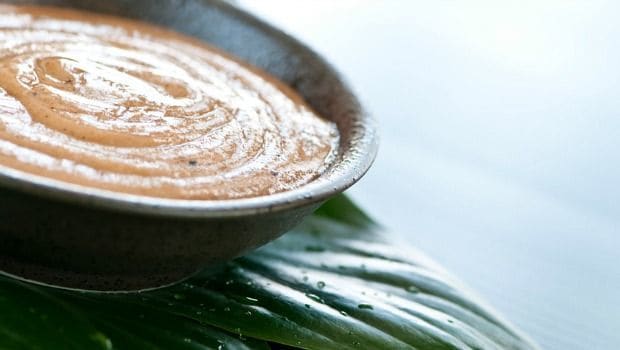 Dadi aur nani ke gharelu nuskhe" is something we have put all our trust in for years. The commonly used natural ingredients make for amazing medicines for the sick. Even today, these natural remedies work better in case of common illnesses, if not the chronic ones. One of such remedies for common illnesses like cold and cough is besan ka sheera. Besan Ka Sheera is an age-old effective nuskha from Punjabi households for curing cold and cough. Made with besan, ghee, milk, turmeric and black pepper, this sheera is a semi-thick beverage that is known to have effective medicinal properties. To make it tastier, you can add some sugar or jaggery too.

Turmeric and black pepper are known for their anti-inflammatory and anti-bacterial properties that can provide relief from severe cold. These ingredients also induce good sleep when a person is down with cold and cough. Sheera should ideally be served hot and consumed right before bedtime. This sheera can help in clearing the nasal tract completely. Ayurveda expert Dr. Ashutosh Gautam suggests that it is a sure-shot remedy for a runny nose. Besan is a powerhouse of antioxidants that help clear your nasal tract. It is also an excellent source of vitamin B1 that reduces fatigue by converting food into energy.Besan or chickpea flour is slowly roasted until aromatic and then simmered with milk, turmeric and freshly ground black peppercorns. Here's an amazing recipe of besan ka sheera by Culinary Expert and Food Blogger Chef Reetu Uday Kugaji that you should try at home. Also, do note down some handy tips by the chef!

( Also Read : 9 Delicious Dishes with Besan (Gram flour), the Versatile Kitchen Ingredient )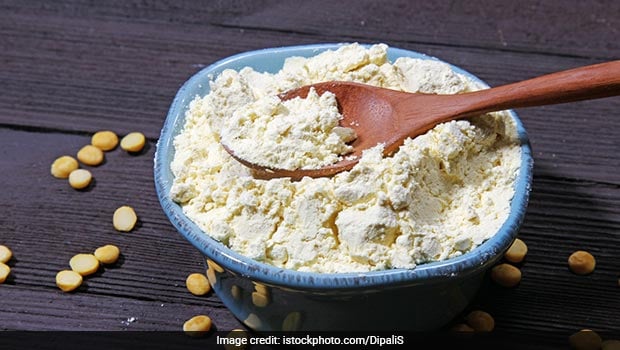 Besan Ka Sheera

Preparation Time: 2 to 3 minutes
Cooking Time: 10 minutes
Serves: 02 to 03
Ingredients

Ghee (Clarified Butter) - 1 1/4th tbsp.
Besan (Chickpea Flour) - 03 tbsp.
Milk, warm-02 cups
Turmeric powder- 1/4th tsp.
Freshly ground black peppercorns- 1/4th tsp.
Green Cardamom Powder- 1/4th tsp.
Jaggery, organic, grated- 2.5 tsp.
Saffron- 1/4th gm.

For The Garnish

Pistachio nuts, slivered- 01 tsp
Almonds, slivered- 01 tsp.

Method
Heat ghee in a heavy bottomed non-stick pan, add the besan and roast it until it turns golden and aromatic.
Ensure that you stir it continuously so that it is cooked evenly.
Slowly add in the warm milk and whisk well to avoid formation of lump.
Add the turmeric, ground pepper, cardamom powder and grated jaggery and mix well. Add the saffron strands. Whisk it for approximately 5 minutes, sheera will thicken in no time.
Switch off the flame.
Serve piping hot garnished with nuts.
Chef Tips
You may add sweetener of your choice, it could be coconut sugar or granulated sugar.
You may replace milk with almond milk, if desired.
.You may replace milk with jaggery simmered in water and strained; this water may be added to prepare sheera. Skip the milk if you are using jaggery water.
You may increase the quantity of jaggery, if you prefer it sweeter.
Increase the quantity of milk in case you want to consume a liquid-like consistency.
If you need to drink water after consuming the sheera, drink warm water only after 30 minutes.
This remedy is just the perfect way to get rid of cold and cough; remember to have this sheera for at least two-three days consecutively. Stay healthy!


"