The variety of sweets prepared and enjoyed in India is startling and of all, ladoos are probably the most common and also most loved. Ladoos are also considered to be God's beloved sweet offering - be it Lord Ganesha's favourite Motichoor or the famous Besan Ladoo served as prasad at the Tirupati Temple down South. Back in the day, the Coconut Ladoo was packed for warriors and travellers as a symbol of good luck while they embark on their journey. Here's another interesting tale of ladoos that comes from Kanpur - a small, industrial city in the state of Uttar Pradesh.

Remember the Abhishek Bachchan and Rani Mukherjee starrer movie Bunty Aur Babli from 2005? The movie was a super hit but it also brought into limelight a small sweet shop in Kanpur called Thaggu ke Ladoo where one of the important scenes of the movie was shot. The sweet shop did enjoy a lot of star attention, but that's not its claim to fame. It has a very fascinating journey that will compel you to pack your bags and head out to explore - just like we did.

Adarsh Pandey, who belongs to the third generation of the family that has been running the sweet shop, tells us, "My grandfather, Ram Avtar Pandey, ran away from his house and landed in Kanpur about 60 years ago. He started selling
ladoos
on a plate to earn a living and was later inspired to open his own sweet shop. Our shop gained popularity because our
ladoos
are not like any other normal
ladoo.
We have a secret recipe that distinguishes us from the others."
(Also read:
225 Year Old Legendary Sweet Shop Ghantewala Shuts Down
)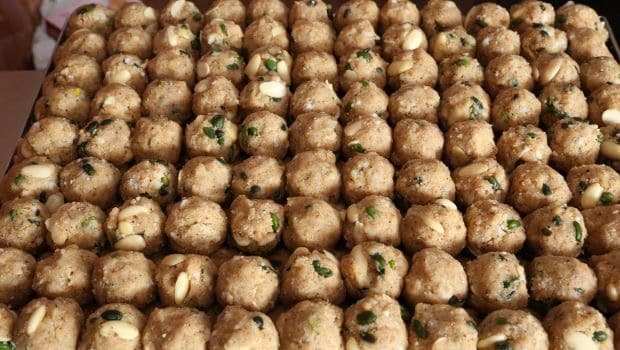 What's in the name?

So, the word, 'Thaggu' in Hindi comes from the word 'Thug' which means to cheat or a person who cheats you. Now, one wouldn't dare to promote their venture claiming that their intention is to cheat their customers but surprisingly, the gimmick seemed to have worked for Thaggu Ke Ladoo! Over the years, their business has flourished, despite the strange name and their tag line which says - 'Aisa Koi Saga Nahi, Jisko Hamne Thaga Nahi' that literally translates to "There is No Relative or Person Who We Have Not Cheated!" The catchy one-liner became so popular that it was even borrowed by renowned lyricist Gulzar for a song in the movie 'Bunty Aur Babli'.

We're curious to know why someone would keep such a risky name for their sweet shop that is sure to drive customers away. "There is actually a very serious story behind the name of our sweet shop. It's not just a marketing gimmick. My grandfather was a huge follower of Mahatma Gandhi and once he attended his speech in Delhi where Gandhiji remarked that sugar is 'white poison' and it can lead to several deadly diseases. But people were still consuming it and paying a lot of money for it. Thus, they were being tricked by the British. This put him in a dilemma because he wanted to avoid using sugar but there was no way to prepare these ladoos without it as sugar was very easily available back then and also cheap. Therefore, he decided to call them 'Thaggu Ke Ladoo' to hint that the customers were being tricked and warn them about the side-effects of consuming refined sugar. Over the years, it became more of a joke," shares Adarsh Pandey.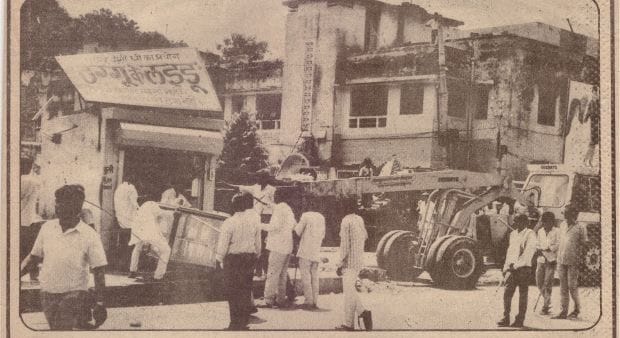 An old glimpse of the shop when it started



The sweet shop is popular for selling only two items - Ladoos and Badnaam Kulfi (another weird name which means kulfi with a bad reputation) as they don't want to compromise on the quality by keeping more sweets. "We have to provide the same taste that we've been offering for all these years and so, it's best to keep limited items, else, people might really think that we have cheated them," says Mr. Pandey. They have six outlets in Kanpur at present and have expansion plans to other cities, perhaps Delhi/NCR in the coming months.


Finally, what are these ladoos made of?

"Our ladoos are made with the right blend of pure khoya and suji and come in two variants. One is plain and the other is infused with dry fruits like kaju, pista and badaam," says Mr. Pandey. A box of ladoos could cost you anywhere between INR 420 to INR 600 while a bowlful of Badnaam Kulfi (ek dona - 100 grams) is priced at Rs. 44. The whitish-brown ladoos are rich and delicious while the kulfi is super creamy and will simply melt in your mouth.

(Also read: An Over 100-Years Old Kulfi Joint in Old Delhi)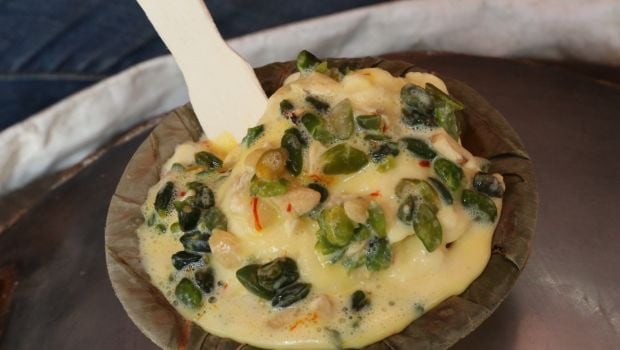 The oldest shop is located in a noisy, chaotic lane with a bustling crowd at Bada Chauraha in Kanpur. In their book, 'Highway on my Plate: The Indian Guide to Roadside Eating', famous food gurus Rocky Singh and Mayur recommend it as 'a must-visit place' and also share having a conversation with Mr. Ramavatar Pandey (founder of the sweet shop) who was a great poet and a man of much humour.