These countries consume the most alcohol
NDTV Cooks | Updated: May 15, 2014 11:40 IST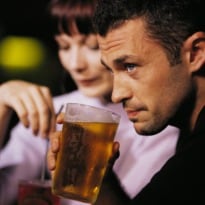 The 'Global Health Report on Alcohol and Health 2014', released by the World Health Organization, shows country profiles of alcohol consumption for each of its member states. It states that about less than half of the world's population drinks alcohol.

The data revealed that Americans drink 7.5-9.9 litres of alcohol per person-per year while Canadians gulp down more than 12.5 litres as do Russians and Australians. Africans do not drink as much as Americans and residents of Islamic countries drink the least of all. "The amount of drinking around the world is going up, especially in India and China, where incomes are rising and alcohol marketing is active," the report noted.

Shockingly, almost a quarter (24.8 percent) of all alcohol consumed is in the form of unrecorded alcohol, the World Health Organization (WHO) report said. Unrecorded alcohol is alcohol made at home, alcohol meant for other purposes (like medical) or smuggled.

Just over half of recorded alcohol intake is in the form of spirits. Next comes beer, accounting for about 35 percent of consumption, and 55 percent of drinking in WHO's American region.
Overall, wine consumption comprises just eight percent of global consumption.

It turns out that Europe is the region with the highest consumption of alcohol per capita. Belarus in Europe takes the top spot by consuming about 17.5 litres per capita.

WHO took into consideration various factors like the quantity of alcohol consumed per occasion, number of events when people get drunk, number of drinkers who drink daily or almost everyday, festive drinking, drinking with meals etc. It took a look at the pattern of drinking and what that means for the health.
According to Dr Shekhar Saxena, Director for Mental Health and Substance Abuse at WHO, "About 16% of drinkers engage in heavy episodic drinking - often referred to as 'binge-drinking' - which is the most harmful to health"

"Alcohol consumption also contributes to about 10 percent of the disease burden due to tuberculosis, epilepsy, haemorrhagic stroke and hypertensive heart disease in the world," the report added. It also pointed out that the percentage of deaths among men is higher than that among women due to alcohol related causes.

With inputs from IANS and World Health Organization Global Report