Toilet-Ek Prem Katha's
trailer is out and is creating all the right kind of buzz. Actor Akshay Kumar, who is fresh out of winning the coveted National Award for his part in
Rustom,
even met Prime Minister Narendra Modi to discuss his new film as part of the ongoing Swacch Bharat Abhiyan. The movie also stars actress Bhumi Pednekar in the lead, opposite Akshay Kumar. The trailer has already crossed 15 million views on Youtube as excited fans await the movie's release on 11th August, 2017 Fit as a fiddle at 49, Akshay is an inspiration to all. A trained martial arts expert, Akshay's athletic body has made him the undisputed fitness icon in Bollywood. Even his colleagues can't stop gushing about his discipline and hard work to maintain his fitness.
Akshay Kumar has never resorted to any short cuts to build his body. He stays away from supplements, powders or shakes and believes that gyms can only help you strengthen your stamina, but in order to maintain your overall fitness, it's best to build your body naturally.Here are few tips you can take out of his healthy lifestyle -

1.Akshay Kumar is a Teetotaller
The actor refrains from both, smoking and drinking, as well as excess caffeine intake. According to a leading film magazine, Akshay has made his office as a strict no-smoking zone too. Be it a guest, visitor or an office employee, nobody is allowed to smoke in his office premises, and everyone takes the instructions very seriously. He believes smoking or drinking can compromise on stamina to workout, which is just not acceptable for the fit actor.
2.He Follows the Blood Group Diet
Akshay Kumar in one of his twitter interactions with fans revealed that he follows the Blood Group Diet and eats everything in moderation. He has been following the diet for two years now. A Blood Group Diet is prescribed as per an individual's blood group. For example, an individual of O blood group is generally advised to have a diet more rich in protein while an individual belonging to A blood group, which is a more recently evolved blood type (dating back from the dawn of agriculture about 20,000 years ago), is advised to follow a diet based on vegetables and less meat. Created by naturopath Peter J. D'Adamo, the Blood Group Diet has become quite a rage and is followed by several celebrities across the globe like Demi Moore, Liz Hurley and Miranda Kerr.
I follow the blood group diet and everything in moderation. https://t.co/K5KbsFqJNf

— Akshay Kumar (@akshaykumar) February 9, 2017
3.Swears by Ghar ka Khana and Dadi-Nani ke Nuskhe
On Instagram, Akshay Kumar recently posted picture of a sliced lemon with cloves inserted in it and revealed that his grandmother would use the age-old trick to keep mosquitoes at bay. He has a treasure trove of many such age old tips collected over the years from his grandmother. The actor carries his own
dabba
to the sets. He starts his day with a heavy meal of parathas and a glass of milk, followed by fresh fruits and nuts for snacks. Lunch is a balanced meal of lentils, brown rice, wholesome veggies or lean meat and yogurt. The last meal of the day is a light combination of soup and sautéed vegetables.
4.Ardent Follower of Ayurveda
Recently, the actor took to twitter to tell his fans about his new found love for Ayurveda. He wrote, "14 days of Ayurveda, 14 days of fresh air, 14 days of goodness! #IFeelGood #2017LetsDoThis". Even during ailments, the actor prefers to take herbs or Ayurvedic remedies that his mother has been making him follow since childhood - haldi with milk or gargling with hot water if he has a bad throat. If he is shooting on dusty terrain, he takes gud (jaggery) to prevent throat infection. Akshay is known to finish his dinner by 7 pm and there's a scientific reason to it. According to Ayurveda, you should eat at least two to three hours before heading to sleep because your body needs that much time to digest the food. If you eat close to your sleeping time, your digestive processes keep going on, leaving you restless when in bed. If he feels hungry after 7 pm, he has an egg white omelette or soup or something that is easy to digest. And when he has to head out for dinner, he only eats proteins and tries to avoid carbs.
14 days of Ayurveda, 14 days of fresh air, 14 days of goodness! #IFeelGood#2017LetsDoThispic.twitter.com/lP8b0Bo78Z

— Akshay Kumar (@akshaykumar) January 17, 2017
5.Doesn't Take Powders and Shakes to Build Muscles
The actor has never resorted to powders and shakes to build muscles. However, for those who do, Akshay has an advice. One must be careful of the kind of shakes and the quantum of intake. Always take the prescribed amount, as it can totally mess up the body.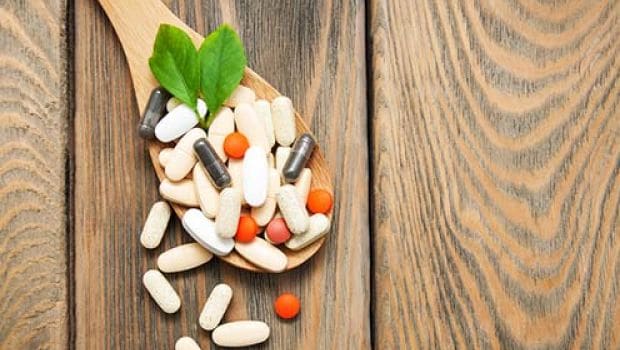 Akshay never takes supplements to bulk up his muscles
6. Protein, Lots of Proteins
Akshay Kumar believes that everybody has a certain amount of protein requirement for muscle building, and one should not compromise on that front. The actor weighs 80 kilos and requires 80 grams of protein. He eats 10-15 eggs and chicken and other foods to meet his protein needs. He also loads up on walnuts, cranberries, almond and milk.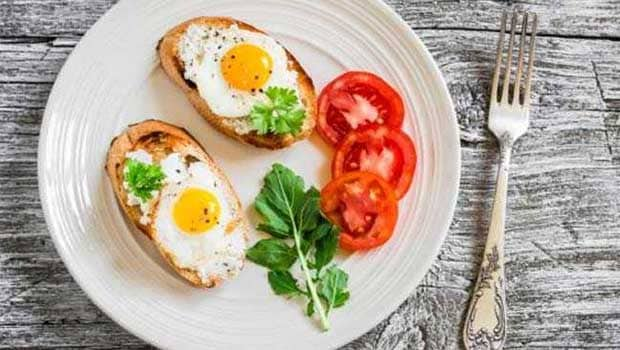 7.His Good Carbs Sources
Akshay eats brown rice as part of his good carb requirement. He stays away from white rice and other simple carb food sources.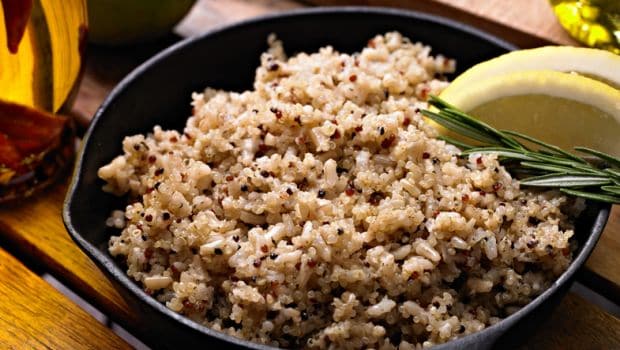 Akshay eats every three hours a day. He avoids packaged and processed foods as much as he can, opting for food that is natural. These dietary habits make Akshay Kumar the fittest actor in the industry. Ready to take cue out of his book?
About Sushmita SenguptaSharing a strong penchant for food, Sushmita loves all things good, cheesy and greasy. Her other favourite pastime activities other than discussing food includes, reading, watching movies and binge-watching TV shows.