In a giant-portion-sized culture, maintaining a healthy weight can be a daunting task, and losing weight, even tougher. There will be times when certain diet regimes won't work for you, making you feel miserable. To safeguard yourself from the growing menace of lifestyle diseases, it is very essential to maintain optimum weight. If you're one of those who's looking to shed those extra kilos, then this article will come handy. We've curated a list of weight loss recipes that you can bring to your rescue. These recipes for weight loss are quick and easy-to-make. You can incorporate these weight loss recipes in your daily diet in the form of
breakfasts, snacks and even appetizers.
This piece can be your guide to what all you can eat for weight loss. These healthy recipes will not only aid you in weight loss but will also keep your tastebuds intact.
1. Low-Calorie Oats Idli recipe for
weight
Loss
Recipe by Chef Ramya Parameswara
This Oats Idli recipe is a healthier version of those regular rice idlis as it is made using healthy oats. This easy idli recipe is sure to be a treat for all the south Indian cuisine lovers out there. Not only is it low in calorific count but also scrumptious at the same time. You can pair it with humble sambhar for an even better culinary experience. Avoid coconut chutney with this as it can hinder the weight loss process.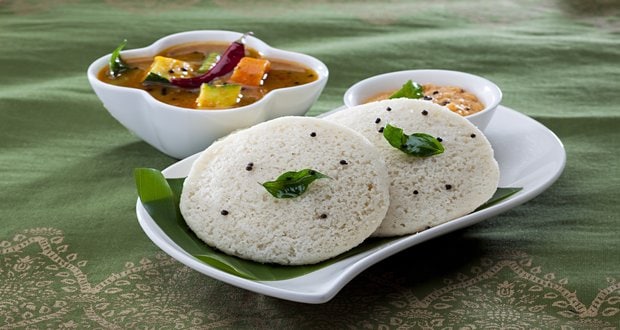 2.Quinoa Lentil Salad recipe for
weight
Loss
Recipe by Chef Vicky Ratnani
This healthy salad is an excellent source of many essential vitamins and minerals. It is made with superfoods like quinoa, asparagus, lentils and pomegranate. This salad recipe is perfect for weight loss as it is loaded with proteins and will keep you satiated for a longer time. To make it taste even better, squeeze some lemon juice on top of it and you can also add a little mustard dressing over it to balance the flavours.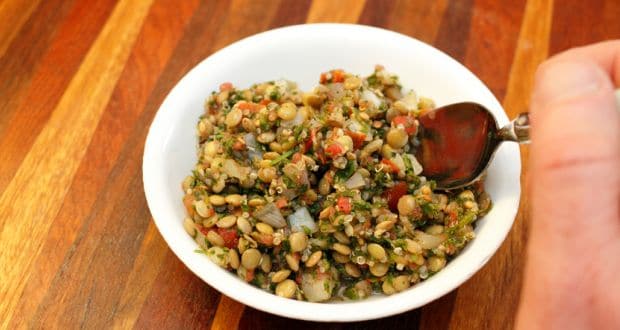 3. Oats and Chicken Porridge recipe
of
weight loss
By Chef Sanjeev Kapoor
This Oats and Chicken Porridge recipe is perfect for weight loss and will keep you full till lunch as it is high on proteins. If you're an office goer who doesn't have the time to prepare elaborate meals, then this weight loss recipe is apt for you. Devour this easy porridge recipe in breakfast as it won't take much of your time or effort.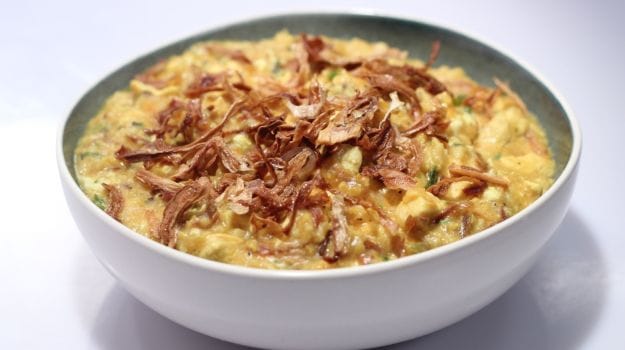 4. Sautéed Broccoli & Almonds recipe for weight loss
Recipe by Chef Shibshankar Dey
Sautéed Broccoli and Almonds recipe is perfect for those odd hour sudden hunger pangs which can make or break your diet regime. If you replace those buttery food items with this easy weight loss recipe then it can make a lot of difference to your weight loss journey. This salad is also a perfect grab before a workout session as it is loaded with antioxidants.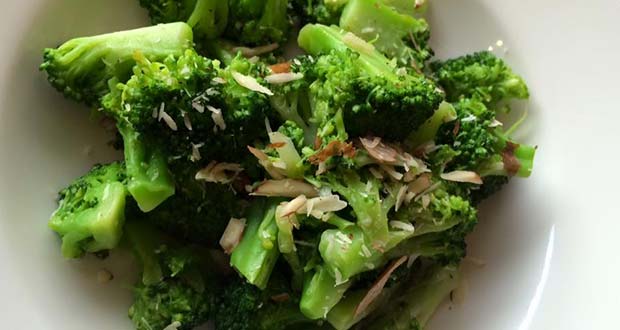 5. Moong Dal Cheela recipe for weight loss
Recipe by Chef Rekha Kakkar, Food Blogger
Moong Dal Cheela is loaded with enormous amounts of protein which can manage to keep you full and satiated for a longer period of time. Having this for breakfast can keep unnecessary mid-day munching at rest where you could have indulged in greasy foods.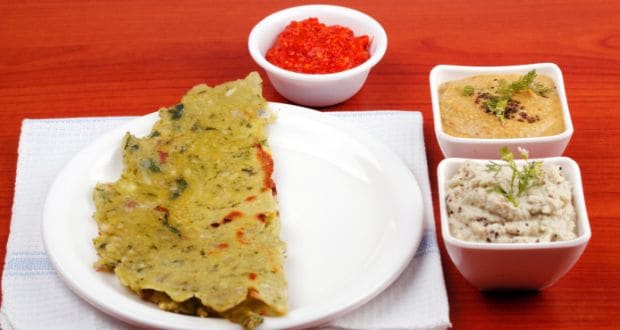 Moong Dal Cheela is loaded with enormous amounts of protein
Now that we've shared with you a list of recipes for weight loss, get them in your daily diet regimes and get going!