Story Progress
Back to home
Sauteed Broccoli & Almonds Recipe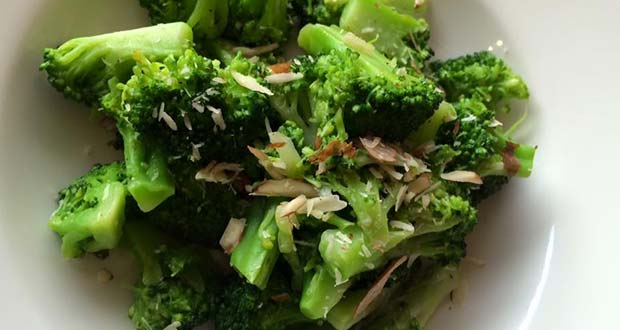 How to make Sauteed Broccoli & Almonds
A real quick breakfast fix, this salad is perfect before a workout session.

Ingredients of Sauteed Broccoli & Almonds
1 large broccoli
4 Tbsp butter
2 cloves of garlic, thinly sliced
1 tsp salt
12-15 almonds sliced
1.
Remove the stalk and cut broccoli into florets.
2.
Parboil the broccoli for two minutes.
3.
In a large pan, toast almonds until golden, about 3 minutes then remove them from the pan.
4.
Add butter to the pan and to it add garlic and sliced stalks. Sauté, until garlic turns golden and stalks start to brown.
5.
Add the florets and continue cooking another 2 minutes.
6.
Cover the pan and cook broccoli until crisp tender.
7.
Season with salt, stir in toasted almonds and serve.